I have been using this kind of foundation for quite some time now and I must say that I'm really a fan of this. Thanks to my aunt who is selling this kind of product.
Here's the photo of my AVON Smooth Mineral Powder Foundation. As you can see, the label has some scratches already. Maybe not some but sa lo of scratches on it. LOL!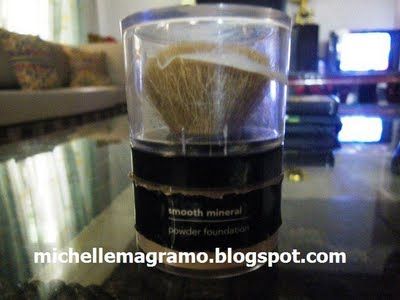 The name AVON can barely be seen. It's because I always bring this wherever I go.
The shade I have is Almond. At first, I thought almond would be too light for me since I have that morena look but when I tried it on, I found out that it's perfect for my skin tone. I guess the almond shade they have is darker than the almond shade of other brands.
The way to use this it to load up the brush (which is also included when you buy this product), shake off the excess and with smooth strokes, apply it all over the face, jaw line and the neck area. The brush, for me, is the downfall of this product. I tend to itch because it's not as soft as the other brushes I have tried. You can always use other brush instead.
This is what I look like after.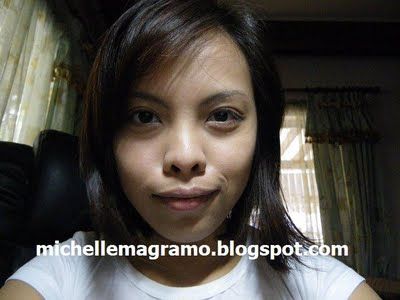 I have some pimple scar on my right cheek. After putting it on, the scar was slightly covered but still visible (no concealer was used all throughout).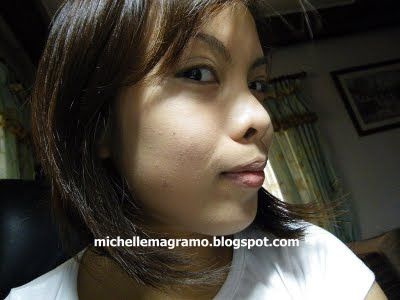 If I don't have that scar, the powdered form of this foundation is alright for me. But since I really want to cover the scar, I decided to add few drops of water to my AVON Smooth Mineral Powder Foundation. Using a foundation brush, I applied it on my face.
After doing so, this is what I look like. See the difference?
Here's a closer look. I know I don't have that flawless skin but I think this product was able to help me.
After the foundation, I used my Sephora Color Diary Relax and Unplug Palette for a natural look.
Price of AVON Smooth Mineral Powder Foundation: Php 499.00
Shades available: Almond and Buff (darker)
Where to buy: I've seen some Avon stalls in some department stores. You can also contact any Avon dealer to get this product.
Overall rating: 8/10
I hope you liked my first review ever! Thank you and have a nice day! :)