I bought some accessories online. The name of the online store is 
Thrift StoreAdventures
. Transacting online is a bit risky for some because you need to pay first before getting the item/s. But when it comes to shopping, I really can't help but take all the risk.
The seller (Ms. Karen) is so easy to transact with. I asked for a discount and she immediately said yes and that includes free shipping. How can I not buy her items? :)
I received the items, a day after I sent the payment. Great packaging. The items were really safe inside the bubble wrap.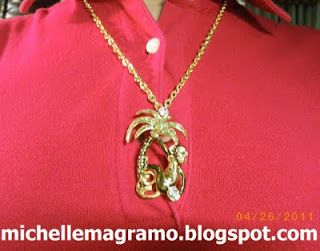 1. Gold - plated studded monkey necklace from Brunei - Php 250.00
2. Vintage gold studded ballerina necklace - Php 120.00
3. Vintage gold bow necklace - Php 100.00
4. Vintage gold necklace with butterfly charm (big) - Php 120.00
6. Silver tone caramel locket necklace - Php 100.00
7. Silver tone sky blue locket necklace - Php 100.00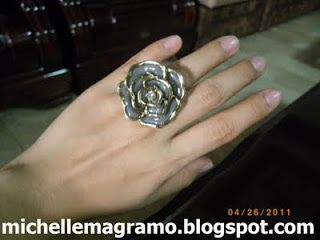 8. Gray studded rose adjustable ring - Php 50.00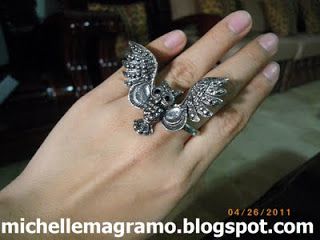 9. Vintage silver studded owl connector ring - Php 100.00
I love all the items; affordable and fashionable. If there are items that didn't really caught my attention when I had it on hand, that would be the lockets. It's the quality that I didn't like. It's very light (like an aluminum) and it's very small for a locket. I am still thinking if I have a picture that would fit in it.
All in all, the items plus the service that I got from the seller, I am satisfied. My total was Php 1055.00 but she asked me to pay Php 1000.00 only (inclusive of shipping). Kudos to you, Ms. Seller. You deserve two thumbs up!
Micmic