When I saw this
blog entry
 from Ms. Say Artillero, I promised myself that I will try this. Last May 20, my boyfriend and I went to SM Megamall just to visit Etude House. I was surprised to see that only on shade of the bubble hair color is left and that is Deep Black. I don't want to dye my hair black again but still, I bought one box just for that sake of trying it.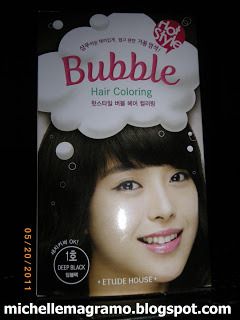 Here's a photo of my hair before applying the hair color; I have a reddish brown hair.
Let's get it on!
My boyfriend is so kind and helped me with the application.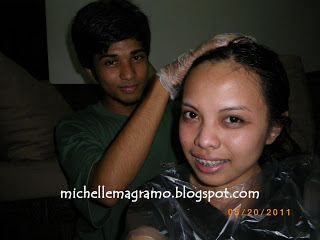 After applying the bubbles, we waited for 30 minutes then I rinsed it.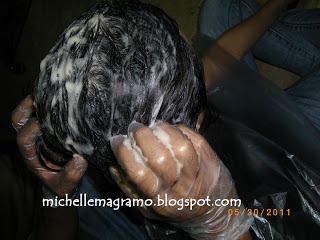 Here's a photo of my hair after the hair coloring. Super black!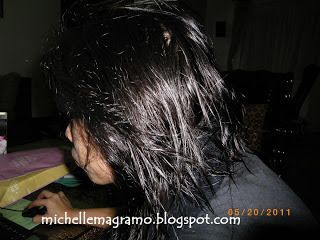 Pros:
- Affordable (Php 378.00).
- Good for 2 persons. I used only half of it.
- No irritation felt on my sensitive scalp.
Cons:
- It's really hard to find the other shades. (Always SOLD OUT)
- Mine faded after a month. Now I have a dark brown hair.
Overall Rating: 3/5
Will I repurchase? I already bought 3 boxes for future use. (2 Natural Brown and 1 Dark brown)
Micmic