My blog finally reached the 50,000 views and I am not here to brag. I am just so thankful that in my busy schedule, God is still there to help me find time for my blog. I am also thankful for having few but very valuable readers. Without you, this blog will definitely be useless. Not only that, my blog already has 300+ followers and my Facebook page reached 300+ likes. Overflowing blessings I can't contain. 
Indeed, blogging is really a fun thing to do. I get to explore on things that I really love and share my thoughts here. But you see, blogging can be a pain too. Haters are everywhere. They will criticize your grammar, your face, your clothes and even judge you as if they know you personally. But, that can't stop me from blogging. I may be wrong with my grammar na parang barok. I don't hate my face but I know I am not as pretty as the other bloggers are and I may lack fashion sense but, I will continue on doing this. Especially now that my blog is slowly growing. Enough blabbering and let's move on with the two sets of prizes.
The first set is from Eunice of Kering Keri Store. She is so nice to send these babies to give away. Thanks Eunice! :)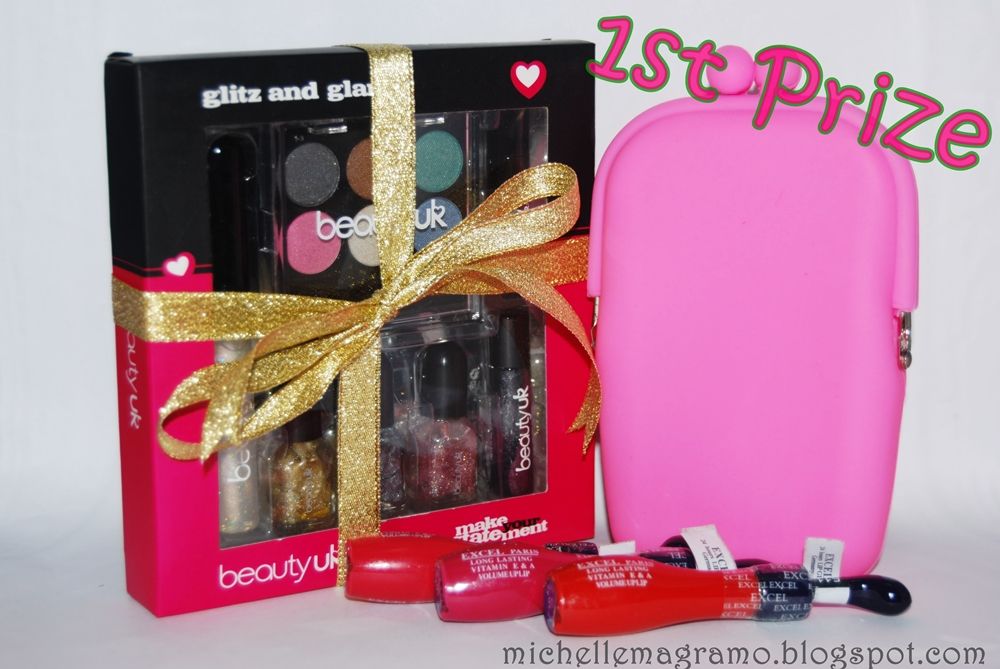 The next set is from yours truly. Do you like Korean cosmetics? Then, this one's for you.
Just follow the Rafflecopter posted below. Make reading a habit and follow all directions stated. Please, please, please. I don't wanna have invalid entries again. Of course, I want all entries to be valid. More entries means more fun!
God bless everyone! Enjoy this simple giveaway!
Follow me on instagram - michellemagramo
Follow me on Bloglovin and NetworkedBlogs (check on the sidebar).