Happy holidays!
This will be a quick post about my chosen Christmas look. As you can see, I did not use any gold or red color for my face and nails. It is because I am feeling purple to be my color for that night. Haha!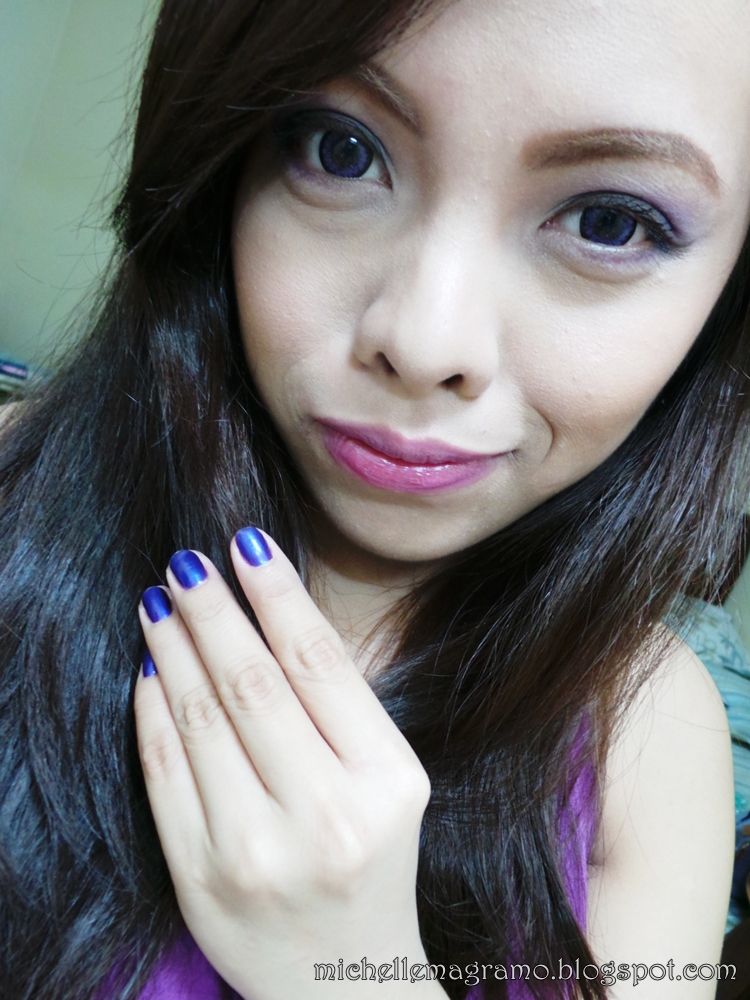 My inspiration for this look is this nail polish that I bought from HBC. It is the San San Holiday Collection nail polish in Purple Topaz. Check my haul

here

. 
The color is really lovely and will compliment fair to morena ladies. It shows up blue in photos but it has this purple tone to it which makes it really lovely. The metallic finish is perfect for the holidays.
For my eye makeup, here's a photo tutorial. First, apply a satin blue e/s on the lids.Then, apply lilac e/s on the crease area. After that, apply purple e/s on the outer corner and on lower lash line. Blend away the harsh edges. Line the upper lash line with a brown eyeliner.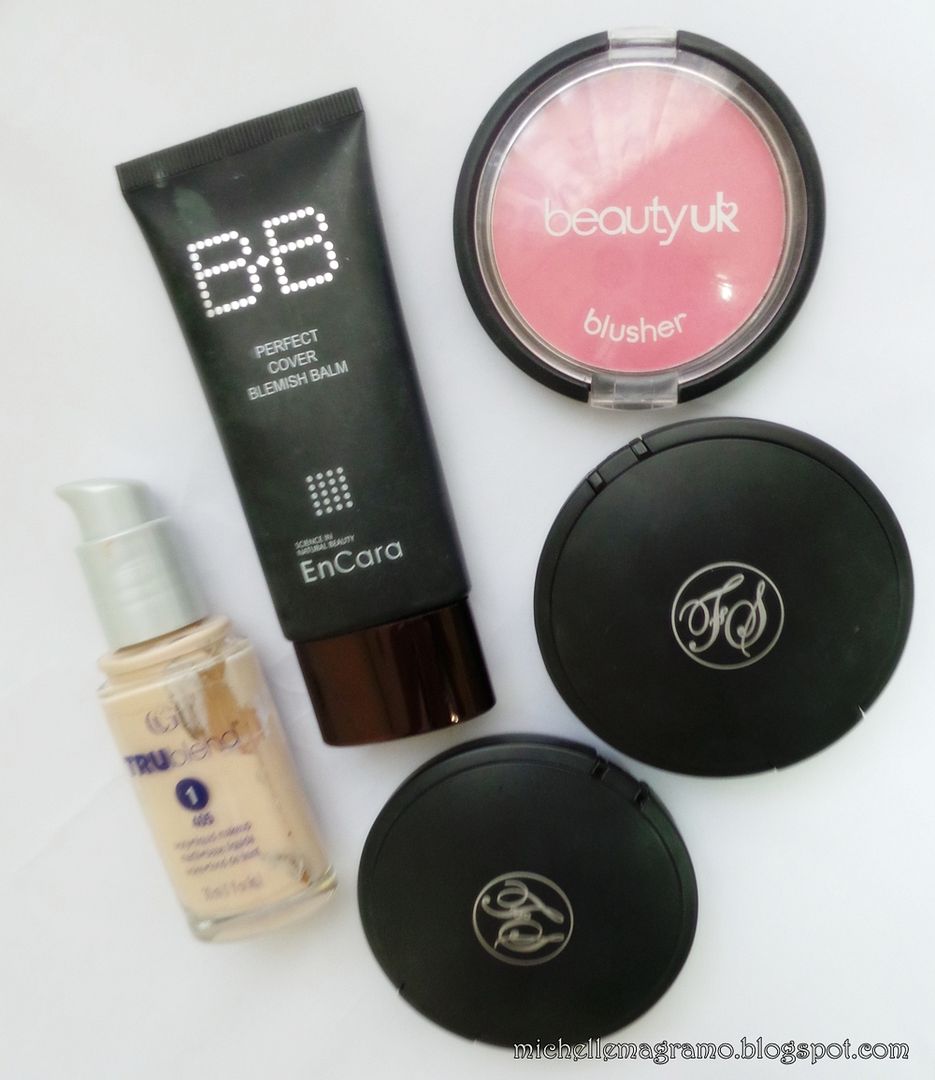 I hope you find this post quite interesting. What look did you sport for the Noche Buena? I would love to see or know it. 
Let me end this with another vain photo. :D
Follow me on instagram - michellemagramo
Follow me on Bloglovin and NetworkedBlogs (check on the sidebar).

God bless! ^_^