So, who among you have sensitive scalp like I do? Don't you find it hard finding a perfect shampoo and conditioner that will not irritate your scalp? I experience that almost every time I try changing my hair care products.
For the longest time, I have been a user of organic hair products because I find them milder and doesn't cause irritations and itchiness. But my perception changed when I tried using this Syoss Repair Therapy Shampoo and Conditioner (Intensive repair for smooth and shiny hair) from my

October BDJ Box

. 
The shampoo smells so darn good. Whenever I use this, I am sure that my hair will be smelling good all day even if exposed to pollution and even if I sweat. Although it's quite thin, the consistency is just right for a shampoo that lathers really well. For sure, you will only need a little amount to cover your hair. After rinsing, your hair will feel clean and smooth.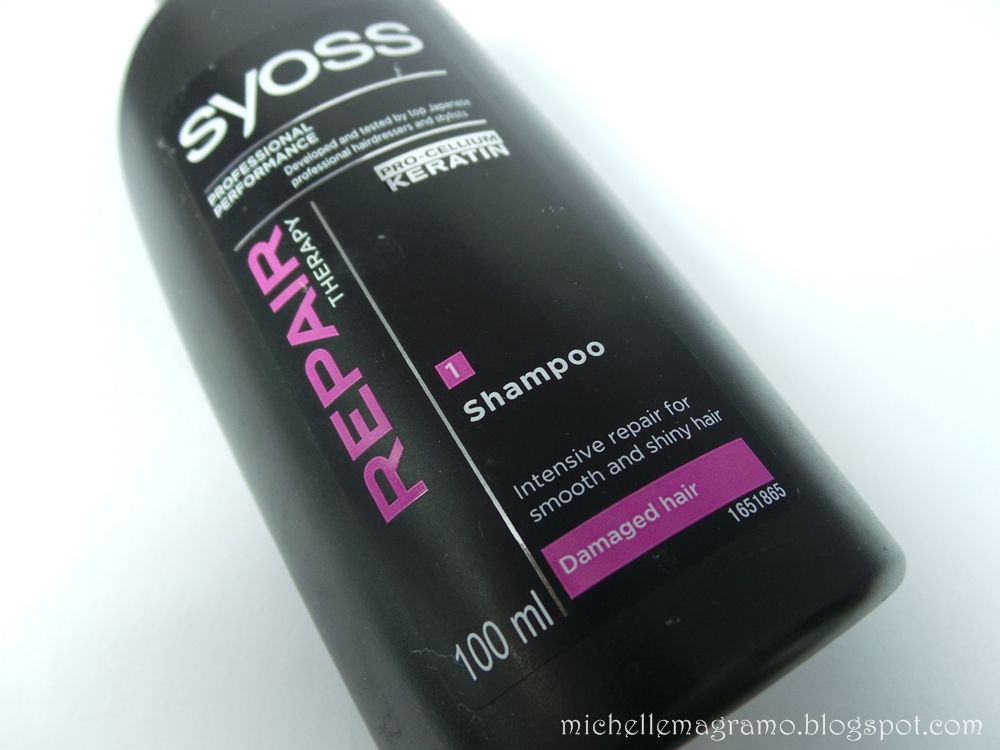 The conditioner, on the other hand, is a tad thinner that what I expected. Unlike the shampoo, whenever I use this, I need to squeeze out more product to cover my hair. Well, I am usually like that, I use more amount of conditioner than shampoo. This one smells nice too but not as strong as the shampoo. I guess it does enhance the smell of the shampoo.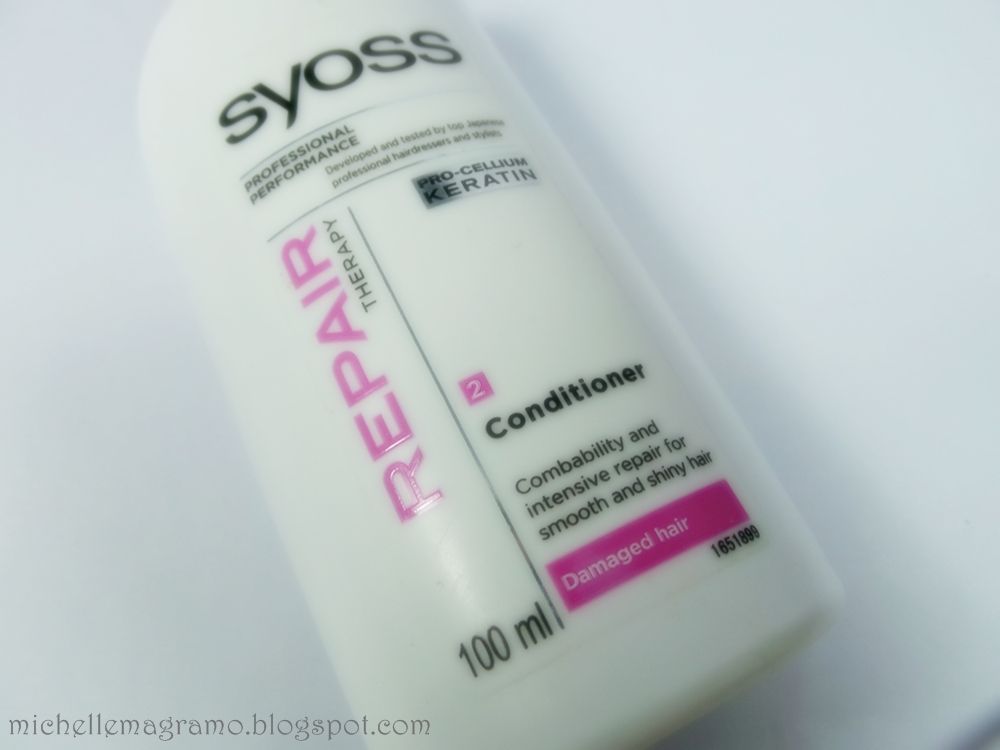 What's good about these items is that manufacturing and expiration dates were stamped at the bottom part of the bottles. Most of us, I guess, neglect that part, right?
I don't have a before and after photo to justify the effect of this shampoo but let me just share a photo (of course, with my hair) during the time I was using this duo. You see that my hair is really shiny. Yeah, it's not as smooth looking as those rebonded hair but mine was really soft and smooth to touch. Most especially, my scalp did not experience any irritations which I find AWESOME! 
So, let me sum everything up by reviewing these items as duo.
Pros:
- The smell of my hair after using the shampoo and conditioner is really nice which lasted for the whole day.
- Has manufacturing and expiration dates.
- Revived my hair and made it really shiny and smooth.
- I forgot the exact price for this when I checked them at the mall but one thing I can remember is that they are affordable.
- Available locally.
Cons:


- You can't actually see the product through it's packaging so you can't really tell if you're getting it full or not.
- The consistency of the conditioner is quite thin for my liking.
- The conditioner contains paraben. 
Where to purchase?
- SM department stores and Watsons
Price: 


(to be updated)
Ratings:


Packaging/Appearance: 4/5
Effectiveness/Performance: 4/5
Scent: 5/5
Availability: 5/5
Affordability: 5/5
OVERALL: 4.6/5
Follow me on Bloglovin and NetworkedBlogs (check on the sidebar).

God bless! ^_^