My first SaladBox was not able to impress me. Though I got what I paid for, I am just not excited when I saw the stuff inside. Click

here

to see my first experience with them.
This time, it's different. I was excited when I first saw it. And when I saw the greeting card, I literally smiled. It's so elegant looking and I love that it is in the color emerald green which is a personal favorite. A great way to start a new year, eh?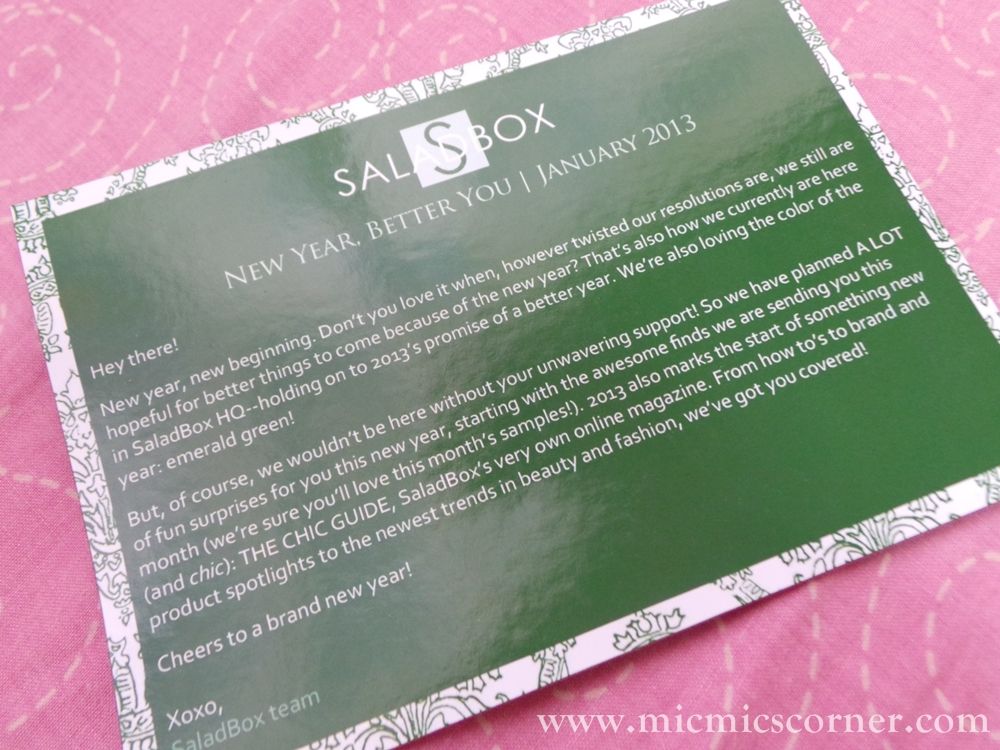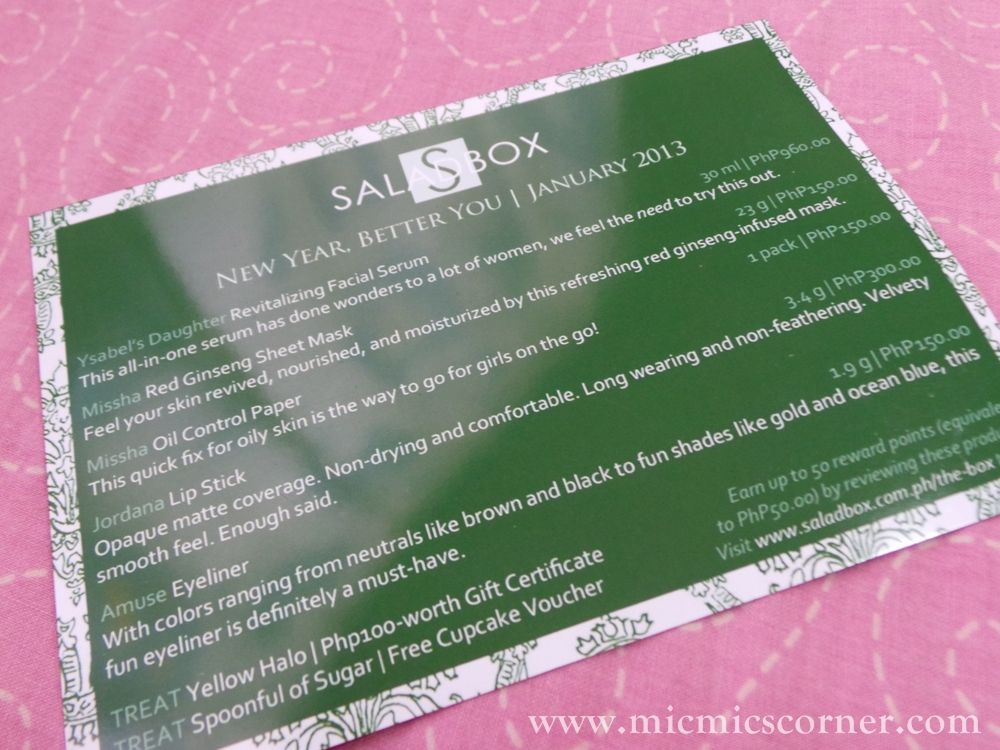 The box does not look jam packed as compared to my first

BDJ

box but it was really worth it. Of course, items inside is not as extravagant as the ones in other subscription boxes but you can actually tell that I got more than what I paid for. I am just hoping that these items will work well on me. 
Here are the stuff I received. You may refer to the photo above for the product names and their individual prices. 
Do you find these items enticing? Which among these caught your attention? 
Follow me on Bloglovin and NetworkedBlogs (check on the sidebar).

God bless! ^_^