In my recent

NOTD

, I created a bit of nail art. Be ready to see more nail arts (arte on the nails haha) from me as I have been given these cute nail art stuff from

Eyah

. 
In the meantime, let me show you the lovely nail art stuff I have with me. Cutesy, aren't they? I am excited to use them especially the fimo ones. :)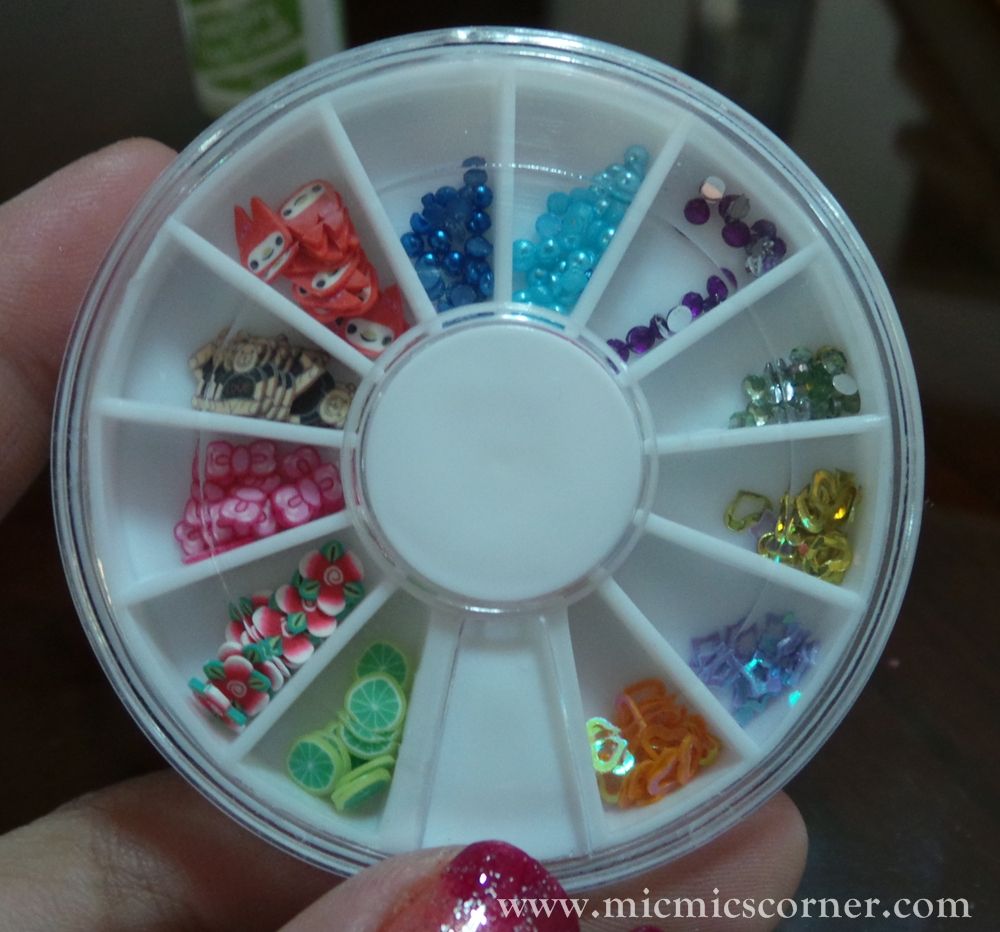 Do you love nail art too? 
Follow me on Bloglovin and NetworkedBlogs (check on the sidebar).

God bless! ^_^