This is a bit late for an NOTD post. I used this last Sunday and I still want to share it now. This is the San San Nail Polish in Perfectly Pink.
I think I can guess what you're thinking. Maybe you're thinking that this is not a 'Perfect Pink' nail color. Yeah, your thoughts are as good as mine when I bought this nail polish. But then again, it's just a name, right? I bought this because I like the color itself.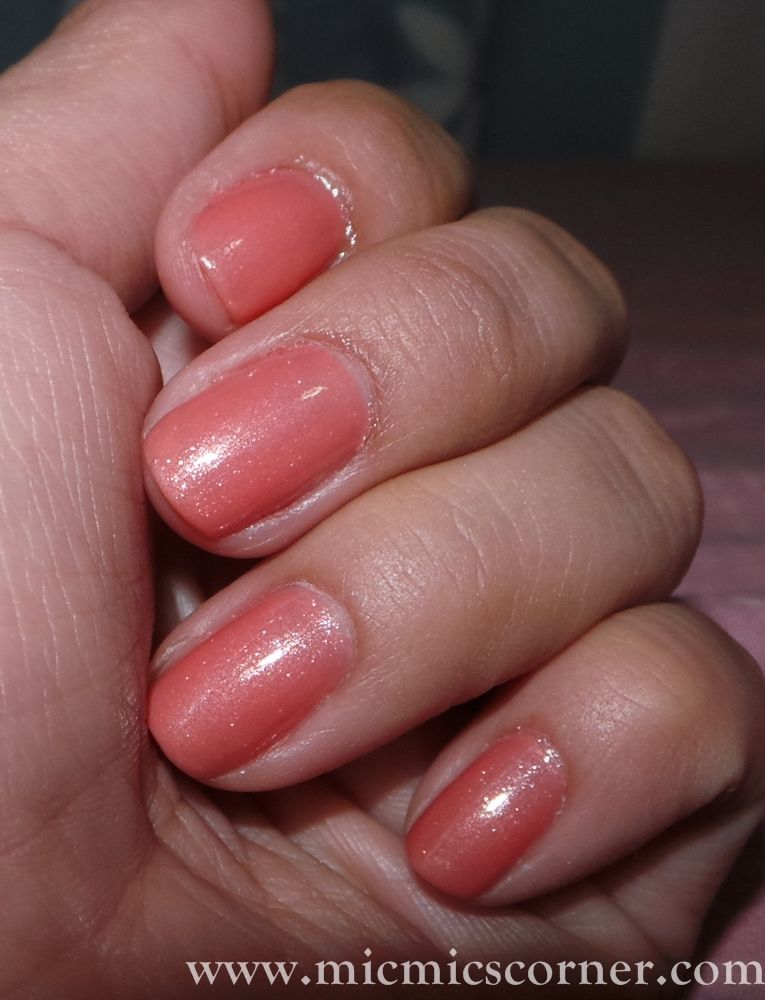 I tried looking at my nails in different lighting and even outdoors but I still can't figure out why this is called 'Perfectly Pink'. I just can't find and hint of pink to it. To me, the color is more like coral with a hint of gold flecks to it. 
This shade is makes the hands appear neat. This is perfect for those office-girls or even students. It will make your hands pleasing to the eyes of others. Classy, I must say.
If you're still looking for a nice nail polish color for the Valentine's, you can choose this and I am sure your beau will appreciate it. When my boyfriend saw my hands last Sunday, he was very appreciative and even told me that my hands looked perfect that day. Haha! Guess I fooled him huh?
You can purchase this at any HBC outlets Nationwide. Check their

Facebook page

for branch nearest you.
Have you tried any coral nail polish? Do you like it as much as I do? Comment below, dearies. :)
Follow me on Bloglovin and NetworkedBlogs (check on the sidebar).

God bless! ^_^