My Valentine didn't go pretty well, as you might know in my previous posts. So I decided to do this giveaway. I believe in God's provisions and blessings as well as His trials. My faith was put to test and I am happy to say that I still believe in the faith that I have. Now, I feel more blessed and I am sharing it with you, my lovely readers.
I may not be the best blogger in the world but knowing that there are people out there still reading my blog posts, it just makes me feel happy. The feeling is just so overwhelming. So, I hope you'll like this simple giveaway I cooked for you.
I purchased and divided the items into three (3). That means I will be having 3 winners for this giveaway. Please bear with as I only have limited funds. 
Prize #1 - HBC Goodies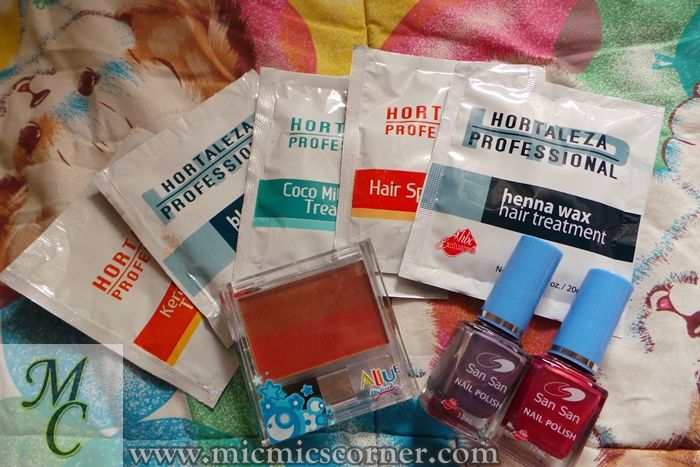 Prize #2 - Krave Minerale Goodies
Prize #3 - Assorted Korean skincare and cosmetics samples
Some points to consider:


- This giveaway is open to Philippine residents only.
- Participants under 18 years of age will be required to obtain a permission from their parents allowing them to join this giveaway.
- Winners will be notified via email and will be given 48 hours to respond. Otherwise, a new winner/s will be drawn.
- Personal details like complete name, email address, home address and contact number/s will be asked to the winners for me to be able to ship out your items.
Just follow what the 
Rafflecopter
 says and be sure to read the instructions carefully.
a Rafflecopter giveaway
Enjoy the giveaway! Have a blessed Sunday everyone!
God bless!