I don't mind reapplying my lip color or blush but when it comes to foundation, mascara and brows, I like it when they stay put all day long. Waterproof makeups do the job! But, taking them off is quite a pain if you don't use a makeup remover. Most of my makeup removers are oil based and I hate the feeling of having oil all over my face (of course, rinsing after it is a must).
Few days ago, I shopped at Watsons and bought myself this Purederm Makeup Cleansing Tissues. This is my first time trying out a cleansing tissue to remove my makeup. I got intrigued because of its promises written on the packaging:
- Remove make-up in one step.
- Deep cleansing & moisturizing.
Who doesn't want a fast acting makeup remover especially to the stubborn waterproof mascara, eye liner and brow gels? Who doesn't like deep cleansing and moisturizing properties for the face?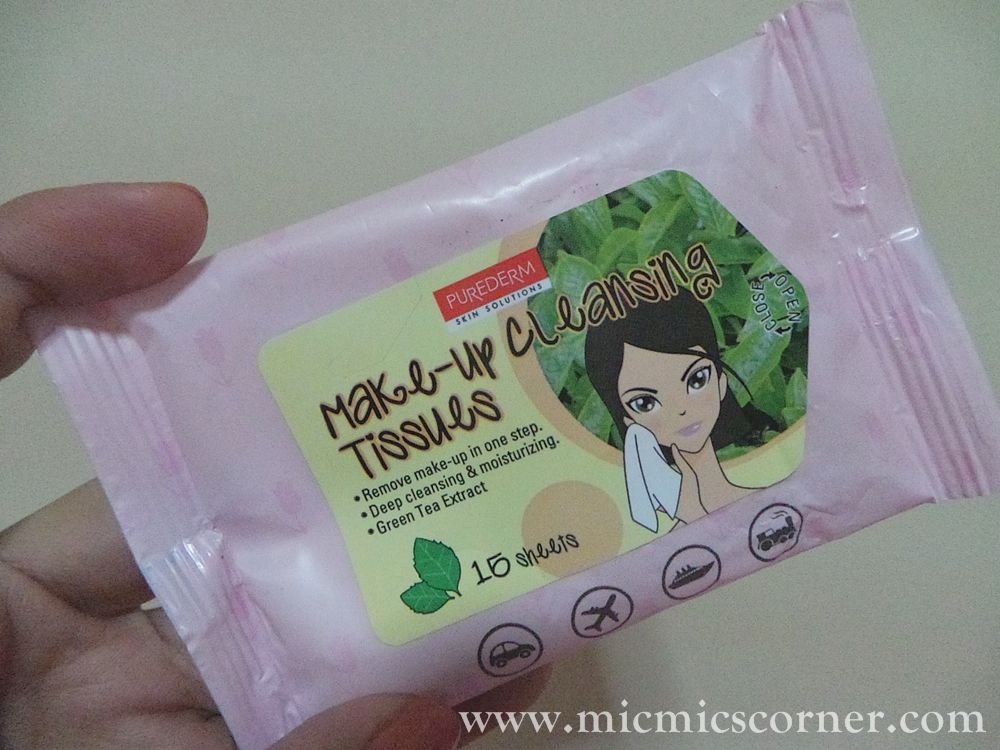 The sheet is quite smaller than the regular wet wipes I have used (for hands and cleaning my stuff).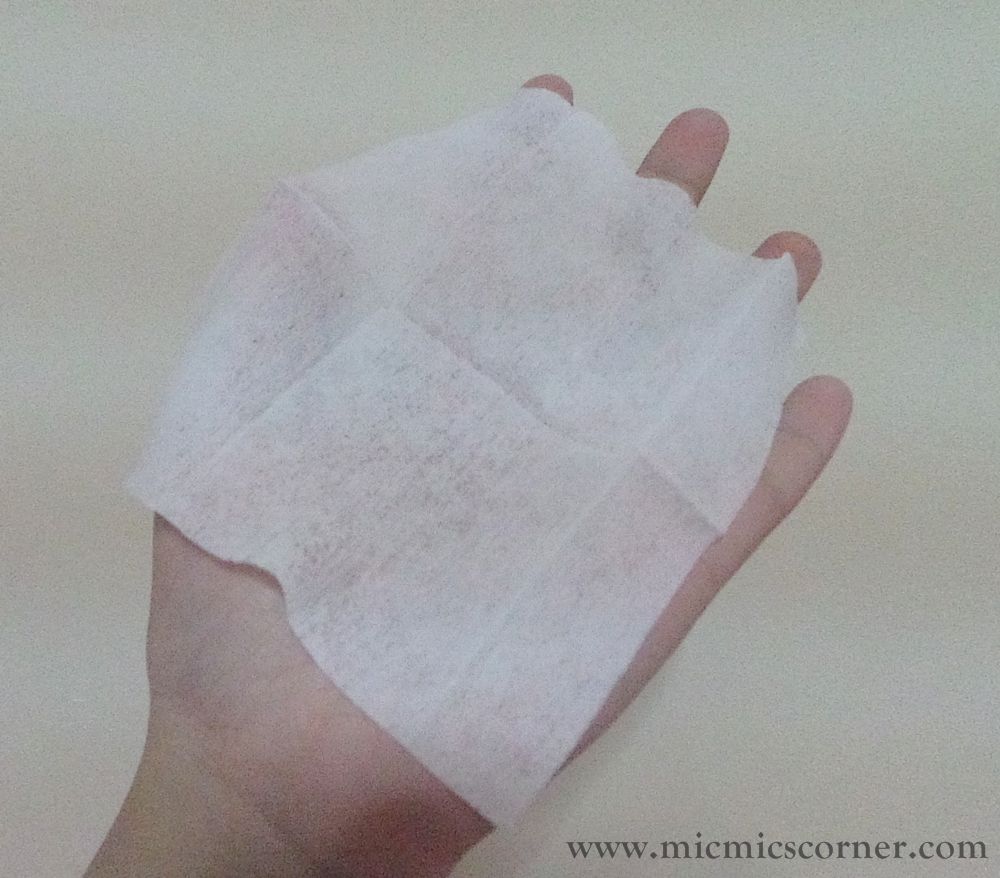 Here's how it looked after I removed my makeup.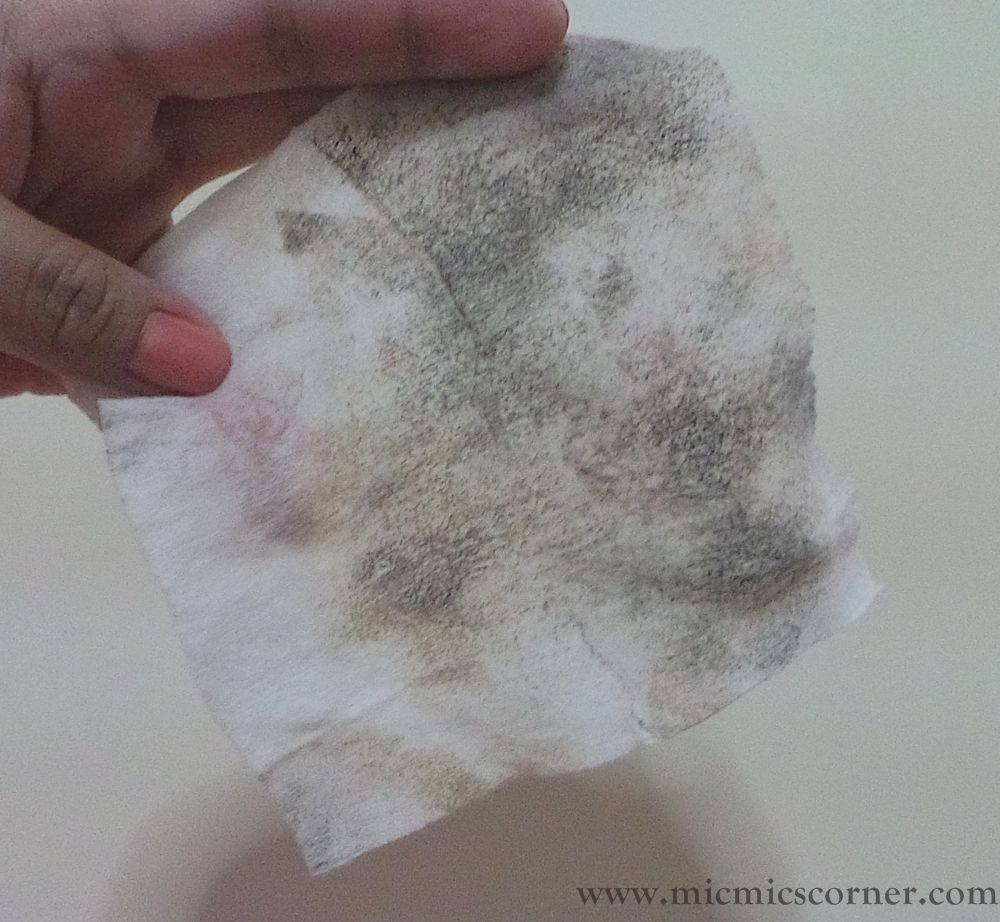 Some before and after shots.
Pros:
- Packaging is resealable and hygienic. It is also very handy.
- It has a mild clean scent to it.
- Removed my waterproof mascara and cream eye liner.
- No oily/sticky feel on the face. 
Cons:


- Although it was able to remove almost all my makeup, it was not able to take off all my brow gel. The first time I used this, it was able to remove my brow gel. This time, I intentionally used more amount of brow gel and sad to say, the cleansing tissue was unsuccessful on that area of my face.
- I had to wipe more than once (around 2-3 wipes) in some area of my face for me to be able to remove as much make up as possible.
- Scent may be off to those who are sensitive.
Where to purchase?


Watsons
Ratings:
Packaging/Appearance: 5/5
Effectiveness/Performance: 2.5/5
Scent: 3.5/5
Availability: 3.5/5
Affordability: 5/5
OVERALL: 3.9/5
I think this is a good product to those who does not use brow gels. Also, this is a nice product for travelling because it is very handy. I will only repurchase if ever we will be travelling so that I won't be bringing any liquid makeup remover.
What is your current makeup remover?
Follow me on Bloglovin and NetworkedBlogs (check on the sidebar).

God bless! ^_^