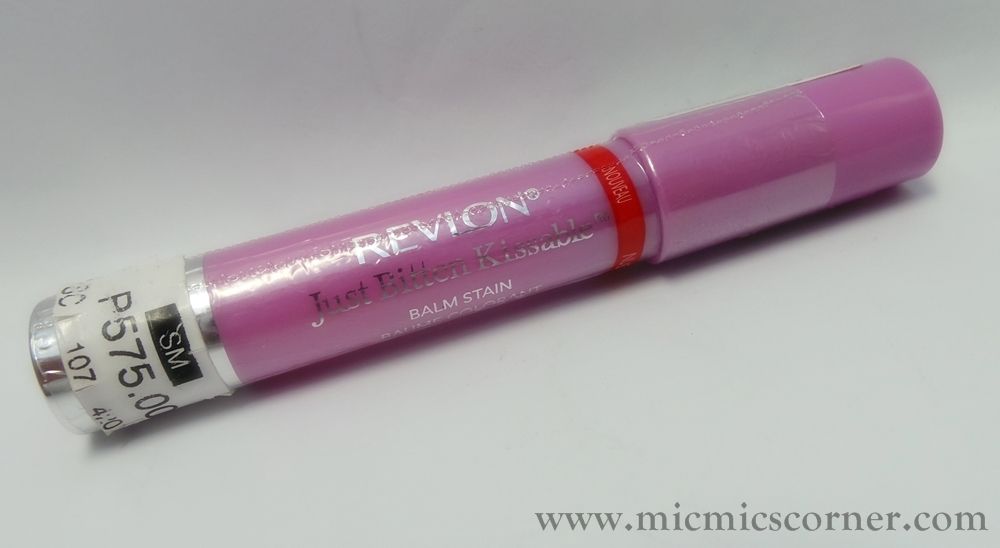 I am back with another product to do a review on. This time, it will be about my most favorite lippie at the moment which is the Revlon Just Bitten Kissable Balm Stain in Darling. I have been using this every time I go out. Sorry to my other lip products as I have been neglecting them but I just love this balm stain to bits.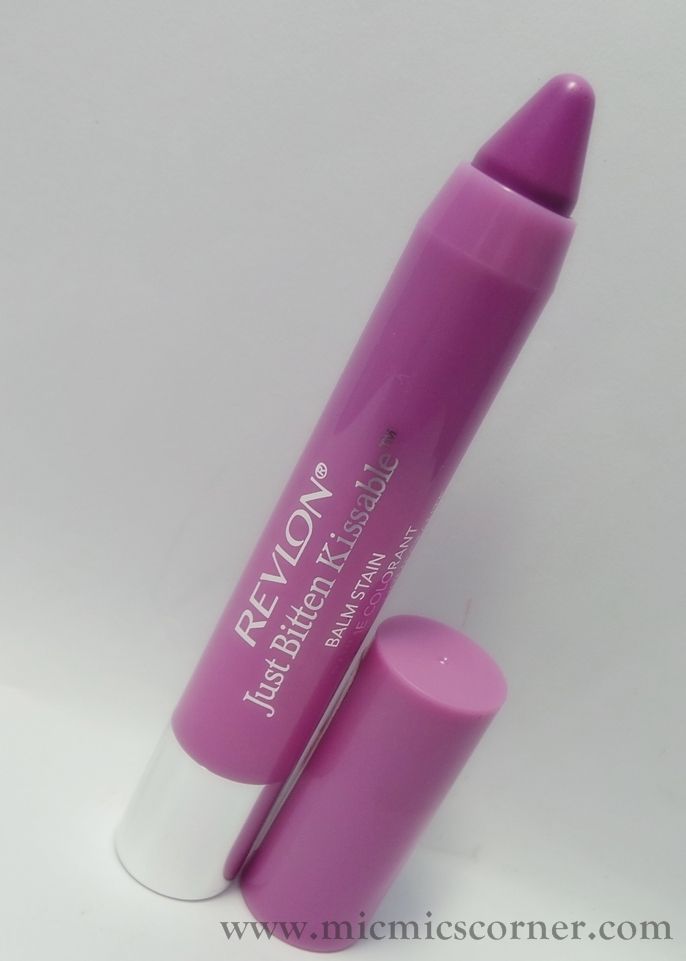 It's a pampering balm fused with a lightweight lipstain in an adorable chubby crayon. Just Bitten Kissable Balm Stain gives softer, smoother lips with a perfect flush of color that lasts hour after hour.
The gel formula  comes in 12 vibrant shades that match any look or mood.
-Lightweight Lipstain + Moisturizing Balm
-100% of women who tried it felt their lips were instantly moisturized with a soft stain of color
-Retractable chubby crayon, no sharpener required
EXPERT TIPS:
Step 1: Apply Just Bitten Kissable™ Balm Stain evenly to clean, bare lips. Build color and coverage as desired.
Step 2: Reapply as desired for moisturizing shine throughout the day.
The packaging is plastic in material and is quite bulky for a lip product. It somehow reminds me of the NYX Jumbo Eye Pencil but this one is retractable. The silver print as well as the silver knob at the bottom made it look classy balancing the cheap feel of the plastic material.
Ingredients: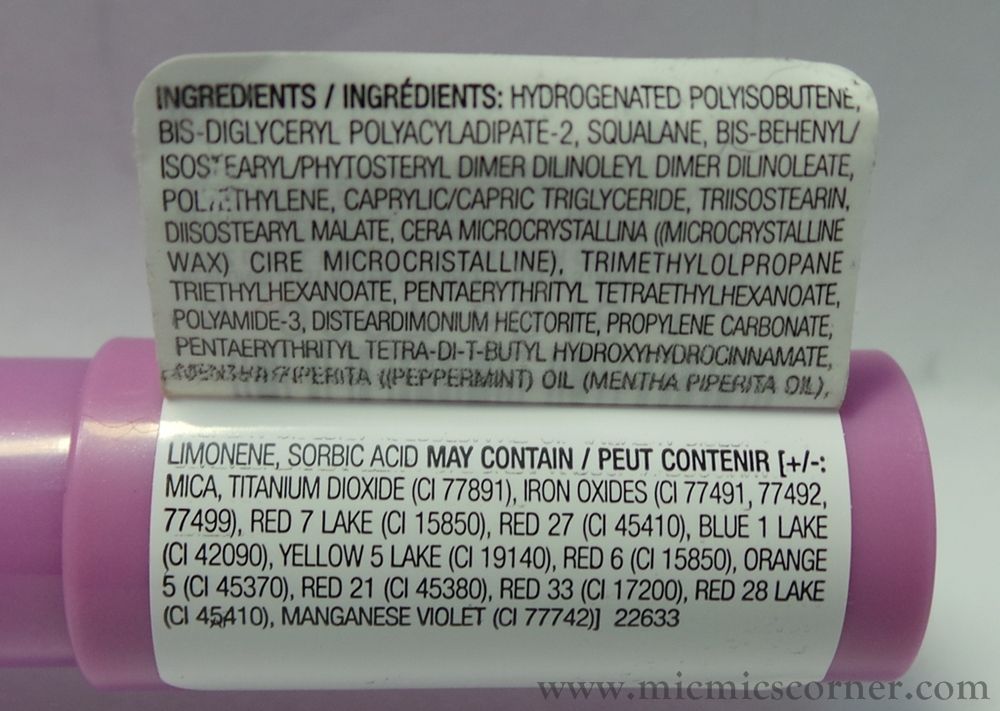 This is how much product this has inside. I don't get the point of making the packaging bigger than the other lipsticks and not adding more product inside. Well, I guess they just want this item to stand out.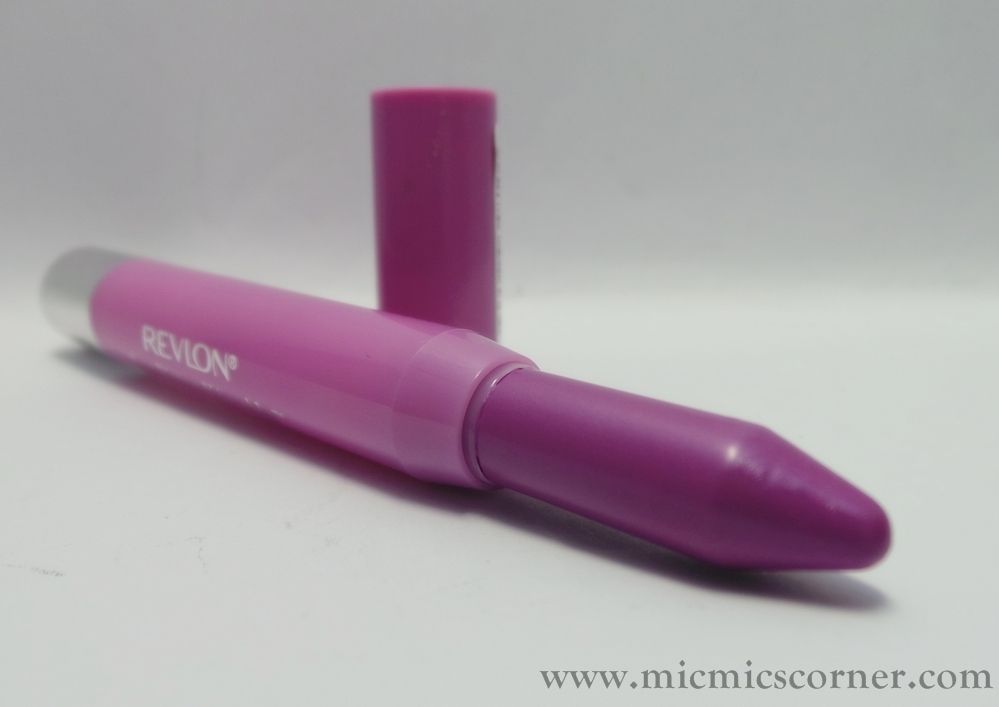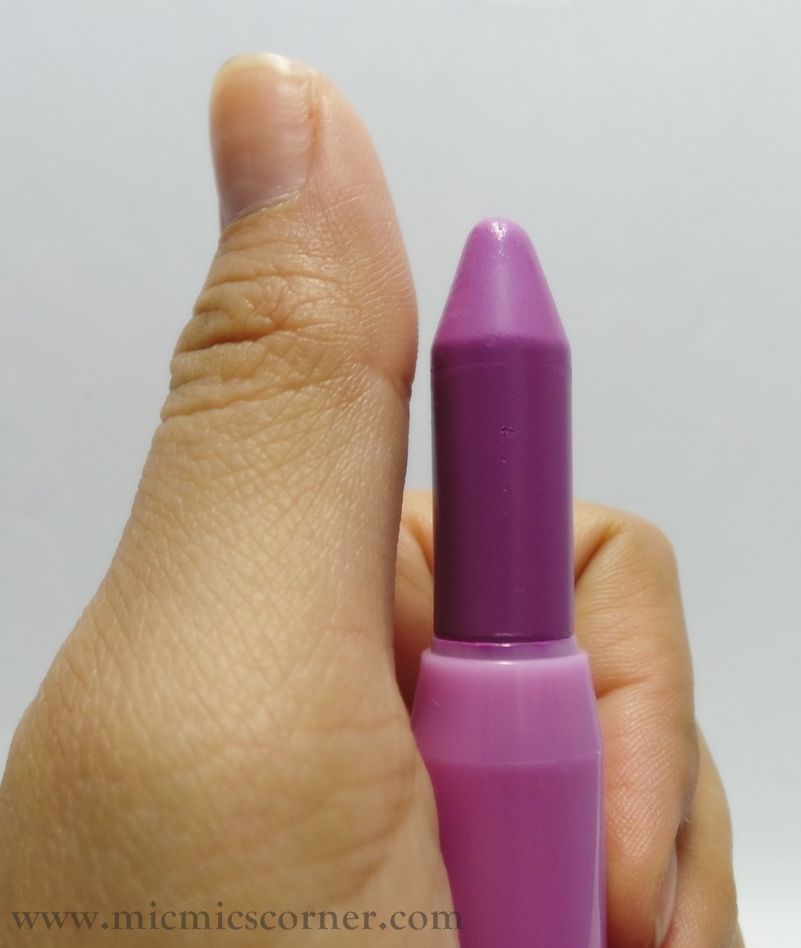 Shade and swatches:
Pros:
- Though I don't like the bulky packaging, I still love that this stands out among other lipsticks/lip stains I have. The crayon like packaging is really eye-catching and the retractable feature made it so user-friendly. 
- It is really moisturizing. I did not experience any flaking.
- The scent and feel is very minty but goes away after some time. I am a fan of minty balms. 
- Color payoff in this particular shade is nice. Not too loud. Just subtle. Great for everyday use.
- Staying power is AWESOME! The balm effect fades but the stain lasts for quite a long time.
Cons: 
- Bulky and deceiving packaging. You will actually think it has more product than other lipsticks but it's not. They almost have the same.
- A bit pricey. You may order this online to other online seller for a cheaper price.
Where to puchase?
At any Revlon counters in SM department stores nationwide / Bon Marche
Price:
Php 575 (Php 350 in some online shops)
Ratings:
Packaging/Appearance: 4/5
Effectiveness/Performance: 5/5
Scent: 5/5
Availability: 5/5
Affordability: 4/5
OVERALL: 4.6/5
As I have said earlier, I love this product. Who wouldn't love a lip balm and lip stain in one? I will definitely repurchase. 
I will leave you now with a photo of me wearing Revlon Kissable Balm Stain in Darling. Have a great day ahead sweeties! 
Follow me on Bloglovin and NetworkedBlogs (check on the sidebar).

God bless! ^_^