Snoe BBfied HD-BB pigment Mix Custom Coverage
Transform your favorite daily facial cream or lotion into a BB cream, tinted moisturizer, foundation or concealer! Get all the benefits of your favorite skincare products with the coverage of Snoe BBfied! Cover all imperfections such as spots, uneven skin tone, pimples and even under eye circles.
Be amazed, be BBfied! (
source
)
Comes in two shades:
X1 Procelain Light with Pink Undertones
X2 Marble Light with Yellow Undertones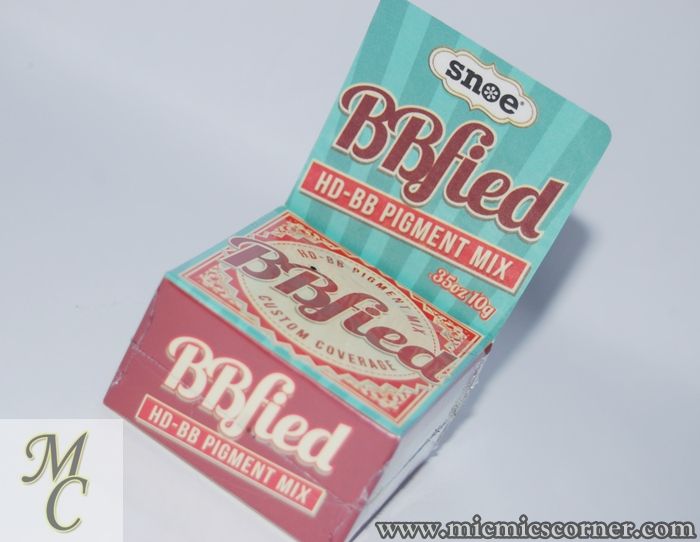 I really love their packaging. The box has a really unique design which looks very vintage to me. I haven't seen anything like this before. I think they've put much effort on the design of the box and I really like that.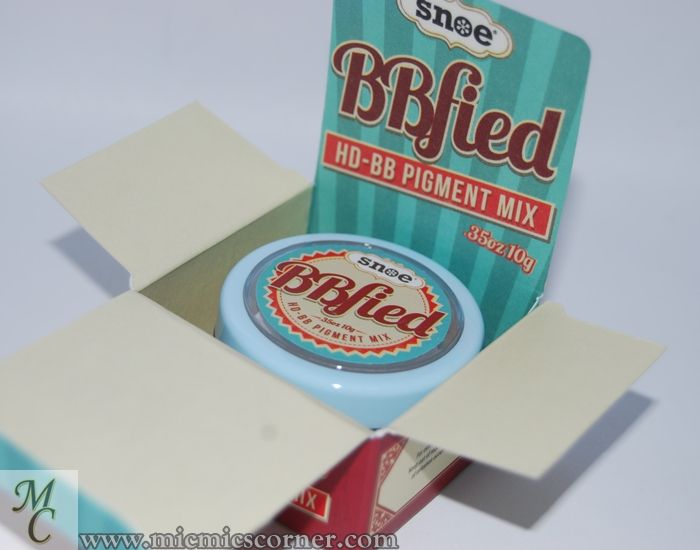 When you open the box, you'll be greeted with this see-through jar with a baby blue colored lid that has the Snoe design on top. 
To ensure product and consumers' safety, the jar inside has a sifter that is sealed with a paper sticker preventing product contamination. I would suggest not removing the entire sticker but instead, open up to 4 holes only. This product is very pigmented and you would only want a little amount per application. They also included a mini spatula that you can use in mixing your pigment with your moisturizer/lotion. Sadly, I lost mine. I had to use my other spatula. 
I purchased the shade Marble since my skin fits yellow toned makeup/powders. All the shades are for light colored skin. Hopefully, Snoe will come up with more shades that will suit all skin colors.
For better coverage, use cream based products. But, since I don't own one as of the moment, I used a gel based and a water based moisturizers. It gave a lesser coverage but is quite buildable. If you want to have SPF, I think, you can use this with your sunblock.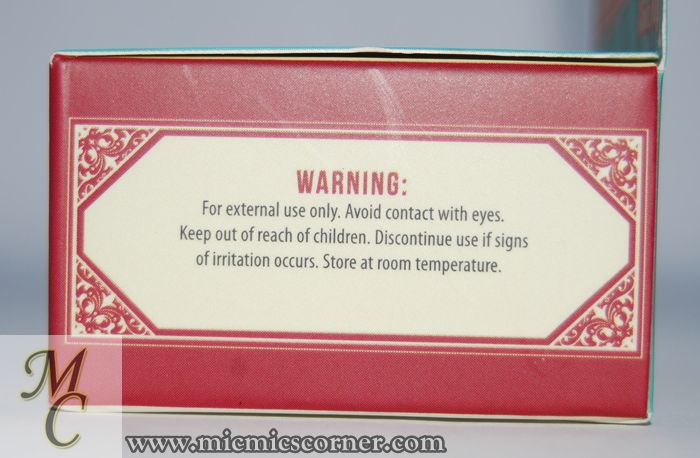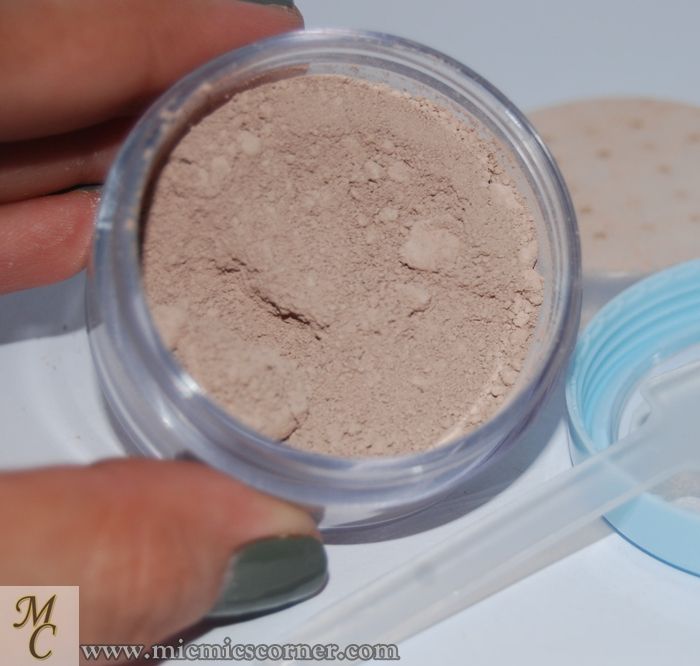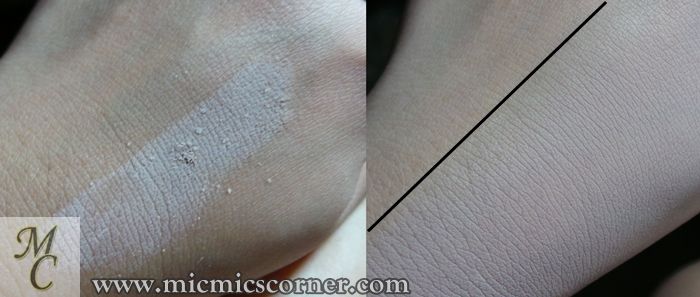 I guess you can also use this as a powder foundation. Just be extra careful because it gives a white cast on photos. 
Above: Ben Nye Banana Luxury Powder
Below: Snoe BBfied Pigment Mix (just the powder)
Here's a comparison of Snoe's BBfied and Ben Nye Banana Luxuty Powder. Marble is a yellow toned shade but it looks pinkish to grayish on me. I used Banana Luxury for comparison because it is the most yellow powder I have.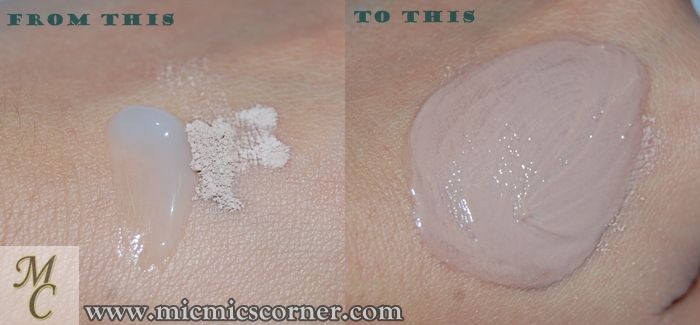 In this photo, I used the Neutrogena Hydroboost Water Gel. It looked thick, right? I had a hard time blending this on my skin. I guess, these two aren't perfect match.
Left: Moisturizer and BBfied pigment
Right: BBfied pigment
Comparing the one with moisturizer and the powder alone. You can definitely see a huge difference. Just go with what will suit you.
Left: Bare face
Right: Neutrogena Hydroboost Water Gel + BBfied in Marble
It gave me that brightening effect but Marble is a bit light for my skin. It was able to conceal most of my imperfections hence evening out my skin tone. Again, darker shades for morena girls, please Snoe. Good thing, bronzers are there to help. 
iWhite Korea Aqua Moisturizing Cream + BBfied in Marble
Just this morning, I tried using a different moisturizer which is the iWhite Korea Aqua Moisturizing Cream and I love how it blended well with the BBfied. The consistency is just right, not too thin and not too thick. I didn't have a hard time spreading and blending it on my face. The photo above shows that it also looked more natural. 
So, let's sum everything up.
What I like:
- Packaging. So cute!
- Hygienic.
- Unscented.
- Can be used with any cream, lotion, gel based or water based moisturizers and sunblocks.
- Transforms moisturizer into bb cream/tinted moisturizer for that naturally even looking skin without looking too made up.
- Did not irritate my skin at all.
- The powder can also be used on its own and it is smooth on the face.
- A little goes a long way.
- Affordable for a 10g product. 
- Available locally.
What I don't like:


- Limited shades available and all they have are light shades.
- Gives white cast on photos even when used with non spf moisturizers.
Where to purchase? 
bought this at Cinderella (Sta. Lucia branch) where Snoe has a small stall inside. 
Inquire at

Snoe's Facebook page

for a store near you.
Price:


Php 799
Ratings:
Packaging/Appearance: 5/5
Scent: 5/5
Effectiveness/ Performance: 4/5
Texture: 5/5
Availability: 4.5/5
Affordability: 4/5
OVERALL: 4.6/5
I'd recommend this to those who can't find the right coverage that they are looking for in a BB cream. You have the control on how much pigment you would want to add. This will also be a good product to try if you would want to custom mix your own face makeup base. Not all the times we would like full coverage, right? So adjusting the pigment is the best way to suit our needs.
My only concern is the lack of shades that will cater to all skin tones. Yes, they have the pink and yellow undertones but all for light colored skin and none for morenas. If ever they release new shades, I will definitely check it out.
God bless!