Tomorrow is another day to celebrate to those who are in-love. I, together with my fellow beauty bloggers, decided to come up with our own version of a makeup look that can be used for Valentine's day. Click their respective names (

Jannie

,

Katleya

, Denzyll, Joyce and

Mhisha

) to be redirected to their page. I am pretty sure you'll be getting a lot of ideas. 
Warning: Long post ahead to show the step by step procedure in creating my look.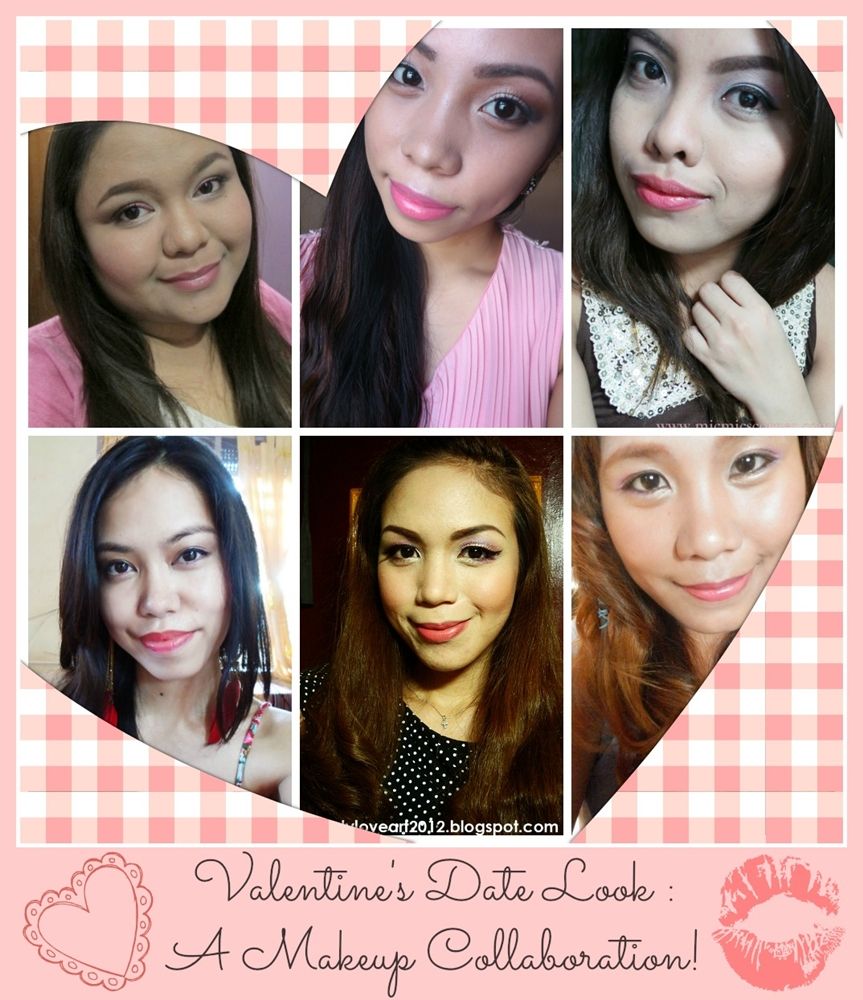 For my Valentine's Day makeup idea, I came up with a look that used contrasting colors. Normally, my ideas for this will always include neutral colors. This time, it will be different. It's like going out of my comfort zone. 
Start with a clean face. Tone and moisturize then proceed with your choice of foundation routine. I chose to apply a BB cream instead because I would normally wear this look to a daytime date where SPF is a must. Plus, I only want a medium coverage just to enhance my features. You don't want to look like you have a mask on during this time of the month, right? Define your brows and slightly make it thicker and fuller. This will definitely make you look more youthful. But then, don't overdo it or you'll scare your partner. *wink*
Steps (eye makeup):


1. Prime your lids.
2. Apply cream colored e/s on the inner half of the eyelids. 
3. Apply silver e/s on the outer half of the eyelids.
4. Using old rose e/s, define your crease. Use a blending brush for this. 
5. Using a pencil brush, apply emerald green e/s on the outer corners or outer V. Blend the harsh edges. Bring the green e/s on the lower lash line
6. Apply silver e/s on the center lids to enhance the contrast of colors. 
7. Line the upper lash line with a black gel/liquid liner and wing it out a bit.
8. Curl your lashes and apply tons of mascara.
For the lips, I combined orange and subtle pink balm stain. The orange balm stain added color on my lips while the pink balm stain toned the boldness of the orange color while making it look more luminous. Girly yet striking!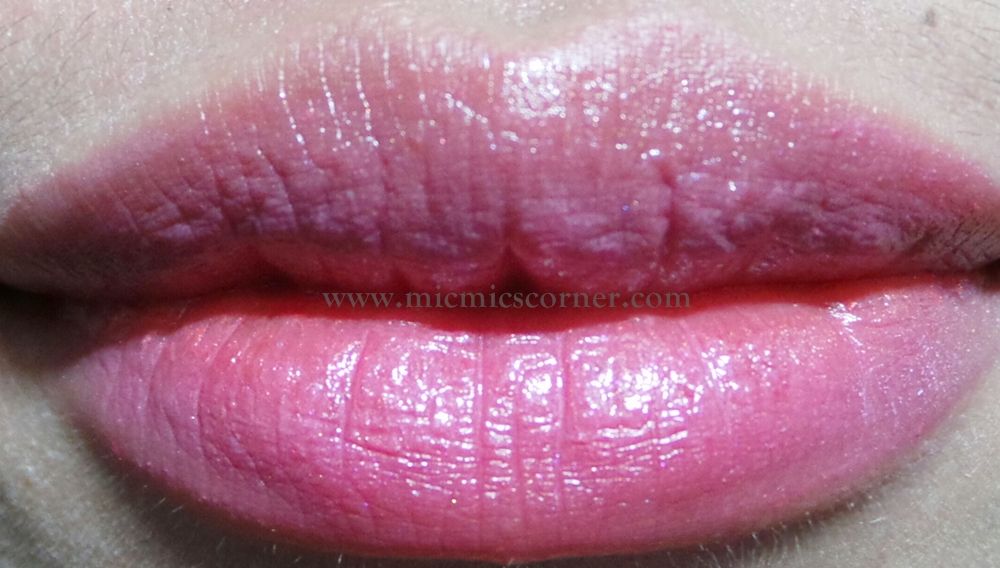 Finish your look by contouring the cheeks and adding blush. Again, less is more. You only want to enhance your features without overdoing it. You may contour your nose bridge too. Let your hair down. Simple hair is always nice during Valentine's day. 
Products Used:
Face:
Elf Mineral Infused Primer
EnCara BB Cream
Snoe Parallel CC cream in Honey
Ben Nye Banana Luxury Powder
Ever Bilena Advance 3D Compact in Dark Baked Fusion
Careline Mineral Blush in Girly Frill

Brows:


Pinkies Collection Eyebrow Kit in EBC-03
James Cooper Jazzy Collections Brow gel in dark brown

Eyes:
NYX Jumbo Eye Pencil in Milk
Bobbypin by JF Mini Eye Collection
ELF Cream Eyeliner in Black
TK's Lashes

Lips:


Revlon Kissable Balm Stains in Rendezvous and Darling
Use a coral or light pink nail polish. This will compliment your makeup.
Lastly, wear your sweetest smile. No amount of makeup can beat a girl at her sweetest. Be confident and stay in love.