As I have mentioned before, I subscribed to a SaladBox starter plan - 3 month plan. My last box arrived a little late than expected. It is supposed to be a box for the love month but it arrived first week of March already. 
Take note, they are giving back love, according to them. Let's see.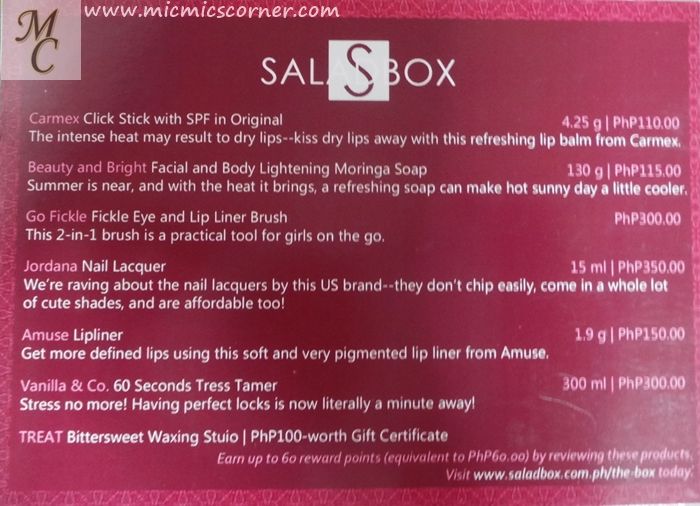 Carmex? Don't get me wrong. I like Carmex but, again? Come on. I have 2 Carmex lipbalms to finish and here comes another one. I think their subscribers have tried Carmex lip balm already so I guess sampling it again is kinda useless. Don't you think?
What caught my attention are the Jordana nail lacquer and the Vanilla & Co. 60 Seconds Tress Tamer. The rest, they are nice, but didn't excite me at all.
This is my last box from them and so far, I still have no plans of renewing it. I need your help, should I subscribe again? Comment below, please.