Yesterday, I got really bored so I decided to do my nails. I want to achieve clean looking nails with a slight hint of femininity to it. So, there's no other better design but French Tip and I added some flower fimo to give that girly feel.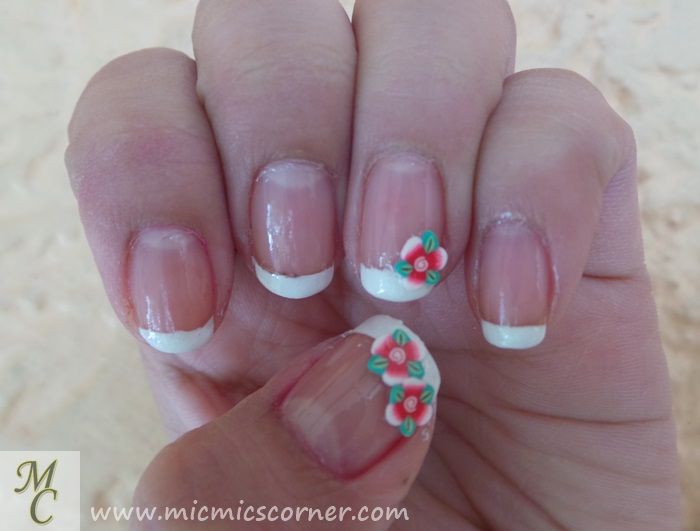 All products used, except the fimo, are from Caronia. 
Since I know most of you know how to do this nail design, I will just share some more photos of my nails. I hope you find these lovely although I wasn't able to clean up the mess before taking these photos. BTW, just so you know, I used the tape method for faster application of the White Satin. This method is best for those who have unsteady hands like I do.