First,let me say that this is few days late. My laptop got busted last Friday with all my files in it. I had to buy a new notebook and I had my files recovered by my boyfriend. I am not as techie as he is so I know nothing about that. Now, I will definitely save my files to a flash drive/SD card.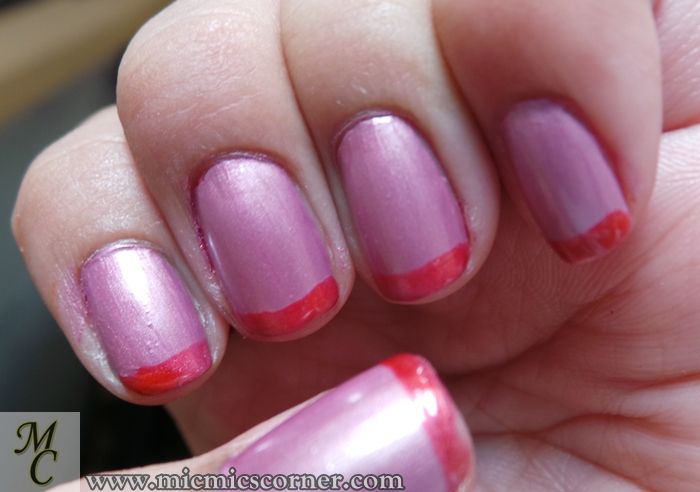 If you have read my 

last haul post

, you would know that I purchased a new nail polish from Bobbie. It is The WonderNails in PinkMagic and it cost me Php 59.75. A bit pricey for a local brand nail polish but still, it interest me so I bought it. 
At first, it looks like an ordinary nail polish but the magic happens after you applied a top coat over it. It immediately turns into red. What you can do is draw your own design over it for that DIY nail art. As for me, I just did a simple red tip design. I actually did not like the effect on my nails. Pink and red combination does not look good on my hands, methinks.
Let me show you the products I used together with The WonderNails.
Apply one coat of the Wondernails. Let it dry.
Using clear top coat, create desire design on nails, and magically see design in seconds.
If you have dark hands like I do, I would suggest you check out other shades (Oh My Green and Blue Wow) to see which one will suit you best. You can also use other nail brushes and dotting tools when you apply the top coat.
God bless!