Hello, lovelies. How was your day? Mine's a bit stable and relaxed. Although I had some work to do, I can still find time to squeeze in a product review.
For today's topic, it'll about my very first eyeshadow primer, the Etude House Proof 10 Eye Primer. I bought this last July of 2011 and I was actually surprised to realize that I wasn't able to review it. See haul

here

. 
I have very little knowledge about makeup back then (not that I have a lot now, but I think I have improved). I bought this because my passion for makeup is starting to grow and I think an eyeshadow primer is a must have.
24 hour what? I cannot read Korean.
Product description, Directions and Ingredients
The Applicator (doe-foot brush)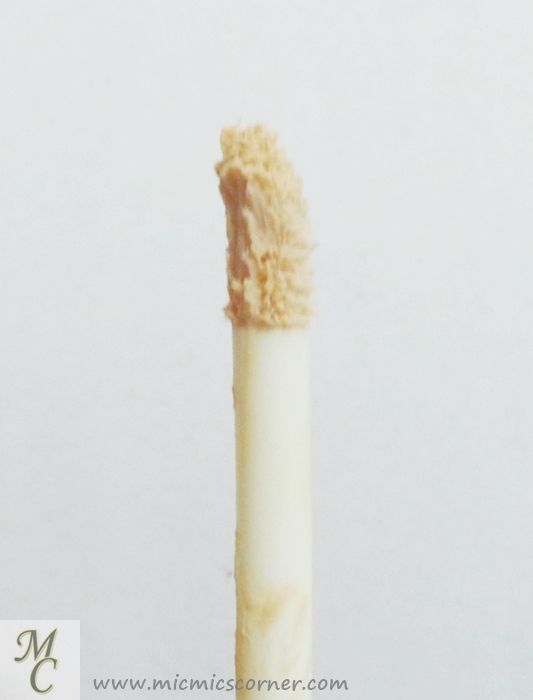 The formula is a little thick compared to Urban Decay's primer potion making it harder to blend on my eyelids.
It brightens and evens out the skin once it is blended carefully. It has the tendency to look patchy especially of you took so long in blending it.
So, after seeing the product itself, let's see if it does what it claims. I did a little swatching to illustrate how this primer works. 
As you can see, it did enhance the intensity of the eyeshadows. It made them look vibrant and even.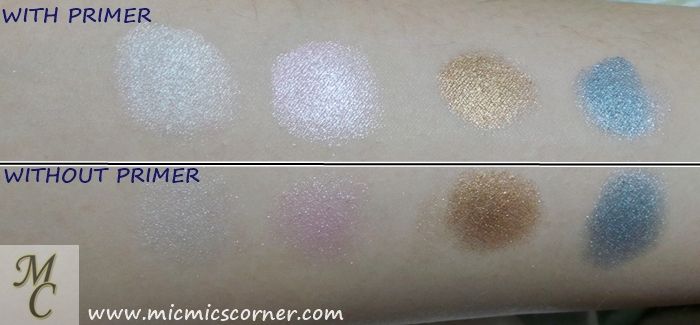 I rubbed them twice and here's the result. Both faded but it is clear that the e/s with primer are still more visible.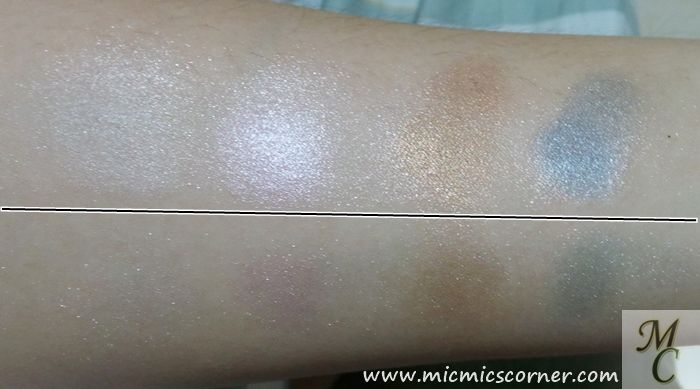 Of course, the water test should be done. Who knows what might happen, right? We should always be ready in case water touches our makeup. The e/s without primer are now invisible. But those with primer, you can still see.
I also tested the longevity. In the box, it states "24hr". Who wears eye makeup for 24 hours? I don't. I only what my eye makeup to last at least 5 hours or more. Upon application, both looked so intense on my skin but you can see that the glitters adhered better on the area with primer. 
Left: without primer
Right: with primer
After 7 hours, the one without primer faded already. Although it also faded, the one with primer is still visible.  I am actually surprised because I washed my hands couple of times and I even used soap.
Left: without primer
Right: with primer
What I like:
- Cutesy packaging. Etude House has been known to having such cute packaging for their products.
- No scent.
- Enhanced the colors of my eyeshadows.
- Made the eye makeup last longer.
- Prevents creasing. 
- Available locally.
- Affordable.
What I don't like:


- It dries really fast and has the tendency to look patchy.
Tips:


Apply on one eyelid first then blend. After doing so, do the other eyelid. This prevents the primer from drying up and looking patchy. Also, don't over-apply it because a little goes a long way.
Where to purchase?


Check Etude House stores in malls nationwide/worldwide. Etude House Philippines
Price:


Php 298
Ratings:


Packaging/Appearance: 5/5
Scent: 5/5 (unscented)
Texture: 3.5/5
Effectiveness/Performance: 4/5
Availability: 5/5
Affordability: 4/5
OVERALL: 4.4/5
Overall, this product is worth a try. It does what a primer should do. I like this but I am still in love with UDPP so I am still not sure if I will repurchase. Maybe when the time comes that I need a new e/s primer and budget won't allow me to splurge on UD's, then I'll go and repurchase this
. 
If you are looking for a primer that is, at least, comparable to Urban Decay primer potion but you're on a tight budget, you might want to try this one. From the packaging to performance, it reminds me of UDPP.