hGood morning, my ever so beautiful cyber friends! I woke up in a very good mood today and I am hoping that it will continue up to the end of the day.
Last Sunday, I was able to check out the nail care section of the nearest department store here in my place and fortunately, I got to buy some stuff that I think will come useful for my future nail posts. Well, I am no pro with this but since I am enjoying painting my nails and adding a touch of art to it, might as well step it up a notch higher and again, share it here. Diba? 
Here are the items that I purchased. These are all CHEAP FINDS!
1. Klik/OMG Set of four: glitters and sand in assorted colors. | Php 90
Don't be deceived though. The photo made them look bigger but these are just small containers which is a little bigger than a peso coin. But still, I find them quite cheap.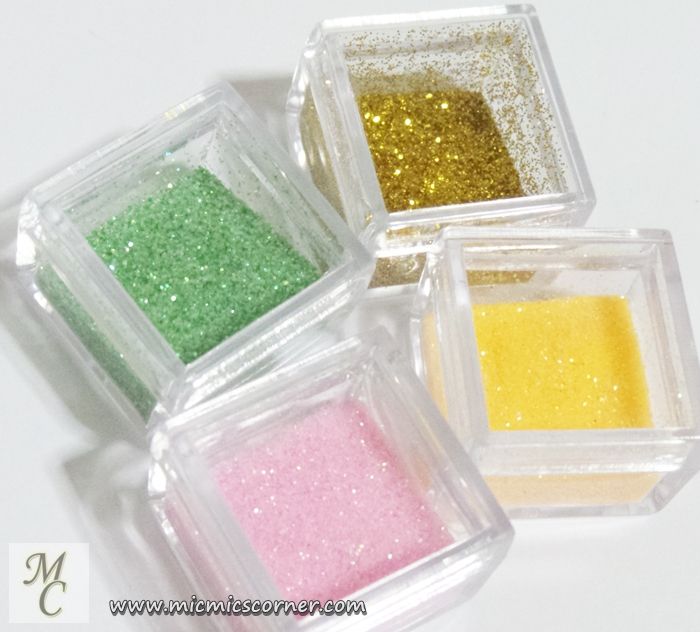 2. Klik/OMG Set of four: Flowers and leaves made out of paper | Php 65
I actually don't know what to call them. If you know what these are called, let me know. The flowers look dried to me but they are actually not real flowers. They are so cute, aren't they? My favorite is the yellow flower.
3. Set of five: Nail art brushes and dotting tool | Php 199.95
Ever since I saw this
photo
, I've been wanting to own a fan brush that is solely for the nails. Finally, I own one. The other tools I know I can use but still thinking of good ideas. Lol! I am seeing a pro-wannabe here.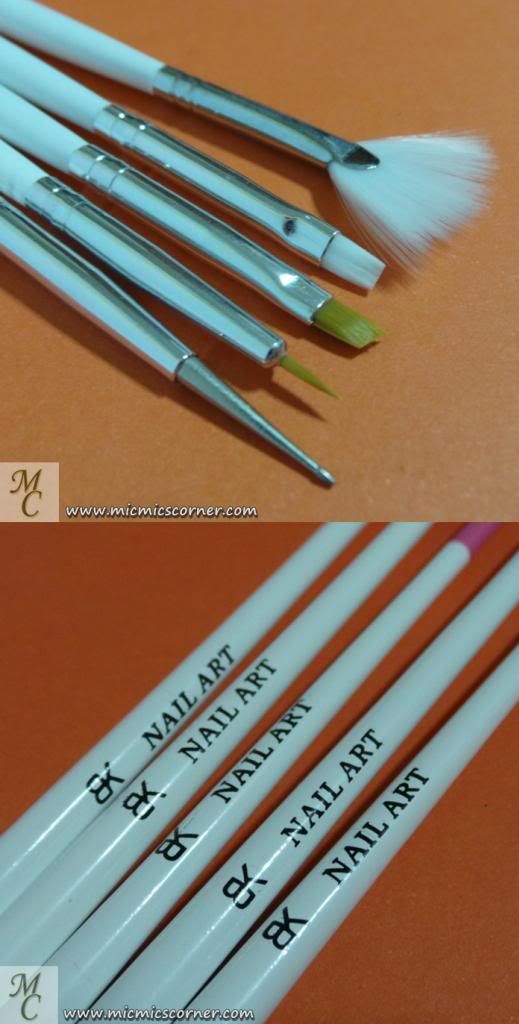 That's my quick haul post for you guys. If you have nail art ideas that I can use in my future posts, let me know. Love you guys!
God bless! ^_^