Sorry, I wasn't able to post my 3rd installment for 
Summer NOTD
. I went out yesterday with my family and I was able to get back home at around 11 pm already. Although I was able to still browse the internet, I didn't try blogging anymore. My head hurt really bad yesterday and I just can't function well. This is actually starting to be a part of my routine. Guess I am not as healthy as before, huh. :(Anyways, theme for today's NOTD post is
Flower
. Summer, of course, reminds me of floral dresses, bags and shoes. I think it will be forever included in summer fashion. One color that popped out of my mind is pink, hot pink to be specific. Pastels are nice but I want something bright for summer so I chose this nail polish from
Chic
which is
Raspberry Pink
.
As stated on the bottle, this is from their Knockout Collection. It screams hotness, in a good way, methinks. You're definitely giving everyone a knockout punch when you have this on your nails.
Ingredients:
Price:
To make it look more wearable, at least for my semi-dark hands, I placed this glittered nail polish, The Big Bang,  from Bobbie at the tips of my nails. I am super in love with this because you get a good amount of glitters with just one swipe. Also, these are multi-colored glitters and that gives a colorful detail on to my nails. Flowers of different colors? Why not?!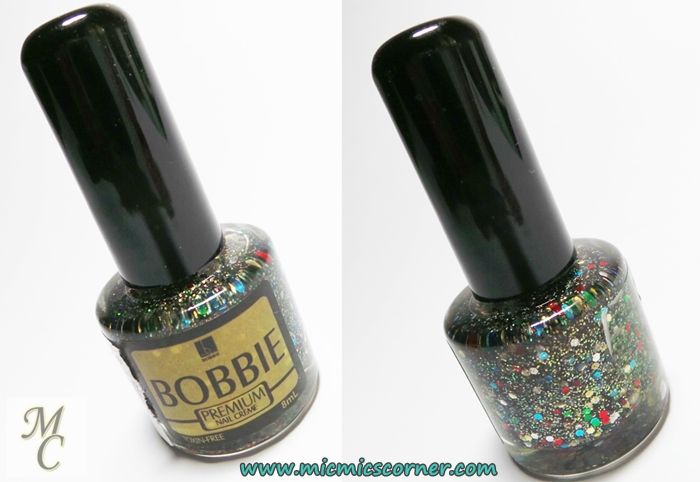 This will look good if paired with simple summer outfits. Let your nails do the talking.
God bless, everyone! ^_^