Yay! My second post for the series Summer 2013 NOTD. I paint my nails every Sunday morning and upload the photos here on my blog on a Monday for this series. Aside from showing you my cheap nail polish finds that would be perfect to use this time of the year, I am also enjoying the outdoor pictorials. It's only now that I realized that I can be that creative. White background is nice and clean, but can become boring if used too much. Do you agree? I hope so. :P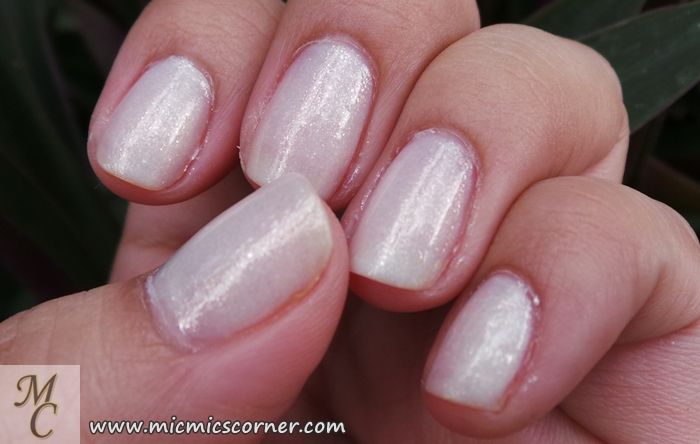 My first post for this series is all about how I was reminded of fruits during Summer season (read it here). Now, it will be about white sand. Who doesn't like fine, white sand every time you pay beach a visit? Actually, there are times that we go to the beach mainly because of it's sand, it CRYSTAL WHITE SAND. 
I used Caronia Nail Polish in Crystal. This isn't actually my first choice. Originally, I wanted a grainy nail polish as it can give that sandy look on my nails. Unfortunately, I can't find an almost white or cream colored grainy nail polish. The closest I saw is in silver and I didn't like it. Then I saw this, and decided that this will be perfect. Oh how I want to go to the beach now!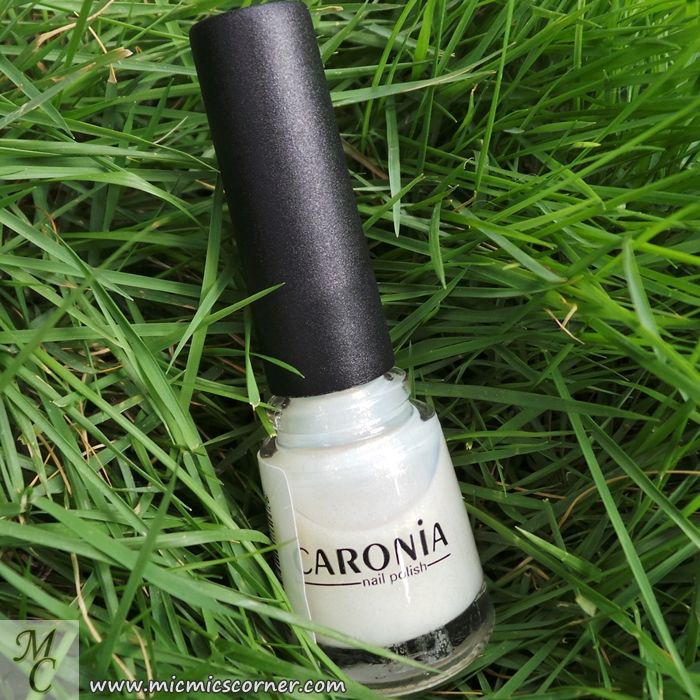 A closer look, you will see tiny flecks of gold in pearl frosted nail polish. Just what I imagined a good beach sand should be. Not too white but looks clean enough and sparkles in my eyes.This one's a bit sheer though. I had to apply 3 coats to achieve this opacity. But, given the cheap price of Php34.75, I don't mind it's sheer finish.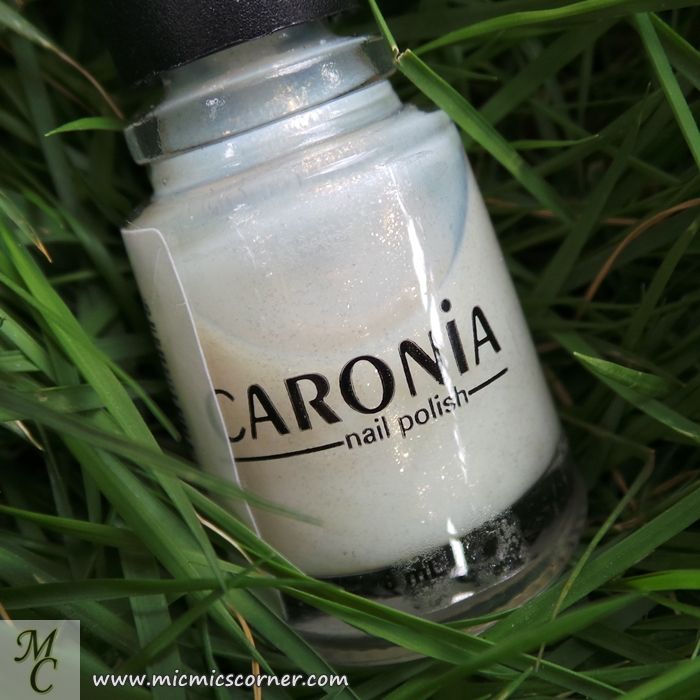 Ingredients and some reminders:
Instead of using colored nail polish for summer (just like what others do), why not sport this color on your nails? I bet, this will look perfect when combined with your floral dress and colorful sandals/step ons. This is actually the farthest I can go to enjoy the white sand beach. I don't have much time now, poor me. Well, at least, I have my nails for me to look at. Then, I can go and imagine myself sun bathing. :P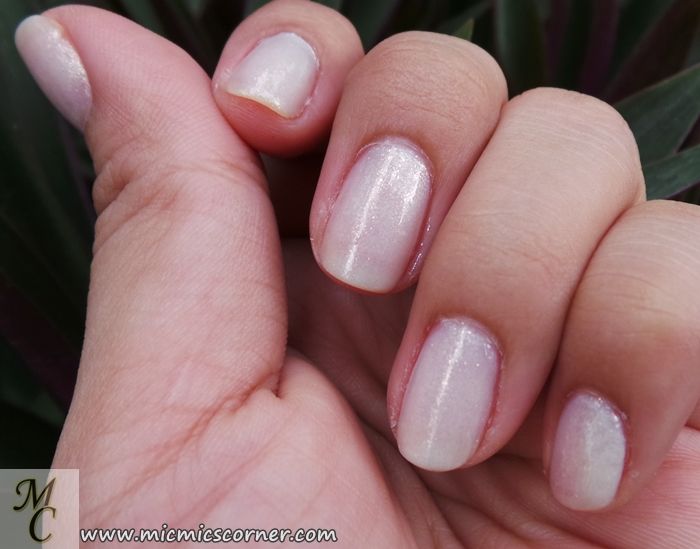 I hope you like this post!
God bless!