It feels so good to finally have a new product review after a week of being away from the cyber world. I'll still be busy though. But, for sure, I'll still blog once in a while.
I will now share my thoughts on Etude House Eye's Cream and the one I am using is Vanilla Moist.
PRODUCT INFORMATION:
It contains moisturizing ingredients, smooth the delicate skin surrounding your eyes and a 2-in-1 wrinkle free and under-eye circle free.
6.5 g
Php 428
Credits to Etude House Ph website.
Purchase at: At any Etude House outlets nationwide.
Ingredients and other product details:
I really love how the product is presented. It's cute and very creative. Upon opening, you will be surprised with the ice cream look of the product. Oh so yummy looking!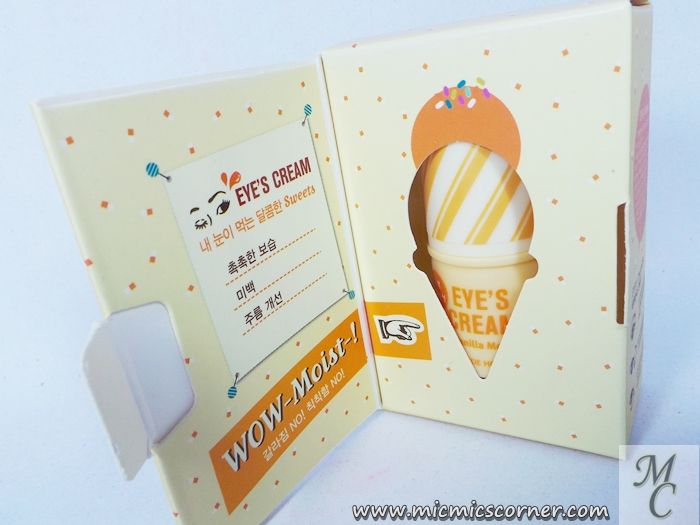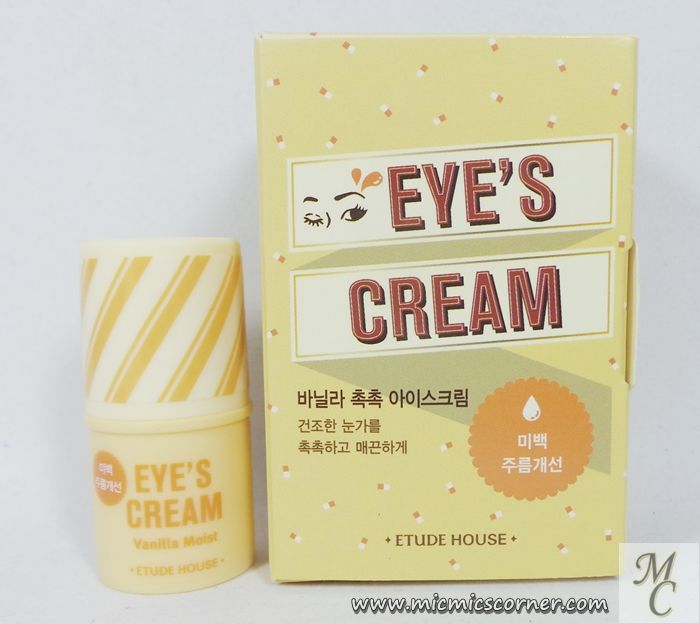 I think this is the manufacturing date stamped at the bottom part of the product. I wasn't able to see any expiry date on the box and the product itself.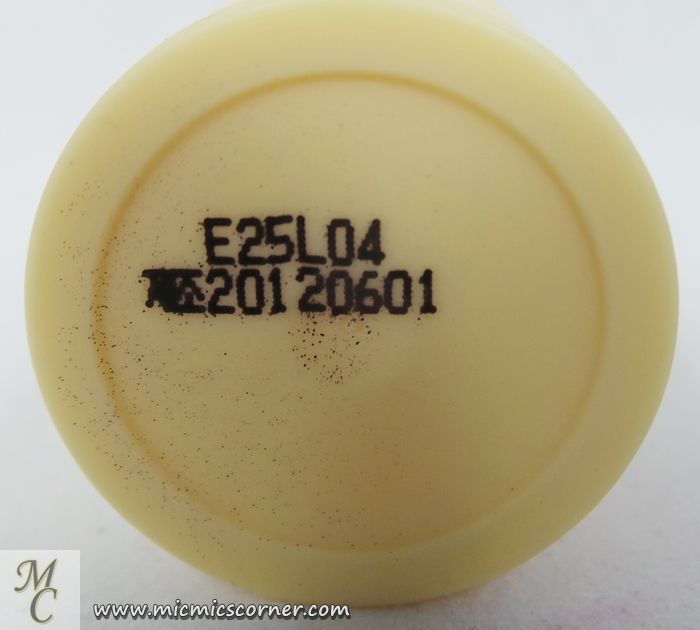 The eye cream is housed in a lipstick like packaging except that this one is bigger. What I love is that it has a protective cap that prevents dirt from touching the product itself. Also, it is really sturdy that rotating it to make the product go in and out will never be a problem.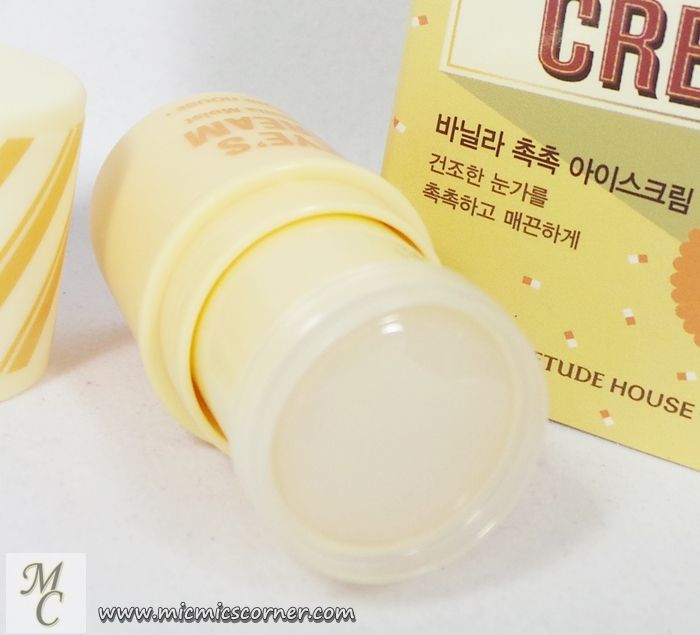 It has a nice amount of product inside which can last up to months. I still have some left after using it for more than 3 months though I am guilty of sometimes forgetting my skin care essentials. One more thing. this is not in cream form, it is in stick form but glides on smoothly when applied.
Here are my before and after photos of using the product. First photo was taken last February and the second one this May. I cannot notice any diminishing of my wrinkles but what I noticed is that it really helped moisturizing my under eyes. To me, my under eye area looked a tad bit healthier than before.
What I like:



 Packaging: cute, sturdy, travel-friendly.



Unscented.


Great when used cold because it helps me with the puffiness of m eye bags.


Really moisturizing making application of concealer really easy.


Can last up to months.


Available locally.


What I don't like:



I didn't notice any positive results on my dark under eyes and on my wrinkles.



Quite expensive.

 



Ratings:
Packaging/Appearance: 5/5
Scent: 5/5
Texture/Consistency: 4/5
Effectiveness: 3.5/5
Availability: 4/5
Affordability: 3.5/5
Overall rating: 4/5
I have learned to love this product because of its superb moisturizing properties but since it did not help much on my wrinkles, I am still contemplating if I should repurchase or not. I think I want to try the other variant.
That's it, my short review for today. See you on my next one.
God bless! ^_^
 Micmic