For today's product review, it will be about
L'oreal Paris Lucent Magique BB Skin Illuminating BB Cream
which I got when I ordered my October 2012 BDJ box. See my haul
here
. It is only this morning that I realized that I haven't posted my review about this yet. I saw the photos in my laptop and to make up, I am posting it now.
The Lucent Magique BB Cream of Loreal Paris Skin Care is the 1st skin-illuminating BB cream. It helps not just enhancing the skin, but making the glow appear it's a from-within complexion. Its BB capsules help the skin look more radiant that it perfectly blends the skin pigments. This skin-illuminating BB cream also evens the skin tone and skin texture making it look softer. (source)
Where to purchase:
L'oreal outlets nationwide/worldwide
Price:
Php 695 (for 30ml of product)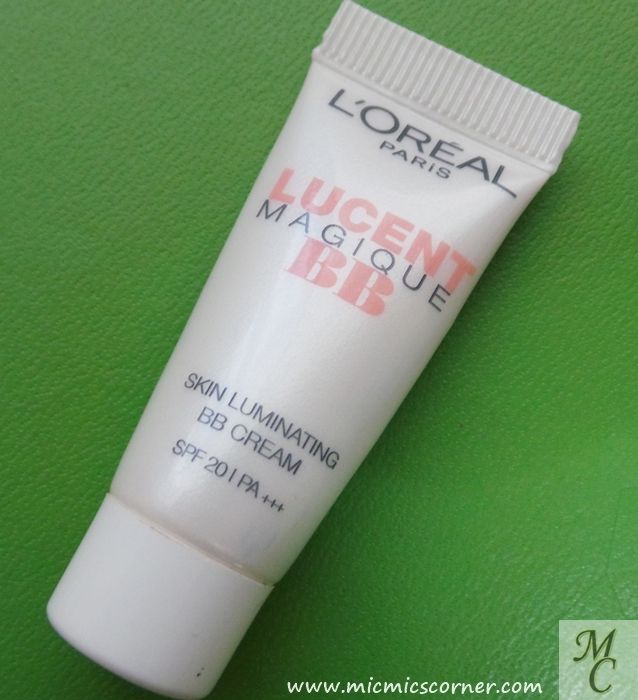 This one I have is the sample size only but I was able to use this for a couple of times. I am sorry friends as I don't have the other information like ingredients, manufacturing and expiry dates. Those were not given on the sample I received. I tried searching for the ingredients online but I can't find any.
The product is a tad bit thicker that the other bb creams I have tried and also, it appears white at first with small dots in it (that's how it appeared to me with my naked eye). Almost similar to 
Beauty Republic Dramatic BB Tinted Cream
but on the thicker side.
Magical transformation! From white to matching my skin tone. All thanks to the bb capsules (the small dots I am talking about a while ago).
Here are my before and after photos. It was able to brighten up my face and gave a slight evening out of skin tone. Coverage wise, it is quite sheer as you can still see my dark under eyes and the small blemish on the left side of my face (right side when you're facing my photo). I did not set it with powder here. The finish is matte and velvety. This is good for oily skinned individuals. If you have dry skin, this might enhance dry patches.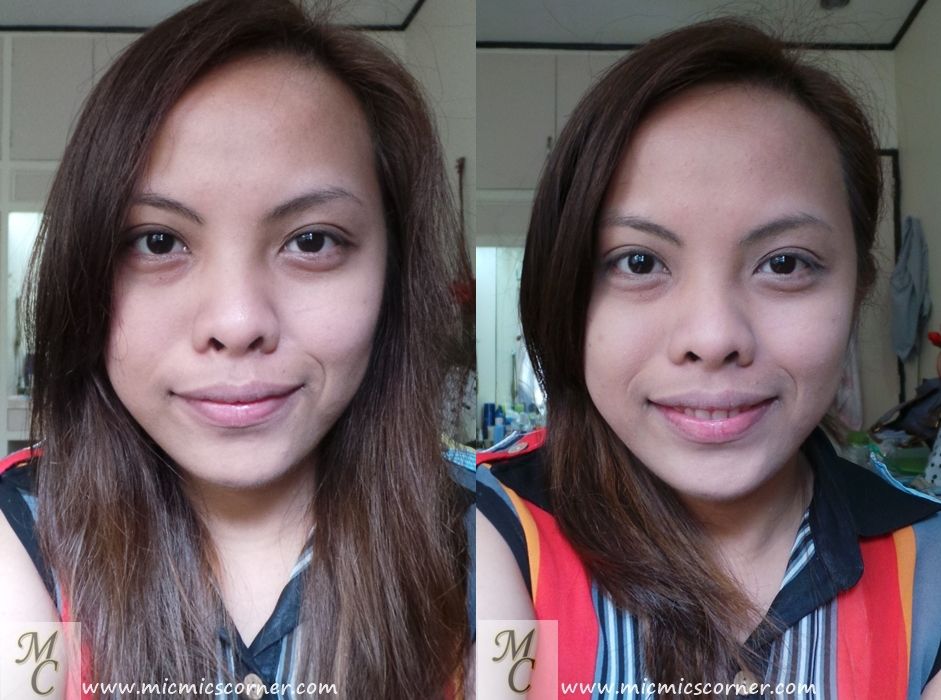 Here, I added some on the dark circles then I used my palgantong powder to set the bb cream. My dark under eyes are still peeking through but it's nothing that I cannot handle. It's not bothersome or something.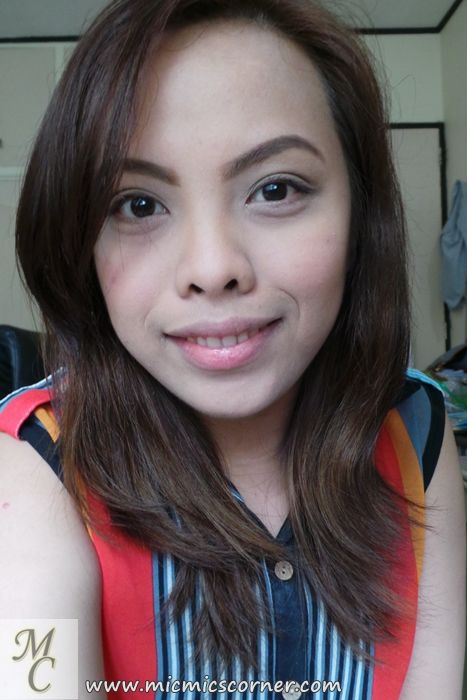 What I like:
- The quite thick consistency makes it not messy to apply.
- Unscented.
- Has SPF 20 | PA +++
- Matched my skin tone.
- Brightens up my face.
- Matte finish. Not sticky and does not make me look oily.
- Long wearing. Does not melt even on hot days. Powder touch ups might be needed.
- No breakouts were experienced.
- Locally available.
What I don't like:
- A bit hard to blend because it dries quite fast.
- It MAY produce white cast on photos since it has SPF. (I actually haven't tested this yet on flash photography. I will test it and will update this post, soon.)
- Quite pricey for a 30 ml of product but since it gives a nice finish, my pocket can submit to its price. :)
Ratings: (based on the sample ONLY)
Packaging/Appearance: 4/5
Scent: 5/5
Texture/Consistency: 4/5
Effectiveness: 4/5
Availability: 5/5
Affordability: 3.5/5
Overall rating: 4.25/5
I love 
L'oreal Paris Lucent Magique BB Skin Illuminating BB Cream!
  I receive a lot of compliments whenever I have this on. I have a lot of bb creams to finish but I still have this on my to buy list. I now have two favorite bb creams, this and my
Encara bb cream
.
Have you tried this bb cream? How was your experience? Share them on the comment section.
God bless! ^_^