iHi, everyone! First, let me congratulate the Miami Heat fans! I'm a San Antonio Spurs fan (just for this championship, haha) and I can say that t was really a good fight between the two teams.
Moving on, I want to tell you that I will be having a back to back review about these two products from
 iWhite Korea
. Let me start with a first impression review on their Whitening Pack which I bought few days ago. See my haul 
here
.
Product Claims
Ingredients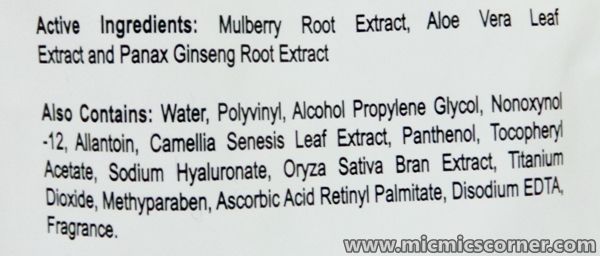 Though it has Methyparaben, I still gave this product a chance and tested it out. Hopefully, it wont give me much problems in the future.
As for the consistency, I find this very similar to a glue, really thick but a bit runny. Once applied, it will stay put even if you move around and do your stuff.
How to use the product
[caption id="" align="aligncenter" width="600"]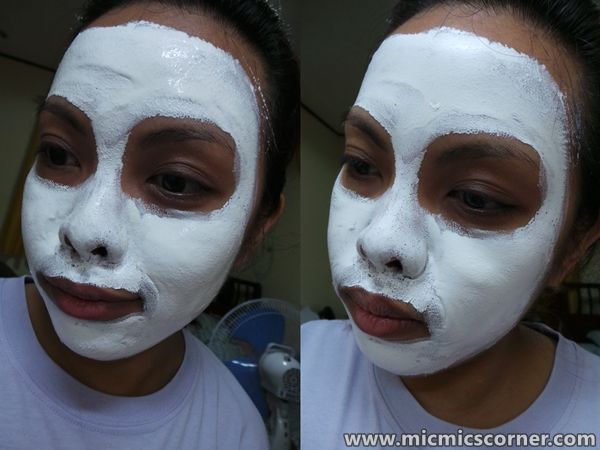 Left: Right after application
Right: After 15 minutes[/caption]
Upon application, it looks and feels gooey. Then, you will feel a cooling effect on your face. I super love that sensation. It is so relaxing and I can feel my skin being calmed. When it is starting to dry up, you will feel it tightening a bit. I guess, after is has removed all the dirt from your skin, it will help your pores to tighten. Now, I'm all set to remove this mask. :)
I peeled off the pack from my chin upwards. I felt a slight hint of pain because I went on the opposite direction of the growth of my facial hair. I want to see if it can pull my facial hairs as well. Here's what my mask looks like after it has been peeled off. Scary, right? :D
I only saw about 3 strands of my facial hair removed. Not that I'm complaining because this isn't made for that purpose. I just wanna show you, that's it.
[caption id="" align="aligncenter" width="600"]
Left: Before using the Whitening Pack
Right; After using the Whitening Pack[/caption]
The after effect is my favorite. My skin, oh so soft to touch. Have you tried using face primers? My skin felt as if I have a primer on; velvety smooth. Oil and dirt were lifted and my skin felt renewed. The redness of my pimple (right side of the face; left on the photo), is toned down a bit. Nose is less greasy and my face looked a bit brighter. Bye bye dull face. LOL! Forgive me for I didn't wash my face after removing the pack and before taking an after photo. You can still see traces of the pack on my forehead.
Sorry for the blurry photo but I just want to show you that I also love that this product, though I got the sachet/sample size only, has a manufacturing and expiry dates printed at the back. Super thumbs up for that. I think every beauty product should have that. We, consumers, deserve to know if what we're getting is about to expire or not. (A message to all brands out there. *wink*)
What I love:



One sachet per use in enough for my face. I think I will repurchase but I will get sachets to have more control and to avoid spillage.



Manufacturing and expiry dates, ingredients and instructions on how to use were provided (even on sachets).


Smells amazing. Similar to their Aqua Moisturizing Cream. See review here.


When I had this on, I can still move freely.


Felt cooling sensation and a bit of tightening on my face.


My skin felt super soft, smoother and brighter in one use.


Did not experience irritations after ONE try.


Locally available.


Affordable at Php 22 per 8g sachet and Php 99 per 95g squeezable tube.


What I don't like:



Can be a bit messy to apply because of its sticky consistency.



A bit painful to remove. Bearable though.


Ratings:


Packaging: 5/5 (for both sachet and tube because both are easy to use)


Scent: 5/5


Texture/Consistency: 4/5


Effectiveness: 4/5


Availability: 5/5


Affordability: 5/5


Overall rating:
 4.6/5
I love how this made my skin free from dirt and oil after one use. Also, the smoothness it gave my skin is exceptional. I will definitely include this in my skin care routine.
God bless and have a nice Saturday ahead! :)
Micmic