Hello, everyone! I want to show you quickly the nail polish that I have been using for the past days. I saw this at Max Factor's counter and was intrigued by its name so I tried it. I will do a separate review for this.
It's from the
Glossfinity line of Max Factor
. It claims to have a glossy finish even without clear top coat that would last up to seven days. We'll see. ;P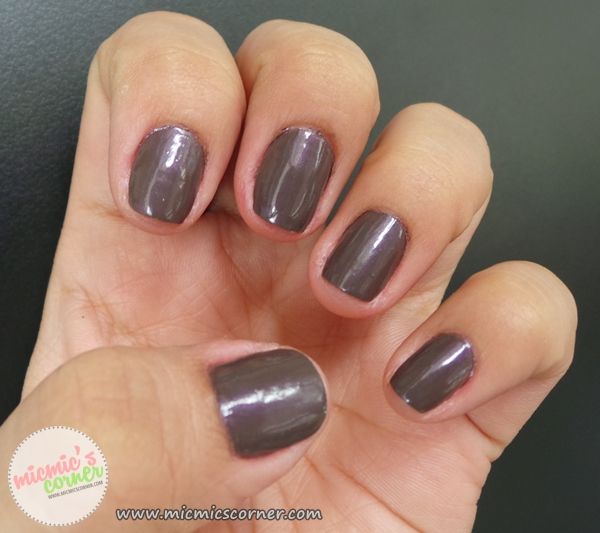 The shade I chose is
Noisette
and it appears gray but it has a bit of purple tone to it. Great for any skin tone plus it makes my hands look fairer in an instant.
That's it, my short NOTD post. God bless! ^_^
Micmic