Hi. It's past 12 midnight here in the Philippines and I am really sleepy already. Well, just want to put this up on my blog before I lay on my bed and see dreamland.
In the past month, I hoped to be able to do some outfit posts here on my blog. But since I am a no fashion geek and also, I am fat (with a waistline of 30+), I had a hard time pulling off an outfit and having a decent photo. Until yesterday, I went shopping alone. While I was fitting some clothes, I decided to take a shot of the outfit I wore to church. Nothing fancy, just simple laid back outfit. I paired it with a pair of high wedge sandals and some arm candies.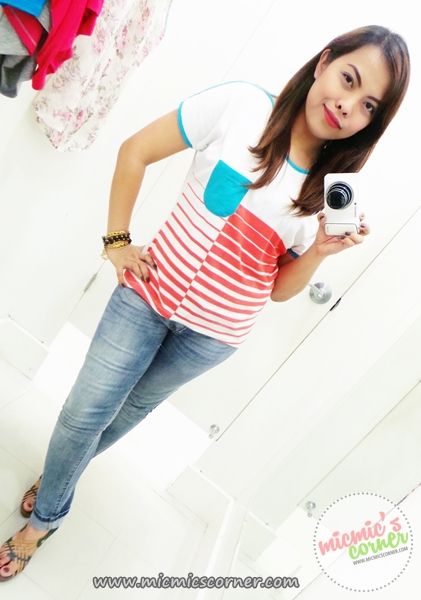 I really love the photo above. I look so thin. Gotta love department stores' dressing rooms.
[caption id="" align="aligncenter" width="600"]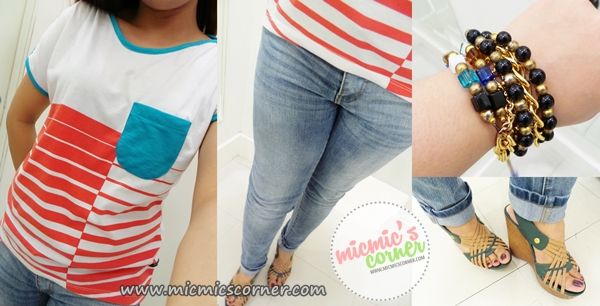 Top - FreegoBottom - Next JeansArm Candies - Mythical Beads (in Instagram)Wedge - Payless
[/caption]
I know I am not really a fashion blogger. Just want to share some as long as I can. I hope to post more styles for my outfits in the future.
God bless! ^_^