Hello friends. Whew, it seemed like forever since I last posted here on my blog. I missed you guys!
I will be reviewing
Snoe Parallel Pigments CC Cream in Honey
. This was actually requested few weeks ago in my
Facebook page
. If you want any product review, just inform me through comments or message. I still can't believe that some of you are requesting me to review a certain product but I am happy because I can see that there are people who really appreciate my blog.
Snoe Parallel Pigments CC CreamColor Correction Complexion CreamBanana. Guava. Acai BerryParallel Pigments CC Cream was developed to retain all the skincare benefits of BB cream with added nourishing ingredients and the additional aim to provide more effective color correction.

(

Source

)

Available in 4 Color Correcting shadesGrass- cover red blemishes and blotchy skinLavender- will brighten sallow skin Wheat- gives a subtle glow to dull skin and will boost radiance Honey- cover bluish under-eye circles, bruises, facial veins & birth marks Price: Php 399 (source)Where to purchase: Check and askhere.
The packaging is simple but I love the glass look of the cap/handle of the brush. To me, it looks classy.
The applicator is actually one of my favorites because it picks up quite a good amount of product and it feels really smooth on the skin.
The particular shade I purchased is
Honey
mainly because I have slightly dark under eyes and some facial veins. I just thought it's the best shade for me to test.
Swatch: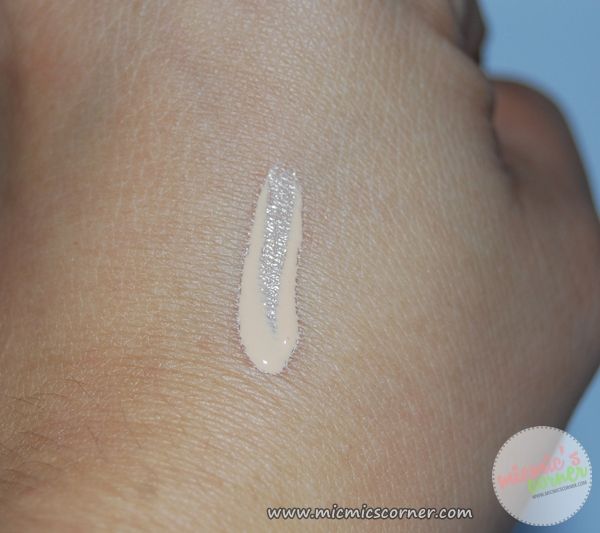 This is how I use the CC Cream. I apply it all over my face then blend it with my fingers. In that way, the product gets warmed by my finger pads and is spread evenly.
Before and After photos:
[caption id="" align="aligncenter" width="434"]
Left: bare face
Right: after using the
Snoe Parallel Pigments CC cream in Honey
[/caption]
[caption id="" align="aligncenter" width="600"]
Left: bare face
Right: after using the
Snoe Parallel Pigments CC cream in Honey
[/caption]
What I like:



Simple packaging. I like the glass-like cap attached to the applicator.




The applicator isn't flimsy.




It has a slight, pleasing scent.




Easy to spread and even out on the face.




I am impressed with how it corrected the imperfections on my face. Instant flawless skin.



It does not only cover imperfections, it also contains ingredients wherein my skin can benefit from.



No breakouts or irritations were observed.




Locally available.



What I don't like:



I wasn't able to find expiry date. 



I'd rather have this in a squeezable tube for hygienic purposes.


Lasting power is just average (3-4 hours on my oily T-zone).


Only available on all Snoe outlets/kiosks.


Quite pricey for a local product but since it's effective, I can deal with the price.


Ratings:
Packaging/Appearance: 4/5
Scent: 5/5
Texture/Consistency: 5/5
Coverage: 4/5
Lasting power: 4/5
Availability: 4/5
Affordability: 4/5
Overall rating: 4.3/5
I am satisfied with this product. I am thinking of repurchasing (other shades, if needed). You ladies should try this out. It's worth every cent.
I will now leave you with a photo of me wearing this then set with
Ben Nye Neutral Set Colorless Face Powder
. Mind you, I did not use any bb cream, foundation or other concealers underneath or on top of it. Love the almost flawless effect.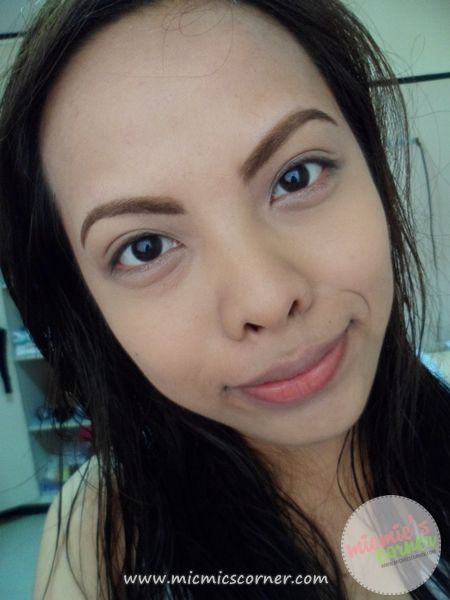 That's it! God bless, everyone!
Micmic