Hi. I was supposed to post my next review for the brand iWhite Korea but I saw this in my draft area in my laptop so I decided to post this review first since some of my photos got corrupted. Boo me! :(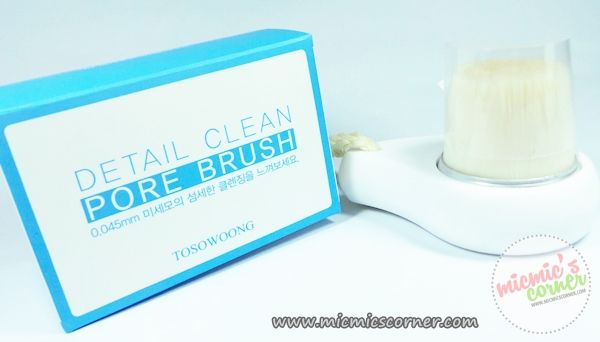 For today's review, it will be about
Tosowoong Detail Clean Pore Brush
which was sent to me by
Wishtrend
for review purposes.
Product information:
Miracle of Deep Cleansing by fine brush!
About 31 thousand bristles compact, it helps you to remove the dirt of your skin completely.

Brand : TOSOWOONG
Clean Pore Brush
Made in Korea
Price: USD 25.00
The handle looks and feels sturdy. It allows me to attain a nice grip with its slightly curved shape.
The bristles are indeed compact. It's like you almost can't see spaces in between.
Though really dense, this one has really soft bristles thus less irritations when used.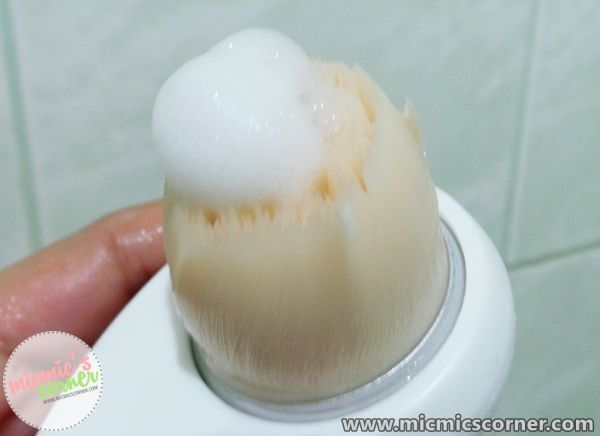 I normally use this with my foam cleanser because that is easier to spread.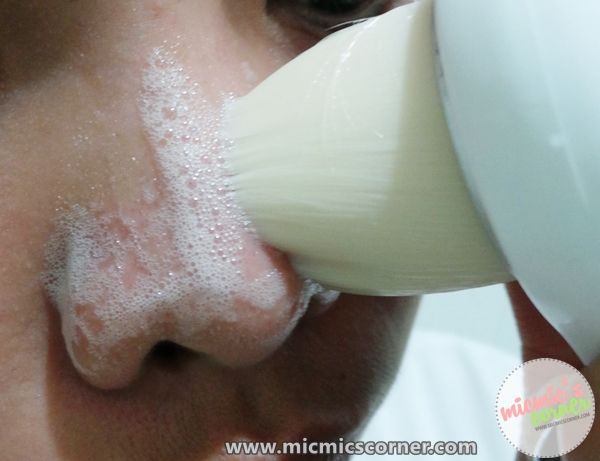 Yeah! The product in action! I love how soft it feels whenever I use it.
[caption id="" align="aligncenter" width="600"]
Left: prior to using the brush
Right: after 1 week of usage[/caption]
Here's a before and after photo. My skin got clearer and lesser in oil. After a week, pores were less bmpy and my skin didn't develop massive pimple attack during the time I am using this. Though I still had some redness, with the help of the brush, it didn't develop into pimples.
What I like:



Simple and clean looking item.


Bristles are really soft and dense.


Really handy.


It helps me get rid of sebum and dirt.


It did not irritate my skin.


Left my skin feeling smooth after every use.


Easy to clean.


What I don't like:


Takes time to dry.


It can trap dust that's why it needs to be stored in a small container.


No English translation written on the box.


Not available locally.


A bit pricey for a brush for the pores.


Ratings:



Packaging: 4/5


Effectiveness: 4/5


Availability: 3/5


Affordability: 2.5/5


Overall Rating:
3.4/5
I've learned to love this brush. I kinda like depend on this for added cleansing of the face after a whole day of wearing makeup. Although beneficial, packaging and appearance can still be improved. Also, the price is a bit steep for a single cleansing brush. Nonetheless, this brush will stay longer as my buddy, together with my foam cleanser and other stuff, in my skin care routine.
Check out Wishtrend's pages:
Shop
Micmic
Disclaimer: Item was provided by the company for review purposes. All reviews were based on my personal experience with the product.