Whew! I slept for more than 6 hours. Sorry for the delay again, my dear friends. I've been busy with work and every time I get home, I always feel exhausted already to the point that my eyes shut while I try to blog. I work from 7am up to 9pm and no off for me since I work for our family business. Yes, no off. Whenever I go out with my boyfriend, I still have my work with me. Talk about multi-tasking here. Haha! Anyway, enough babbling about my personal life and let's now move on to the winners of my
2nd Anniversary Giveaway
.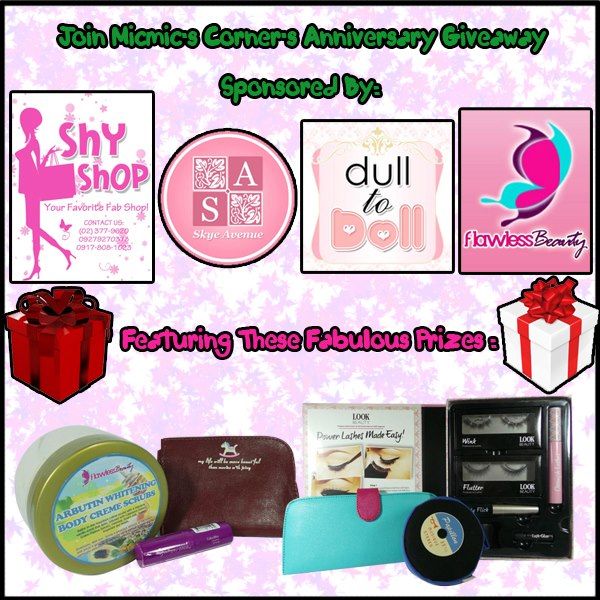 For the first prize, the winner is Em Cel Fajardo.
For the second prize, the winner is Say Yap.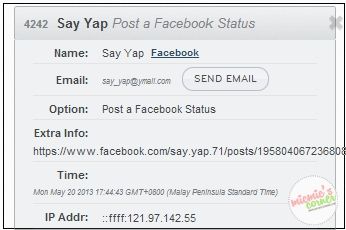 Congratulations to the winners. Kindly email me your complete name, address and contact number. You will begiven 48 hours (after this post is published) to contact me. Send your details to admin@micmicscorner.com.
I would also like to take this chance to thank first, my sponsors for trusting my blog and collaborating with me. You've been a big help in order for me to give back to my lovely readers. Second, of course, to my readers who are now my virtual friends. You are amazing! Next, to my family and boyfriend for their love and support. Lastly, but definitely the most important one, is to God Almighty who is blessing me with so much things and I consider this blog as such. Thank you and I hope to spend more years with all of you.
God bless! ^_^