blGood day, everyone! It's so nice to finally get on track with my blog posts. Hopefully, this will continue on the coming days (months or year, if possible). This is a kind of late post and I had these photos sitting on my camera for weeks now. Good thing I wasn't able to delete these.
Last June, we celebrated Father's day and I want to add a touch of blue on my everyday look because to me, blue symbolizes masculinity (that's just me, okay?) I was lazy to put on eye shadows and I don't wan't to be the center of attention while we celebrate Father's day. So, I opted to put a blue liner that turns black as it wings on the outer corner of my eyes.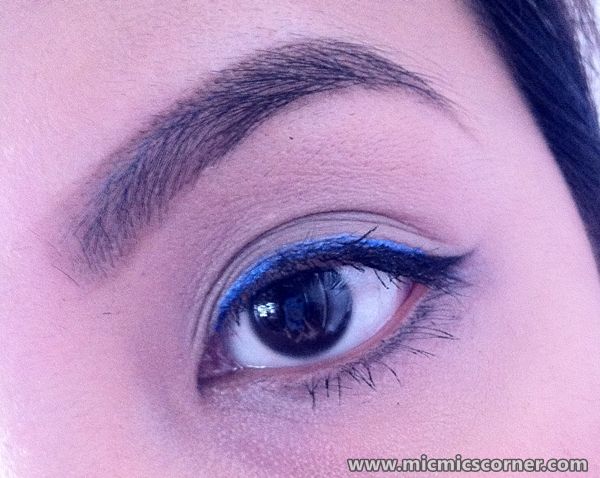 I used 
Wet n Wild Mega Liner in Indigo
and
ELF gel liner
as I wing it out. Blended the two as they meet. I did not use any eye shadows, not even a highlighter. I just want a pop of color to a minimal. Was I able to achieve that? Please let me know.
See the black liner? I chose black at the end to achieve a natural looking winged line. This way, when I open my eyes, it would look as if it's my lashes that created that effect.
Let me leave you with my selfie shot. Sorry for the very bright photo. I just want to show you how the blue liner add life to my face.
Micmic