Here's another quick hair update for everyone. I actually had these photos sitting on my laptop since last month. So this update is quite late already and I am about to post another one in the coming days.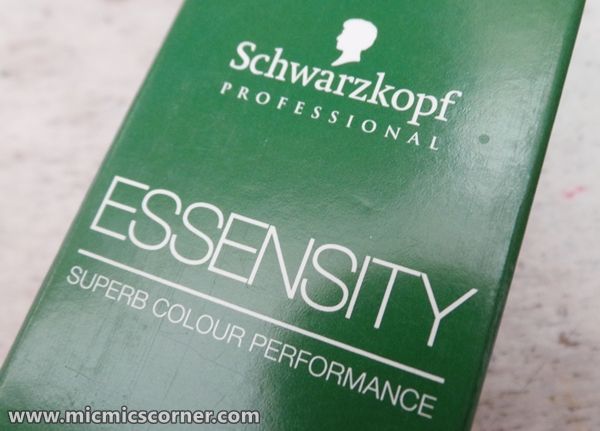 So, as usual, I decided to have my hair colored again. This time, the brand used is kinda new to me. It is the Schwarzkopf Professional. I haven't really heard of this brand before but I was told that this is best for those who have very sensitive scalp. My scalp normally gets itchy every time I color my hair so I wanted to try this out. The line for this is Essensity, I think. Please correct me if that's part of the brand name or the name of the line.
Product Claims and Content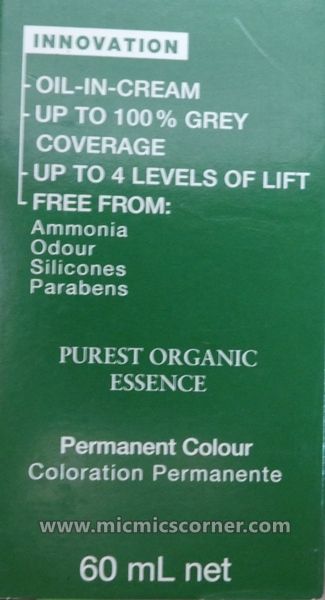 I assumed that this one will not give me any itchy feel while the process is on going because it lacks the chemicals that, I think, could irritate my skin/scalp.
Ingredients
The shade I used is Light Brown Auburn Copper which is slightly reddish brown compared to my previous hair color. I really wanted to achieve red as for my hair color but le bf won't allow me so this is the closest I can get.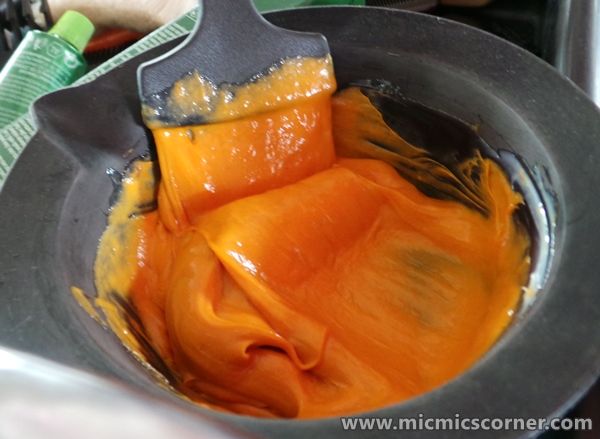 It was mixed with 8.5% oxidizing lotion and I was a bit shocked seeing orange cream being mixed. But, being a hair dye junkie for a long time now, I know that's not going to make my color orange-y. While the treatment is on going, I felt a slight tingling but not bothersome at all.
Here is the photo of my hair side by side: Before and After. I love how even the color of my hair looked after the procedure. Also, the red hint is really tamed and still, very fashionable. The shiny finish sold me. I love products that does not dry my hair because my hair is already dry to begin with. The color lasted a month only. It faded, which, again, I find normal on me. I don't know why my hair is that stubborn. So you will be seeing another hair update in the next few days.
Overall, I am pleased with the result. No irritations felt and the color achieved is superb!
To know more about the brand and their products, visit this link.
Micmic
Disclaimer: Not a sponsored post. Salon procedures and products used were paid for by blogger's own money.