WARNING: Picture heavy post. :)
Hi everyone! Here's my
Birthday Haul
for this year. It is a collection of the stuff that I've acquired for the moth of July (purchases and gifts). I call all the items included in my July haul my Birthday haul because I celebrate the whole month, haha.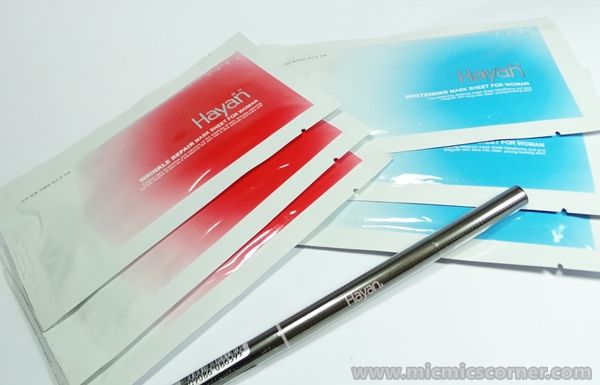 I visited
Hayan Korea
's booth in
SM Masinag
again and bought 3 pcs of
Wrinkle Repair Mask Sheet
 (Php 15 each), 3 pcs of
Whitening Mask Sheet
(Php 15 each) and a
Retractacble Brow Pencil in E19
(Php 72). These are on sale for like 75% and 40% off respectively if I remember it correctly. The prices I posted are the discounted prices already. Such a steal so head on to the nearest Hayan Korea stores near you. :)
I also purchased some items from
Sample Room
using my points. I lost track on what order number I am already with SR but sure thing though is that I always check them for new samples to try out and these two were my current finds:
Celeteque Dermoscience Brightening Multi Benefit BB Cream with SPF 15
and
Colour Collection Vitamin E Satin Lipstick in Red Wine
.
Next are my purchases from
Lazada
. I will be doing another post regarding my shopping experience with them, soon. In the meantime, let me first show you the items that I got and their prices.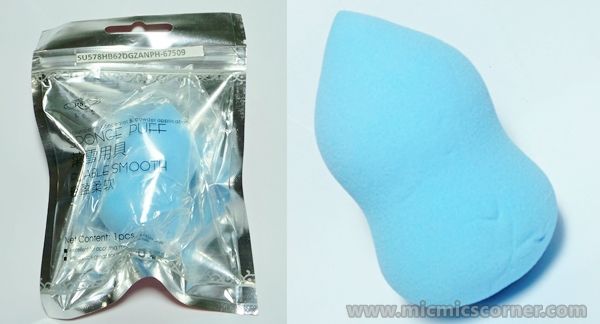 I've had a sponge like this before from different brand but I totally ruined it so I decided I wanted to get one. This one is a
Suesh Sponge Blender in Blue
(Php 495). I was able to use it for two times now and I am loving how it deposits products on my face without making it look too cakey.
I got this
Bare Naturals Emu Oil Skin Perfecting soap 135g
 (Php 159) and planning to give it to my sister since she's prone to acne and breakouts. I am hoping that this will help her with that.
[caption id="" align="aligncenter" width="600"]
Blue Lagoon, Live. Force[/caption]
[caption id="" align="aligncenter" width="600"]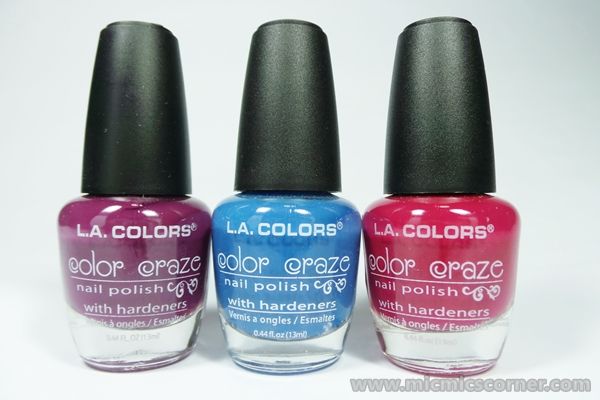 Nuclear Energy, Static Electricity, Phenomena[/caption]
I am into nail lacquers lately and I can't get enough of them. I purchased two sets of
L.A. Colors
nail polishes (Php 250 per set). Lovely colors, right?
I was able to go to
SM Mall of Asia
with my boyfriend and his mom. I shopped a little there, too.
First stop,
Essence
booth in the department store while waiting for le bf and mom. I bought a nail polish
Colour & Go in Absolutely Blue
(Php 99) which is a cute baby blue color. Hopefully, it will not make my hands look darker. I am not an eyeliner type of girl but I wanted to explore more on makeup and so I caved in a bought
Liquid Eyeliner in Black in Waterproof
version (Php 149). Last pieces a got from Essence are two
Lip Liners in Red Blush and Satin Mauve
(Php 79 each).
[caption id="" align="aligncenter" width="600"]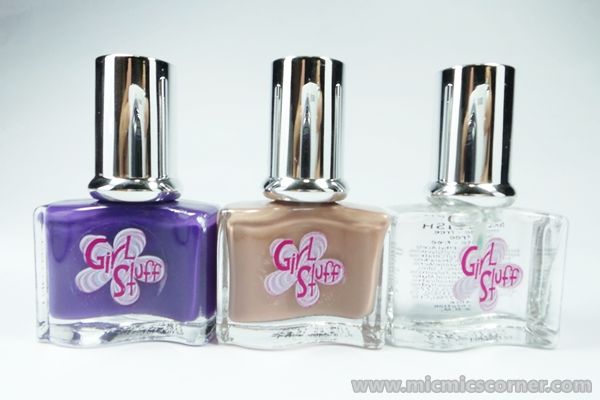 Indigo, Macchiato, Clear top coat[/caption]
His mom left us a gave a chance for me to shop a little bit more. And then I saw
Girl Stuff
, finally. I've seen a ton of NOTD posts featuring this brand and I am just so excited when I saw their store. I bought their regular nail polish in
Indigo, Macchiato and Clear
(Php 100 each).
Since my aunt is an Avon dealer (Is that what you call them?), I bought a powder and a brassiere (not shown here). I got myself
Ideal Oil Control Pressed Powder with SPF 17
in Natura
l which was on sale for Php 199 (original price is Php 250).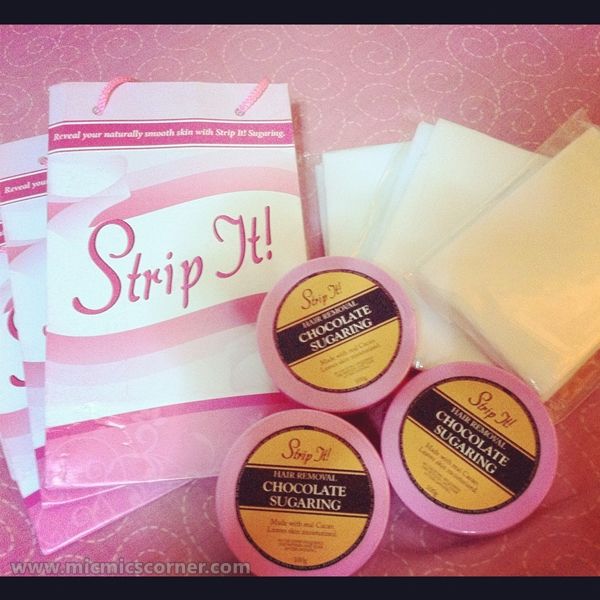 Ms. Arlette of
Strip It
gave me a small tub of their
Chocolate Sugaring
for me to try out and two more to give away. See my review and giveaway
here
.
Here's what my brother and his wife gave me for my birthday,
Max Factor's Lipfinity in Vivacious
.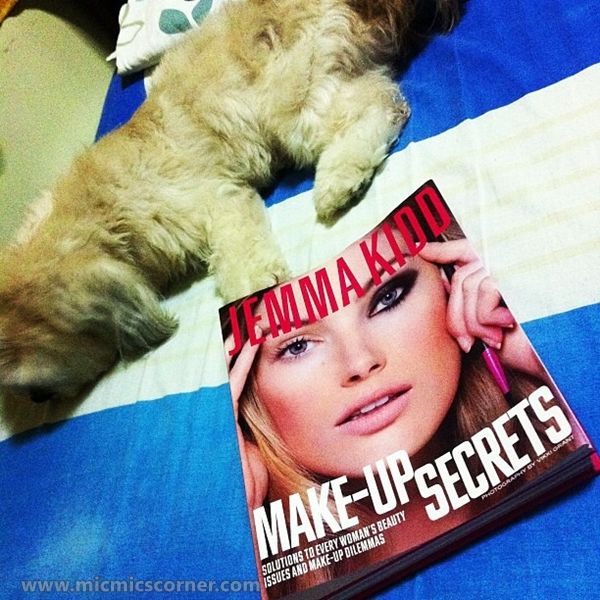 Of course, le bf won't forget my birthday. He bought me this
Jemma Kidd Make-up Secrets
book.
Here are some random purchases both under 100 pesos. I forgot the exact prices.
[caption id="" align="aligncenter" width="600"]
Maybelline Baby Lips Pink Glow[/caption]
[caption id="" align="aligncenter" width="600"]
Bobbie Kaleidoscope Polish in Fuchsia Pink[/caption]
I also have my boxes from
Wishtrend
and
Glamourbox
. Unboxing posts will be posted, soon.
Last but not the least, my gifts for myself.
[caption id="" align="aligncenter" width="600"]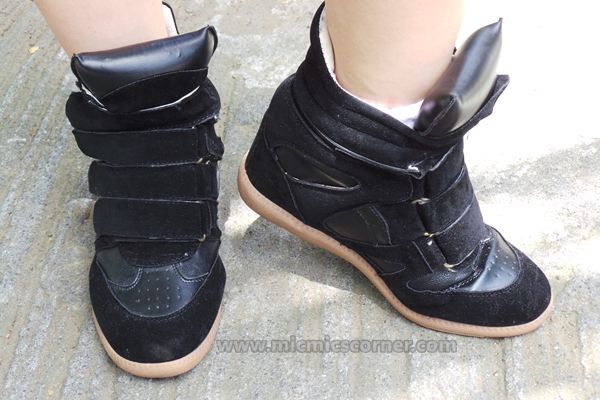 My lemming for a long time, a black sneaker wedge (code is Shadow) from Luxury Mall (Php 2500).[/caption]
[caption id="" align="aligncenter" width="600"]
A pair of flat sandals from Charles and Keith (Php 1599).[/caption]
Both are quite pricey but for the comfort it gives, I don't mind. They look fashionable as well.
My parents gave me some gym outfits from Nike but I was a lazy bum to take photos. But they are comfy and makes me wanna work harder to achieve a leaner, cellulite free body. :D
Whew, that was a lot! This is not to brag or anything. I just want to share with you some nice finds in the market today. I will post reviews, NOTDs and OOTDs using these, soon. Now, I need to restrain myself again from buying unnecessary stuff.
I hope you enjoyed reading this and see you on my next one. God bless!
Micmic