Since this is the talk of the town right now, I decided to make use of it. Instead of doing a makeup look that is inspired by the minions, I opted to apply it on my nails.
I would like to apologize because I wasn't able to capture the products I used but basically I used Orly, China Glaze, Caronia, San San and LA Colors nail polishes.
My sister and I went to the cinema last Saturday and watched the movie. It was really entertaining as I find everyone laughing. It's really fun to hear kids laughing. To me, they're genuine. True enough, the movie is really funny. Though nothing really bored me, I fell asleep while watching not because the movie sucks but because I lack sleep the past days. Yes, I missed some parts. Good thing I have my nails painted with the faces of the minions with me.
This is my right hand . I had a hard time painting this because I am a right handed person. Sorry for the mess I made.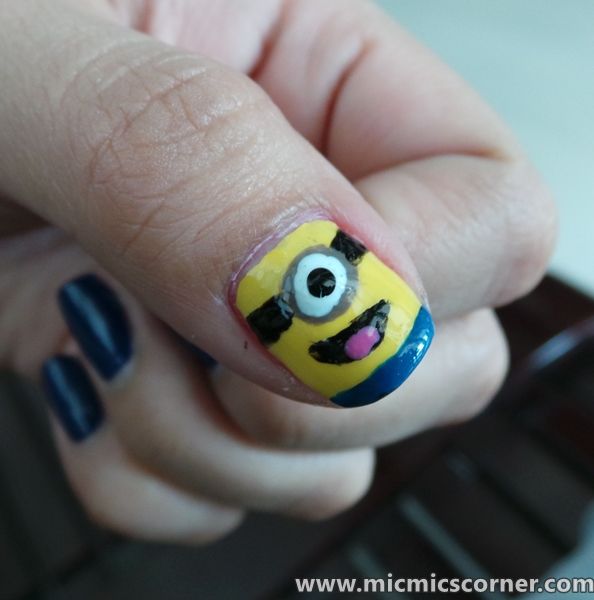 As for my left hand, I think I did well. This is actually my favorite. I don't know much about minions or the movie itself but I just love how I was able to paint my nail art freehand.
What's your NOTD for today? I have few more NOTDs to post so watch out for that in the coming days.
Micmic