Since day one I received my
Colour Collection Vitamin E Lipstick in Red Wine
, I told myself that I will create a look featuring it. It is my current favorite red lipstick. See my
review
here to know why. So, few days ago, I filmed this look and I am pretty satisfied with the result.
Forgive my being so vain in this photo. 
Umaarter lang ang peg. 
I love how this look matches my nail polish. Post about the nail polish, soon.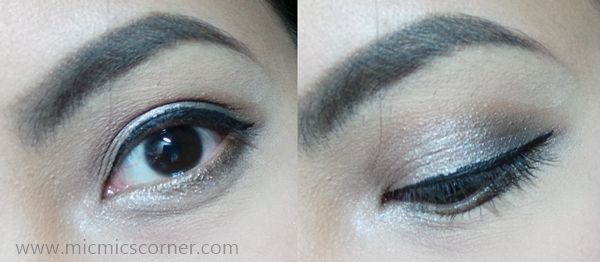 Again, I used neutral colors for my eyes. I will never get tired of these colors. Besides, I am already using a red lipstick and I don't want to look like a clown so neutrals are the safest choice. Urban Decay
Naked Palette
is really pigmented and lasts really long, hence, my all time favorite palette.
Look, this lipstick is so nice on the lips. Super moisturizing and it creates a nice satin finish but has a very good staying power. I hope to have more shades of this particular variant from Colour Collection.
[caption id="" align="aligncenter" width="600"]
Products Used:
Revlon Colorstay Whipped Foundation in Buff
Avon Ideal Oil Control Pressed Powder in Natural
Hayan Retractable Eyebrow Pencil in Dark Brown
In2it Waterprood Brow Powder
Urban Decay Primer Potion
Urban Decay Naked Palette
FS Cosmetics 2 Way Cake in Rajah
Beauty UK Blusher in Candy Pink
Colour Collection Vitamin E Lipstick in Red Wine (satin)
[/caption]
I hope I was able to give justice to the products I used. Seriously, they are really great but I just need to practice more to achieve better looks in the future.
Have a happy long weekend, everyone! Stay safe and God bless! :)
Micmic