Here's a quick post for tonight. Last July 21st, day before my birthday, I decided to have my hair colored again. This time, I'm going back to dark hair. A bit hesitant at first but thanks to my boyfriend for convincing me. He's actually my beauty adviser. Hahaha!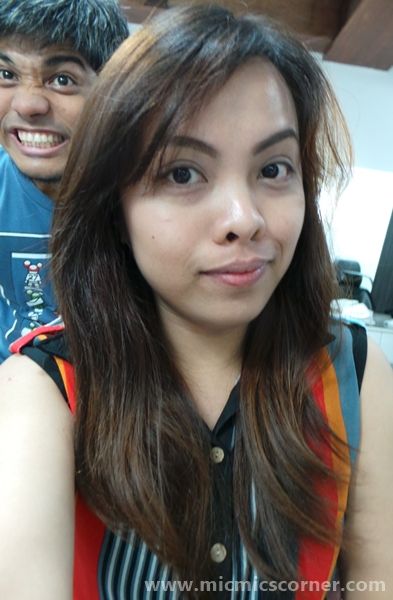 Here's a before photo on what my hair looks like before the procedure. It's supposed to be reddish after my
last hair color
but, as usual, the color has been washed out. I love it though. LIke my hair is changing it's color from time to time. :D (Le bf is at the back goofing around and photobombing me).
I used 
L'oreal's Majirel
 this time. The shade I chose is 
Golden Brown
. It looked dark on the palette so I chose it. I've heard a lot of good feedback about this line from L'oreal so it's about time I use it.
Here's a
before
and
after
photo of my hair. Nothing special, right? It just turned my hair darker and evened out the shade.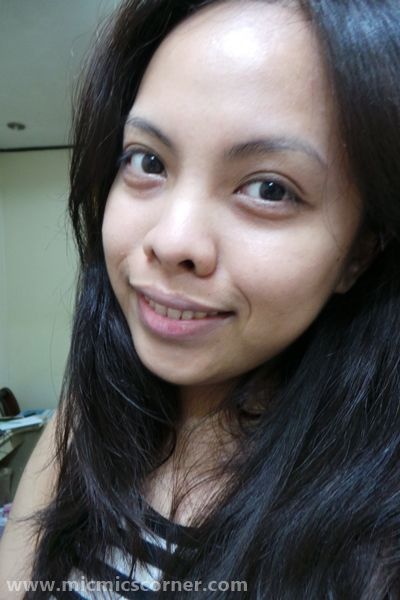 For the first few days, it looked really dark; close to being black. I love it but it kinda made me feel uneasy at first. I've gotten used to having light colored hair for the past years and going dark took me out of my comfort zone. One thing made me like it is the fact that I look a bit formal (not that I am loud and informal at times but I think you know what I mean).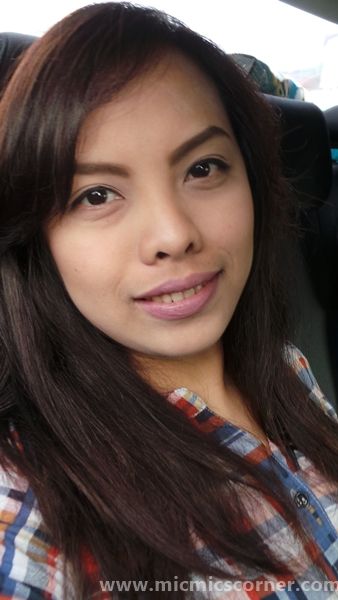 After a week, it started getting a bit lighter. And after few weeks, here's what my hair looks now. Oh how I love its current color. So natural but still has some hint of color. Hello, Golden Brown! Finally, we meet. I think I won't be getting my hair colored for the next few months. I am so fascinated with my new color and I think it would take time for me to get fed up with it. :P
What's your current hair color? Share them below. Let's talk. :)
Micmic