Who doesn't want a slimmer looking face? A perfectly contoured cheeks and nose bridge? I guess, no one. As for me, I want my cheeks to be perfectly defined as I have round face and my nose bridge lined delicately to make it look taller and slimmer.
Last year, I did a review on the
FS Cosmetics Two-Way Cake in Orleans
and it took me awhile to do this follow up review for the other shade,
Rajah
. I had these photos sitting on my laptop for such a long time now. It's now or never, haha! A lot of Youtube gurus and beauty bloggers have already raved about this so I guess this review is going to be short only. Just a reminder, I don't use this as my powder foundation but I use this as a contour powder because this shade is a tad too dark for me.
Product Information:
Packaging:
It is housed in a sleek, matte, black compact that is really sturdy but quite bulky. The FS logo you can see on top. One thing I don't like about the packaging is that it gets dirty easily. Nothing wiping with wet wipes can't handle.
At the bottom part, you will see small holes and I think this lets the sponge (if used with water) to get dry quickly. You will also seethe information written on the box here on the bottom part
It has 2 compartments: 1) pressed powder foundation, 2) sponge. I like that they separated the two because there are times that a powder brush or in my case, contour brush will be used more often. A mirror is also placed below the cover.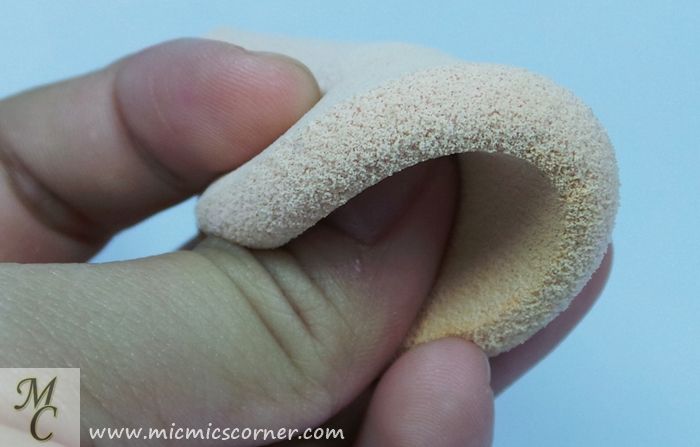 The sponge is soft and sturdy but feels a bit rubbery, in my opinion. Still useful for full face application though I use a brush for easier control.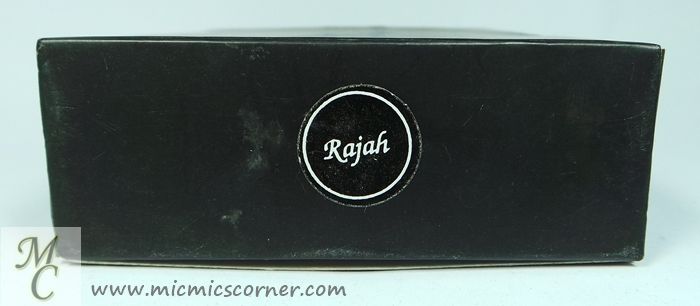 Again, the shade I am reviewing is
Rajah
, a shade that I find suitable for contouring my cheeks and my nose bridge as well as the crease of my lids.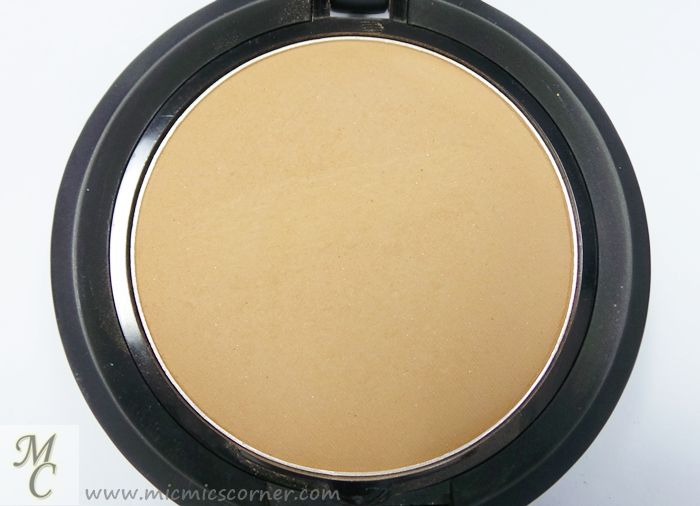 It's a matte brown shade that makes contouring look natural. I tend to go for matte ones vs the shimmery ones because I like my cheeks to appear slimmer without overdoing it. Also, shimmers make my skin look a bit oily. This is the contour powder I used for my 
Classic Nighttime Look.
Swatch:
What I like: 


Nice, sleek packaging with mirror and decent sponge.


Powder is super fine, not scratchy.


Can be used wet or dry.


Great pigmentation. A little goes a long way and I haven't hit the pan yet.


Can be used as a powder foundation for the whole face if you are on the morena side or as a contour powder.


Wide range of shade selection. - Silk, Satin, Duchess, Organza, Chino, Orleans, Rajah.


Lasting power is pretty decent (up to four tofive hours as a contour powder).


Available in leading department stores and Watsons outlets.


Affordable for a 15g product. Php 399


What I don't like:



Quite bulky packaging.


The product is a bit powdery.


Has a slight orange hint to it so I suggest to use it sparingly or else you will look like an oompa loompa.


There are times that this particular shade is not available.


Though I find it affordable, there are still other products that can function as a contour at a lower cost.


Ratings:



Packaging: 4.5/5



Texture: 4/5


Scent: 2.5/5


Effectiveness: 4/5


Availability: 4/5


Affordability: 4/5


Overall Rating: 3.8/5
If you will compare it to my review on the shade
Orleans
, you will see that the ratings are different. Well, I had to consider other factors and identify them one by one this time. This is my current contour powder and it will be for a longer period of time simply because it does the job. I can take the scent because after some time, it goes off. I also don't mind touching up if I had to wear make up for more than 5 hours. Overall, despite the cons, I still love this product and I have yet to find a better contouring powder than this.
Micmic