Hi there, ladies! I was actually filming a video for my
Youtube channel
but my camera died. I am annoyed because I am almost done with that. Now, I am currently charging my camera so while waiting, I will do a quick blog post sharing the items that I received from
Wishtrend
for product reviews.
It arrived on my birthday. I was really happy when I received this box. I opened it right away. :)
The first product I got is the
Rojukiss Natural Aqua Celtic Cream
(USD 20.00) - Light, but Strong Hydration !
Freshly-Moisturizing aqua cream for Oily / Dry skin
The next one is
Skinmiso T-Zone Serum
(USD 34.99) - T-Zone Serum Makes your skin to be soft and silky.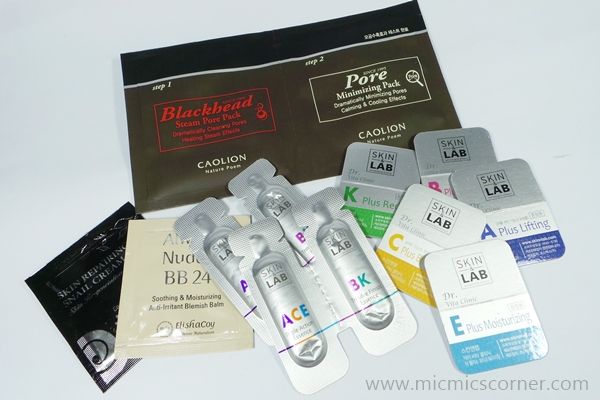 And some samples in sachets from different brands that I am also excited to try out.
I will post reviews on these items, soon. I just have a ton of skin care products up in line for me to try out. But still, I am happy because my skin is up for lots of treats. :)
Micmic
Disclaimer: All items are provided by
Wishtrend
for review purposes. I was not paid to do this post.