So after almost a month of not using any nail polish, here I am back with a new NOTD post. Well, I can only do this once a week since I still do a lot of chores here at home. But since I want to show you some lovely nail polishes, I will continue on doing NOTDs.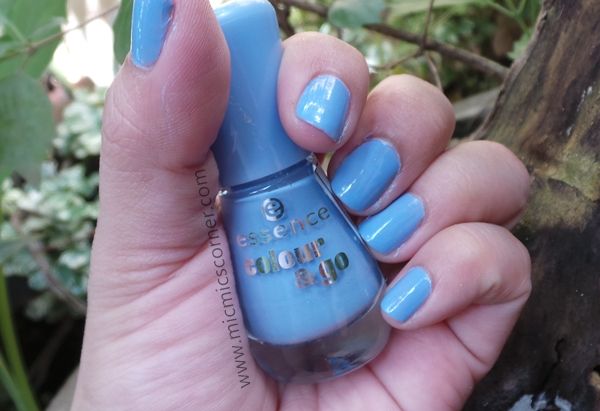 I bought this Essence Colour & Go when I visited SM Mall of Asia. It was love at first sight between me and this lovely thingy.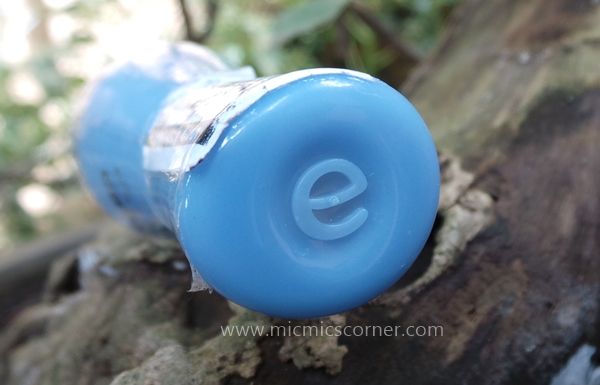 The packaging is really, really cute. The color of the cap is similar to the color of the polish. Plus, the logo is found on the top most part of the cap.
The shade I got is Absolutely Blue and I love it! I can't really remember but I think this is my first baby blue nail polish. At least now that I am a grown up. I used to collect weird colors for nail polish when I was younger.
It is quite pricey but since I really love the color,
PUSH na ang pagbili
. Sadly, it lasted only for 3 days on my nails (without base and top coat). Next time, I will make use of those and see if it will last longer.
That's it for my short NOTD/mini review of this nail polish. I gotta hit the sack now because I only have 5 hours left to sleep. I don't wanna look like a ZOMBIE later. Buhbye!
Micmic