Lately, my sister's skin is becoming more acneic or prone to pimples. I think it's her hormones that are acting up. I bought this soap from Bare Naturals called Emu Oil Skin Perfecting Soap because I really wanted to help her with her skin problem. I purchased this from Lazada Ph last July. See my birthday haul
here
.
Just by looking at the soap itself, you can really tell that it is really organic. What more if you were able to smell it? This smells like tea tree and calamansi basically because it contains them.
Just what my sister needs, for pimple and pimple marks and is recommended for oily skin. I think this label just described her current skin condition.
Product Description
Price: Php 150 (135 g)
Purchased at: Lazada Ph
You may also check this at http://mybarenaturals.com and purchase it there.
Plus point for having an expiry date stamped on the sticker attached to it. I am particular with this one because I hate using expired products.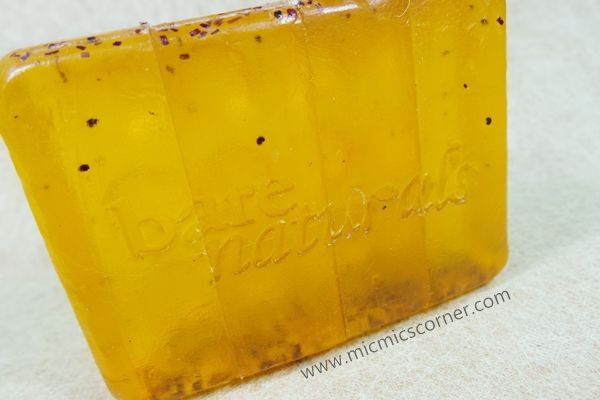 See the
Bare Naturals
logo engraved on the soap? I find that detail really cute. It also means that they value presentation and that this soap is specifically made for this brand only.
I divided the soap into four parts. I used one and the rest is for my sister. At first, thought this is going to melt easily but I was wrong. My share lasted for 3 weeks (used morning and evening). The soap is soft but isn't melting like ice cream. The shape has something to do with it because it helps drain water from the soap.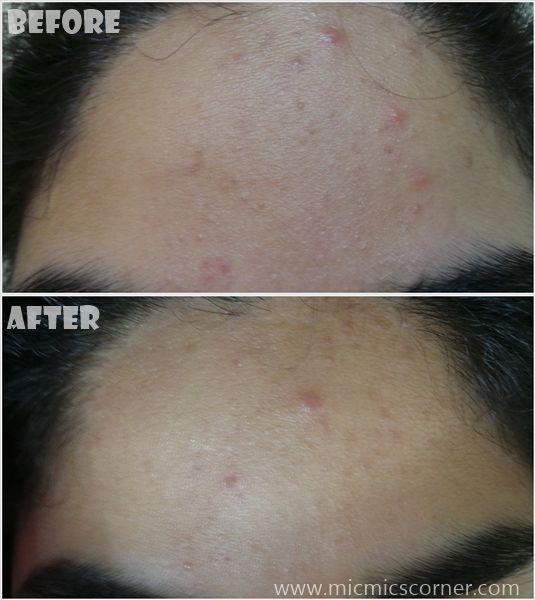 Here's my sister's forehead. As you can see on the before photo, she has a lot of pimples (small and big ones). She used the soap for almost 3 weeks and I would always remind her so that she won't forget. On the photo after using the soap, you can still see that there are still some pimples and some even came out while she's using the soap. Some, on the other hand, dried up and disappeared already.
As for the skin lightening effect, I noticed that her face evened out a bit but didn't lighten that much. I guess, just like with other skin lightening products, it happens over a period of time; with the use of more bars, I think?
What I like:


Has an expiry date.


I find the shape really unique but very useful in draining water.


Fresh, organic scent.


Lathers really well.


Effective in cleansing the face.



Helps in drying out pimples and evening out skin color withput drying the skin too much.


No irritations occurred.


Helps in lessening the oil buildup on my T-zone area.


Available locally


What I don't like:


Some parts of the soap are rough due to it's ingredients.


Takes time before you see noticeable effects.


Although it is locally available, I think you can only purchase this online.


Pricey for a bar soap.


Ratings:


Packaging: 3.5/5


Texture: 5/5


Scent: 4/5


Effectiveness: 4/5


Availability: 3.5/5


Affordability: 3.5/5


Overall Rating: 3.9/5
I think this suits my sister's skin than my skin. With continued use, I think her skin will definitely improve. I might repurchase this for her.
Micmic