I am now a certified bb cream lover. Most of the time, I grab a bb cream from my stash instead of getting foundations. I don't know about you but I find bb creams more lightweight than foundations. Also, it gives me more benefits than just a good coverage. I have a lot more in line so bea ready for my coming posts. The one I'll be reviewing now is this
Celeteque Dermoscience Multi Benefit BB Cream.
I got a full size product from
Sample Room
. If you want to try out products, I suggest you register there. You won't regret it.
[caption id="" align="aligncenter" width="519"]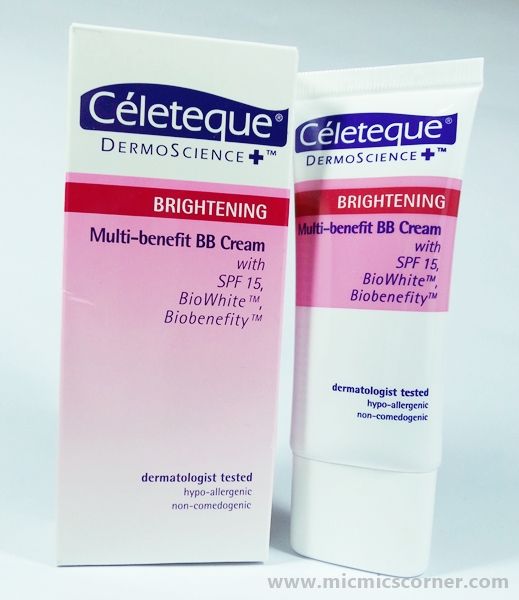 Celeteque Dermoscience Multi-Benefit BB Cream
Php 325 for 30ml product[/caption]
Product Description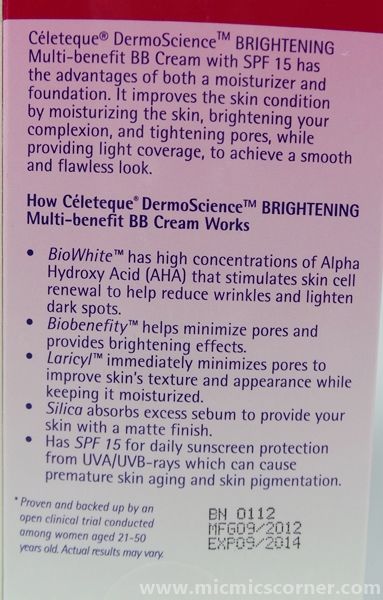 Ingredients
Directions and Warnings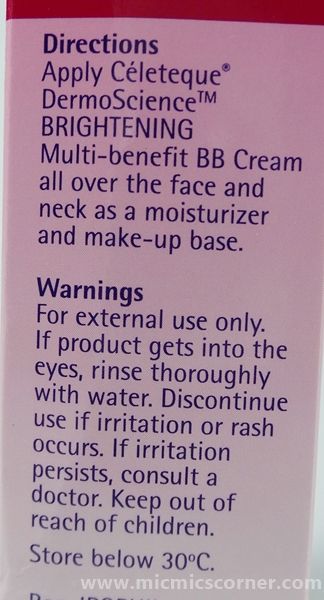 Packaging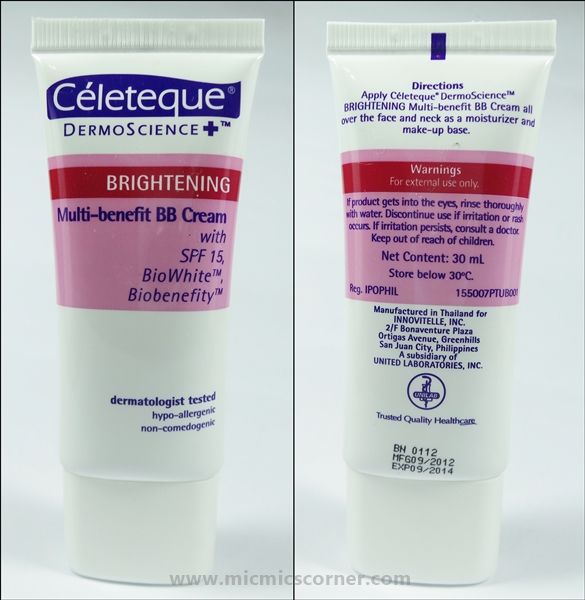 I am not 100% sure but I think this is the first bb cream I got that came in white squeezable tube. I love that it is squeezable making it hygienic when I use it. I am not liking the white color of the tube. Good thing though they made it glossy, dirts or even the bb cream itself won't make it look dirty. Important things like product information, warnings, net content, manufacturing and expiry dates are provided on the tube. Some are given on the box (photos posted on the first parts of this review). The cap locks nicely therefore, no leaks. But since it is squeezable, I don't recommend bringing this with you inside your bag because when too much pressure is applied, it MIGHT pop open and spill the bb cream inside your bag. That's going to be really messy.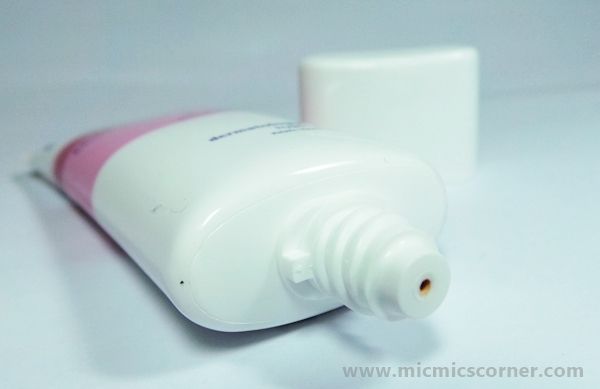 Unfortunately, unlike other bb creams I have tried, the tube of this one isn't sealed. I already forgot but I think the box has a seal but I prefer bb creams that is sealed from the tube. That's just me. :)
Swatches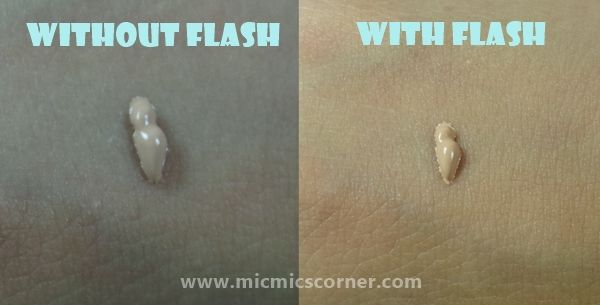 The consistency is thick but is blendable especially if you use a flat top brush. It is yellow toned but can give white cast if applied too much. (UPDATE) I swatched it again and i realized that it does have pinkish tone to it that makes it suitable for fairer skin. On my skin, it is a bit light but with the help of a powder that matches my skin tone, I was able to make it work for me.
If applied sparingly, it can make your skin look brighter in an instant without looking ghostly. The finish, if not set with powder, is demi matte.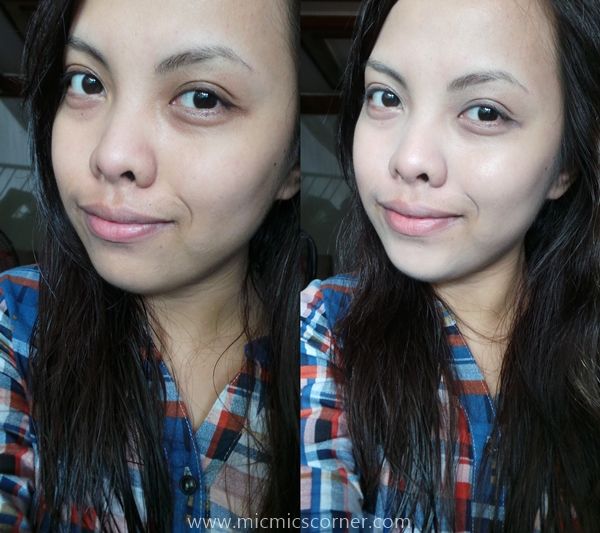 Here's a photo of me before and after using the Celeteque Dermoscience Multi Benefit BB Cream. With just one layer, it was able to conceal the redness on the sides f my nose and some minor discolorations. It also brightened my under eye area. I prefer using this then proceed to powder because of it's nice coverage (up to medium). You can see that it's a tad lighter than my actual skin color so I had to use a powder that will at least help me make it match the color of my neck.
I can't vouch now on it's future whitening effects because I already gave this to my mm. She has fairer skin and this matches her skin tone very well. She love this to bits because it gives her a glow she has never seen when she was using foundations.
What I like:


Informative, tube type packaging.


The cap locks nicely.


I love the scent. It is not something that will bother me.


Brightens dull skin and conceals imperfections.


Moisturizers and/or foundations and concealers may be skipped.


Helps minimize pores, lines and dark spots.


Has SPF 15.


The finish is demi matte.


Lasts pretty long on my face (4-5 hours depending on how humid the weather is). Blotting and/or powder retouch will help.


Affordable.


Locally available.


What I don't like:


Comes in one shade only.


I prefer dark colored packaging.


Gives white cast if not used properly.


Ratings:


Packaging: 4/5


Texture: 5/5


Scent: 4.5/5


Effectiveness: 4/5


Availability: 5/5


Affordability: 4/5


Overall Rating: 4.4/5
I find that this bb cream is suitable to those who have fair skin. Since it is light on me, I won't be repurchasing for now. I hope they come out with more shades. But this is a good bb cream to try out; good coverage and brightens face in an instant.
Micmic
Disclaimer: Product ordered at Sample Room. All opinions are from my experience with the product.