Just want to share that I am having a hard time blogging lately. We currently don't have a house helper and all the chores are distributed to the members of the family. It's so tiring and during our free time, all I wanna do is sleep. I couldn't even enjoy my makeup and nail polishess. Enough of me ranting about my personal life's current condition. Haha!
Well, if there's one thing I can still do before doing the household chores, that's curling my lashes. It's one of my little ways to make me feel good about myself. Whenever I see my lashes all curled nicely, I feel so pretty. *wink*
My current lash curler is
Shu Uemura Karl Lagerfeld Lash Curler
. This one is heaven sent to my barely there lashes. It took me awhile before deciding on getting a
Shu Uemura
lash curler because it is so expensive, at least for me. I got mine from last February from Stuff in Style and it cost me
Php 980
(original price is Php 1050 but I got it discounted last February). Oh, say hello to
Mon Shu Doll
, the charm that came with the curler. Too bad, I lost her. :(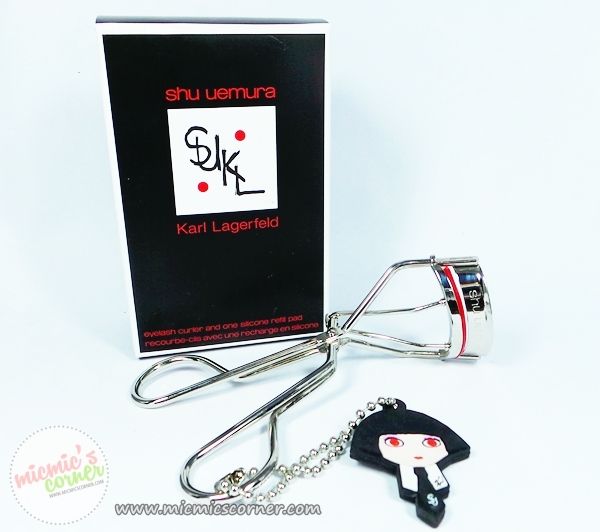 Product Information:
Award winning? Adored by makeup artists and celebrities? That alone is a preview on how good this product is.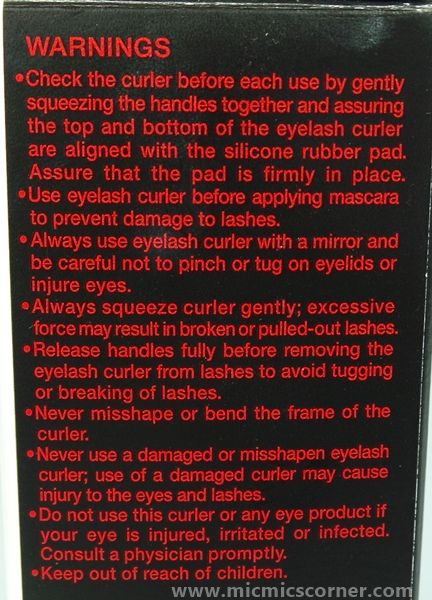 Although these are basic warnings, I still appreciated that they printed this on the box because it will be very useful to first timers.
How the Item Look:
For one, it has a red silicone rubber pad which made it stand out. It may perform same as the other Shu Uemura lash curlers but the red color made it look more appealing to my eyes. If ever this one wear out, I will try to get a hold of the gold one. The curve is just right and I don't experience skin pinching every time I use this.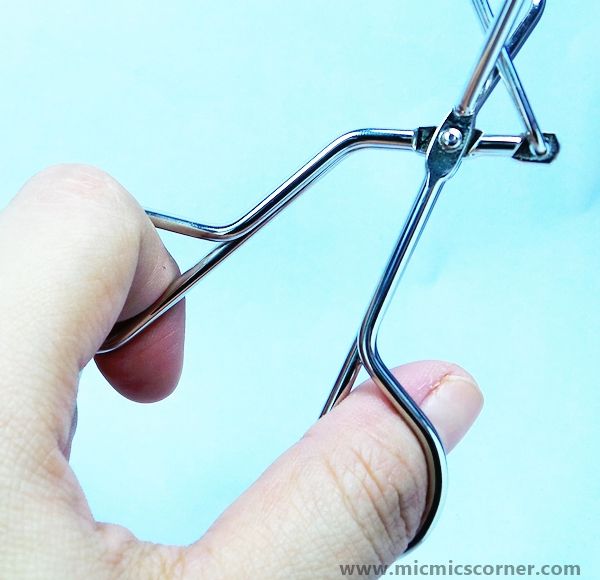 The ring handle has a size the fits my fingers perfectly giving me better control.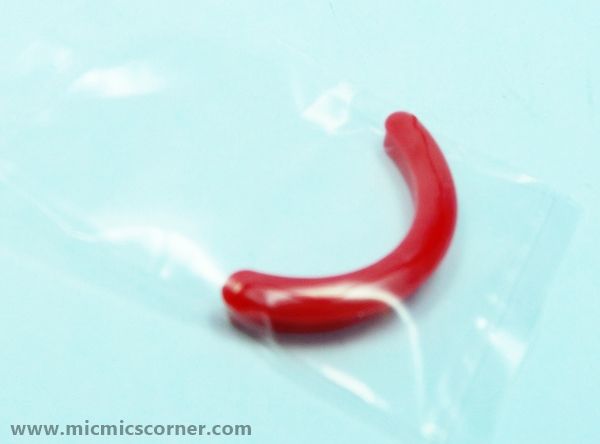 Aside from the rubber attached on the curler, I also received a spare; in red as well. Yipee!
Before and After Shots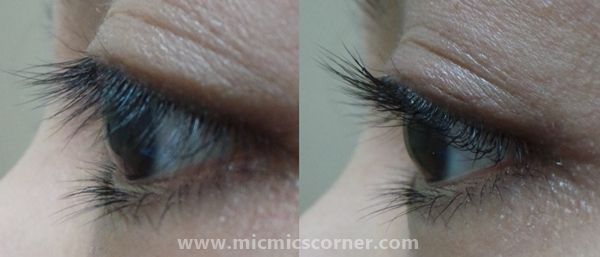 You see, I have quite thin lashes and curling them is really essential to me. It just help me gain more confidence. This lash curler did a GREAT job!
What I like:


Packaging is informative and really effective.


Love, love Mon Shu doll and the red silicone pads.


Curled my lashes really really well.


I did not experience skin pinching and cutiing/pulling of lashes.


Ring handle is just right.


Curled my lashes really well and it stayed morning til evening.


Available locally.


What I don't like:
Ratings:


Packaging: 4.5/5


Effectiveness: 5/5


Availability: 4/5


Affordability: 2.5/5


Overall Rating: 4/5
Aside from it being expensive, there are no other cons I can think of. Effects are really perfect. I am still considering repurchasing this once the two silicone pads I have wear out. As I have said earlier, I am thinking of getting the gold one. That is, if I have enough money to spare.
Micmic