Hello, dear friends! How are you? I hope all is well. This day for me is just quite busy day since I woke up really early to go to the clinic and have my lab tests done. Nothing serious though, I just need it for my regular check up. Then, I did some household chores when I got home. Yes, I do those stuff, too. :)
Anyways, my August ended really really well. And that's because my
August 2013 BDJ box
arrived on the last day of that month. Though late, I am still ecstatic when I received this because I saw
SHISEIDO
immediately after opening the plastic (courier's plastic). I have tried two products from their
White Lucent line
and it evidently did wonders on my face even for just 1 week of usage and that explains why I super love this box. See my post
here
.
The usual BDJ box came with a sleeve with Shiseido's name on it. It says "
Skincare Special
" and although I have a ton of skincare products to try, I am definitely happy receiving skincare products from Shiseido.  You see, it's not everyday that I get to use brands like this because they actually don't fit my budget. Thanks to BDJ box, I can enjoy their items even if these are just in sample sizes.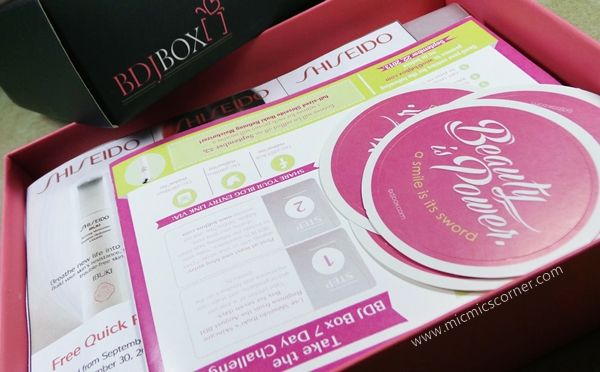 Upon opening the box, these welcomed me. I'm literally smiling while opening this.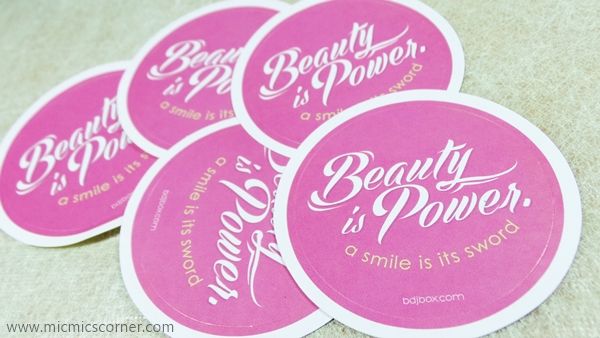 The stickers! Of course, BDJ box won't be complete without these. I am still thinking who to give these to and to where I should stick mine.
The card with a note from the BDJ team. It is said here that the items I received are based on what my skin really needs (the reason why I got different items with other bloggers). Glad to know they really pay attention to our profile/information placed when we signed up.
The list of items I received. In the photo, you will see the full sized products but what I got are deluxe samples. Not that I'm complaining or anything. As I've said earlier, I love this box. :)
Also, you can find the contests that you can join on order to win an item from the BDJ Box team.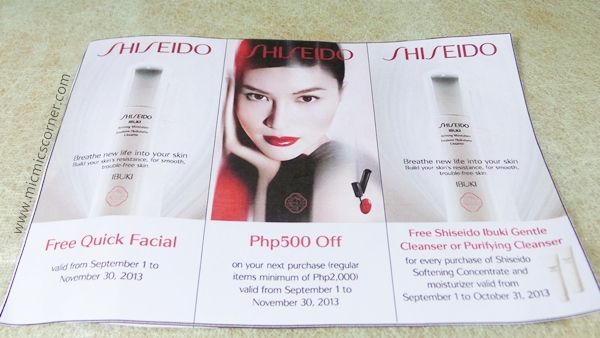 Three coupons are also inside the box. I think I'm gonna give this to my mom so that she'll get to know more products.
The goodies inside! I love the silver confetti effect. It speaks of elegance and class. Also, you can tell right away that these items are pricey though these are just deluxe samples. I am loving the white and silver that's going on inside the box.
The Items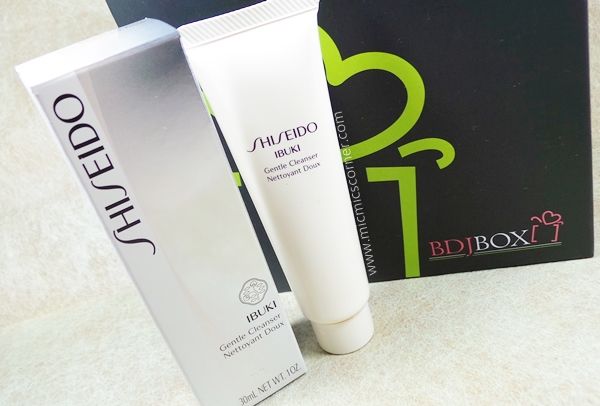 Ibuki Gentle Cleanser 30ml
Full size (125ml) retails at Php 1495
Ibuki Purifying Cleanser  5ml
Full size (125ml) retails at Php 1495
 Ibuki Softening Concentrate 15ml
Full size (75ml) retails at Php 1600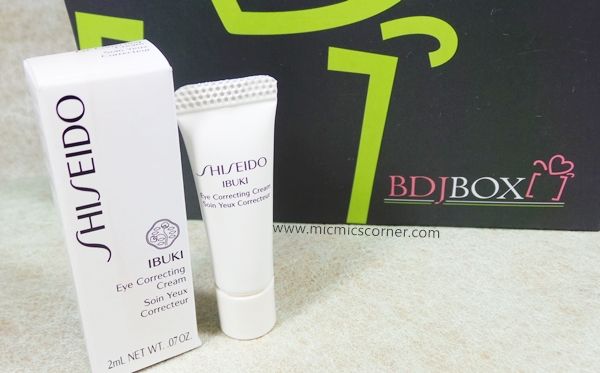 Ibuki Eye Correcting Cream 2ml
Full size (15ml) retails at Php 1800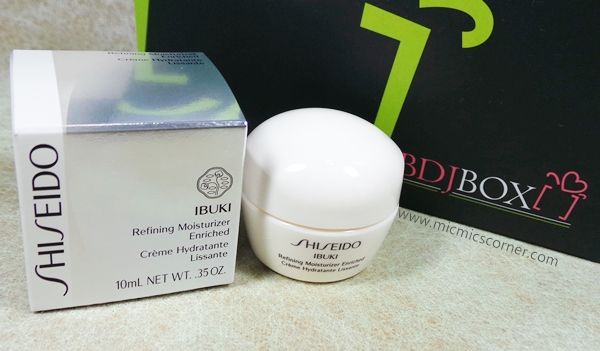 Ibuki Refining Moisturizer Enriched 10ml
Full size (75ml) retails at Php1950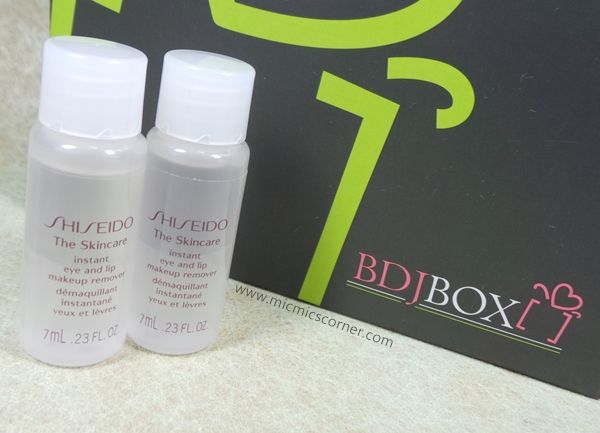 2 pcs The Skincare Eye and Lip Makeup Remover 7ml
Full size (125ml) retails at Php 2150
 Benefiance NutriPerfect Day Cream 4ml
Full size (50ml) retails at Php 3998
 Bio-performance Super Corrective Serum 2ml
Full size (50ml) retails at Php 5998
I have tried using these just now and I am in love with the smell of the products. They are all scented but not too strong for me. I hope to have better looking skin as I use these. I will try to join the 7-day challenge and will update you guys so watch out.
Overall, though I wasn't able to get the July box, I am still very happy with the August box. I will now be subscribing more to BDJ box but one sad thing though is that October and December boxes are all sold out already. I'm really really sad. :(
Watch out for my review on these items. In the meantime, check out BDJ box'
website
and
Facebook page
.
God bless and see you on my next post.
Micmic