COLLECTIVE HAUL | September 2013 (Snoe, Kering Keri Store, Zalora PH, Riviera, Sample Room, GlamourBox, BDJ Elite Box)
Hello everyone. I know, I am late again in posting my last month's haul. In a few days' time, I will post another haul (hopefully) for the month of October.
[caption id="" align="aligncenter" width="600"]
Snoe Under Armed Products
Micro Refining Peel Solution | Php 699
Whitening Cream | Php 499
Deo Spray | Php 449[/caption]
When my sister went to the clinic last month with me and my parents, I decided to leave them for a few minutes so that I can pay Snoe a visit. I repurchased these Snoe Underarmed products because I shaved my underarms again and I'm afraid it's getting a bit darker. See my review here.
[caption id="" align="aligncenter" width="600"]
Portable Mirror with Lights
| Php 350
with free battery[/caption]
I normally struggle when I am retouching my makeup inside the car during night time so I decided to get this. Yesterday, I tried using it. It was helpful but I find the lights too bright for me that I get dizzy. I got this from Kering Keri Store.
[caption id="" align="aligncenter" width="600"]
Edda Flats
| Php 599[/caption]
I also shopped at Zalora but I purchased only this pair of sandals for myself and some items for my mom and sister.
[caption id="" align="aligncenter" width="600"]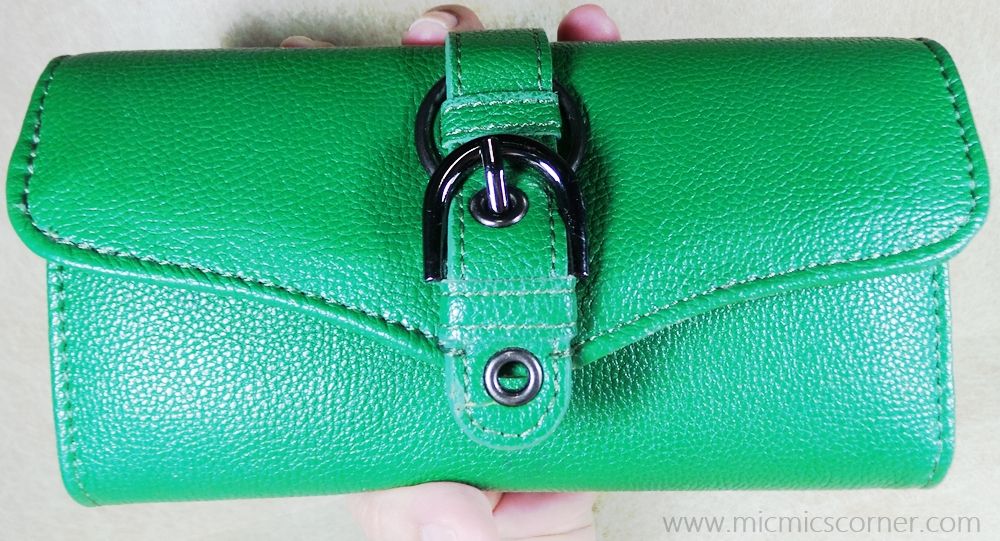 Riviera Wallet
| Php 450[/caption]
My sister bought a wallet last month in SM Department Store. It took her a lot of time before deciding which one to get so while waiting for her, I also checked the wallets on display. I saw this green wallet and it was on sale. I forgot the exact price though.
[caption id="" align="aligncenter" width="431"]
Shiseido Ibuki Skincare Set
[/caption]
I got these Shiseido Ibuki samples from Sample Room. Yes, I received these in my August BDJ Box. But, since I want to share these with my mom, I got another set of samples.
[caption id="" align="aligncenter" width="600"]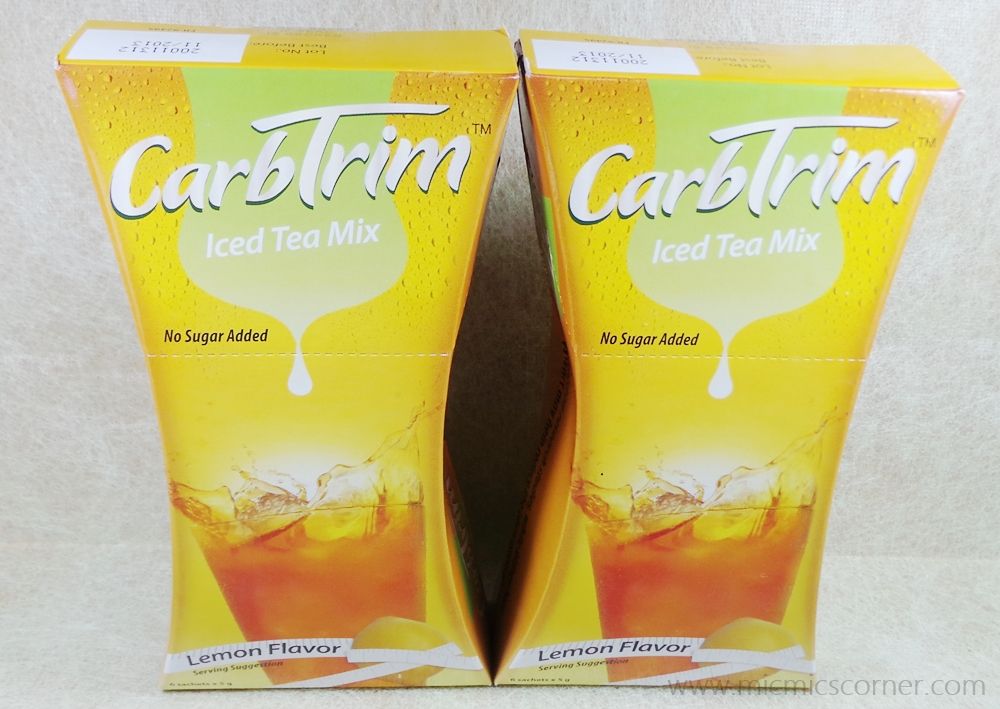 CarbTrim Iced Tea Mix (Lemon Flavor)
| Php 144 per box if bought in supermarkets and groceries[/caption]
To maximize the shipping of the Shiseido samples, I also got these from Sample Room. I've tried this twice and I find that it lacks in sweetness. I don't know if I'm going to drink this again.
[caption id="" align="aligncenter" width="600"]
OraCare Merrymint Mouthrinse (80ml)
| Php 57.20
Inti-Mate Bra Converter
| Php 250
Charm Essentials "Pretty in Pink" Vegan Powder Brush
| Not for sale[/caption]
My second batch from Sample Room for the month of September consists of a variety of products for the mouth, face and undergarments. I love how SR offers a lot of products for different purposes. I got them all for FREE. I only need to pay for the shipping fee which costs Php 130 for provincial area. I posted the prices just for your reference or guide.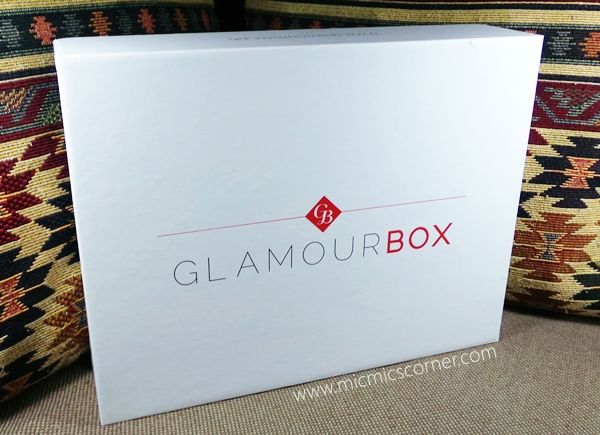 I think you've read it already in my past blog post but I also received the Beauty SOS box from GlamourBox last month. Click here for the unboxing post.
Last but not the least, my favorite among the items I received last month, the Elite BDJ Box featuring Colour Collection. You should see how much items it contained inside. See here.
So those are the stuff I got last month. Do you find any of these interesting?
Micmic