So this is actually my first time to create a look meant for Halloween. Well, I am a beginner in doing makeup looks so I settled for the easiest one. This is the Flower Fairy makeup look. I know it's not scary but still, we can wear this during Halloween.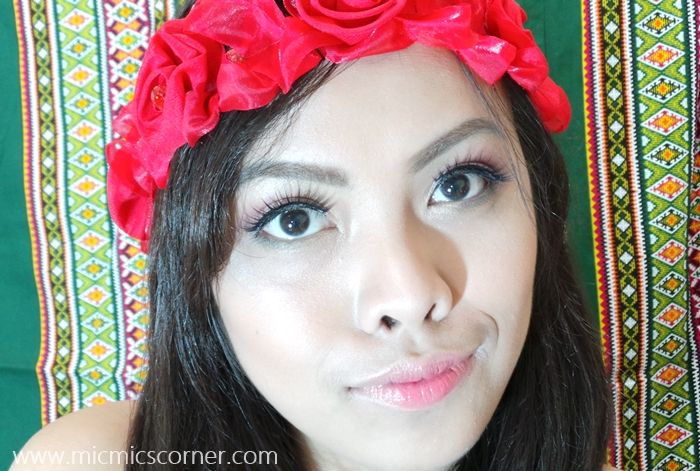 I look awkward in this photo. This would look nicer if I have contacts on. I lost all my contact lenses when I cleaned my room that's why I wasn't able to use any for this look but I think pink lenses will really enhance the eyes even more. Well, I hope the lashes made up for it. LOL!
I found this head piece at home. I think they are about to throw this away then I realized I can use this for this look. I just had to pin the two ends to make it look like a crown.
Here's the Youtube video I created to show you how I did this look.
Products Used:
Glory of New York Total Coverage Foundation in 203
Ben Nye Neutral Set Colorless Face Powder
Hayan Korea Eyebrow Pencil in Dark Brown
In2it Waterproof Eyebrow Colour
James Cooper Jazzy Brow Gel in EBG 001
ELF Eye Primer
88 Color Palette (unbranded)
Urban Decay Naked Palette
Hayan Real Black Liquid Eye Liner
Krave Minerale Pretty Young Thin
Rivecowe Shine Blusher in Shine Orange
MeMeMe Beat the Blues Moonbeam
The Body Shop Eye Colour Shade in Moon Stone
Krave Minerale Vegie Lash
Colour Collection Vitamin E Lipstick in Pinkish Nude
Avon Ultra Glazewear Lip Gloss in Fiery Red
Brushes used:
Sigma F82
Beauty Cosmetics brushes
Virginia Olsen Blending Eye brush
Obviously, I am no pro with false eyelashes. I ruined the eye liner with the glue I used and the false lashes isn't glued too well on the ends. My bad. =(
I think of fairies as those that have flawless and really glowing skin. I originally wanted glitters on my cheeks but I forgot to buy so I opted to use a shimmery eye shadow.  I'm actually happy how natural the glow looked.
Enough of the unwarranted selfies! Hahaha! That's it for my 2013 Halloween makeup look. Sana nagustuhan nyo. =)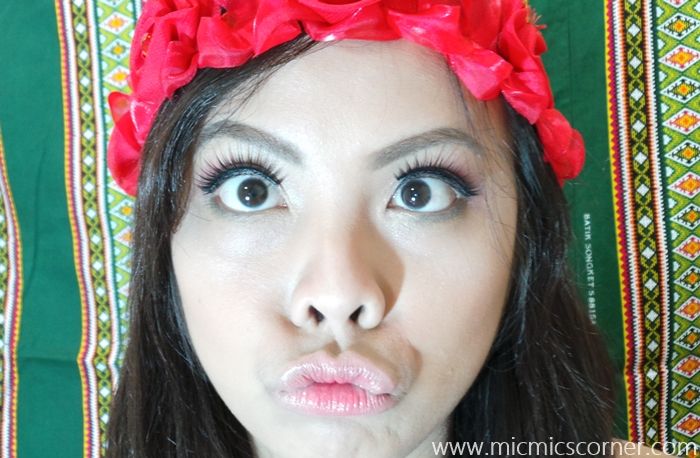 Oh, by the way, here's my favorite photo out of the bunch. Haha! Duling na fairy! 
Micmic