Hello friends! Here's another unboxing post that I've been meaning to do since last week but I got sick so I had to postpone a lot of things to do so that I can regain all the energy that I need. Nevertheless, I hope you will still find this interesting because at the end of this post, you will see me show the items in a video. Yes, a new video! I am loving doing Youtube videos lately. Please support my
channel
as well.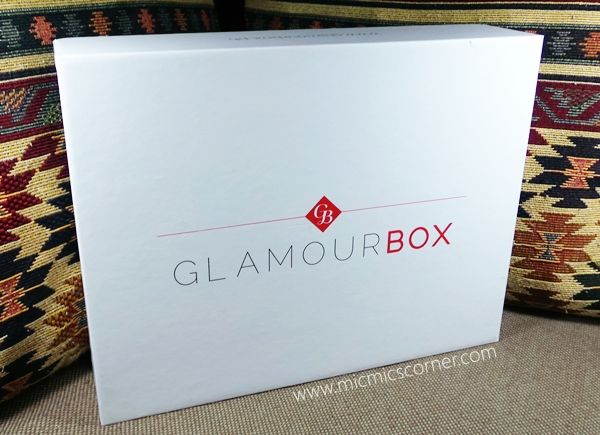 As usual, the ever so sturdy looking box from
GlamourBox
came at my doorstep last month.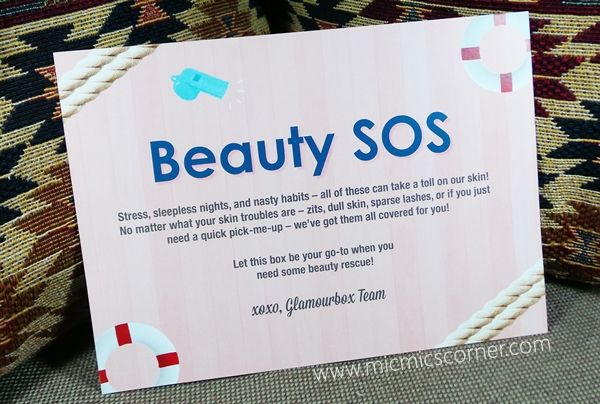 So this box is all about surviving a stressful life that causes dullness and irritations to our skin and lashes. The items inside the box are supposed to help us to combat those.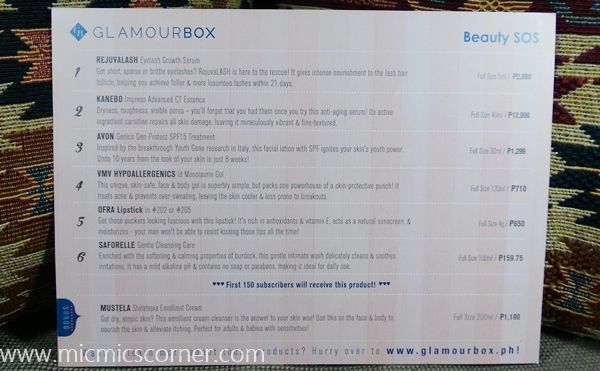 Here's the list of the products inside. I paid
Php 595
for the box but I summed up all the prices of the full sized ones and the total reached
Php 4900+
. With that said, I really think this box is worth it.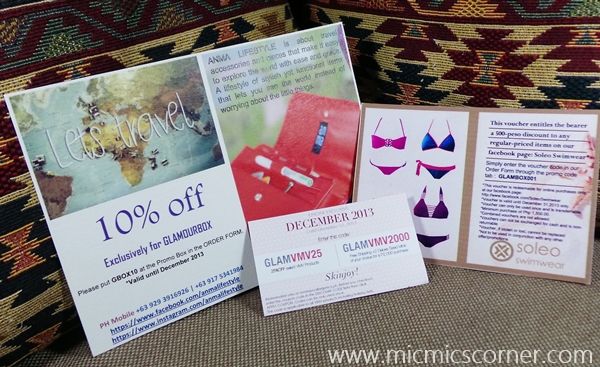 Vouchers that are included inside the box. I don't know if I'll use these.
[caption id="" align="aligncenter" width="464"]
Rejuvalash Eyelash Growth Serum
| Full Size 5ml | Php 2,860[/caption]
Got short, sparse or brittle eyelashes? RejuvaLASH is here to the rescue! It gives intense nourishment to the lash hair follicle, helping you achieve fuller and more luxurious lashes within 21 days.
[caption id="" align="aligncenter" width="600"]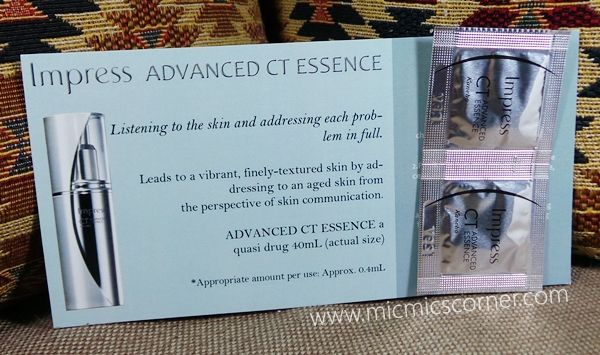 Kanebo Impress Advanced CT Essence
(sample size)
Full Size 40ml | Php 12,000[/caption]
Dryness, roughness, visible pores - you'll forget that you had them once you try this anti-aging serum! Its active ingredient carnitine repairs all skin damage, leaving it miraculously vibrant and fine-textured.
[caption id="" align="aligncenter" width="520"]
Avon Genics Gen-Protect SPF15 Treatment
| Full Size 30ml | Php 1,299[/caption]
Inspired by the breakthrough Youth Gene research in Italy, this facial lotion with SPF ignites your skin's youth power. Undo 10 years from the look of your skin in just 8 weeks!
[caption id="" align="aligncenter" width="412"]
VMV Hypoallergenics Id Monolaurin Gel
(sample size)
Full Size | Php 710[/caption]
This unique, skin-safe, face and body gel us superbly simple, but packs one powerhouse of a skin-protective punch! It treats acne and prevents over-sweating, leaving the skin cooler and less prone to breakouts.
[caption id="" align="aligncenter" width="600"]
Ofra Lipstick in #202
| Full Size 4g | Php 650[/caption]
Get those puckers looking luscious with this lipstick! It's rich in antioxidants and vitamin E, acts as a natural sunscreen, and moisturizes - your man won't be able to resist kissing those lips all the time!
[caption id="" align="aligncenter" width="394"]
Saforelle Gentle Cleansing Care
| Full Size 100ml | Php 159.75[/caption]
Enriched with the softening and calming properties of burdock, this gentle intimate wash delicately cleans and soothes irritations. It has a mild alkaline pH and contains no soap or parabens, making it ideal for daily use.
First 150 subscribers received and additional product which is the
Mustela Stelatopia Emollient Cream
. Sad to say, I am not one of them.
Among these products I received, I am excited to try the lash serum, the lipstick and the facial lotion. I am still thinking if I'll use the intimate wash but I'll let you know in the future. I might give away the VMV Hypoallergenics Id Monolaurin Gel so watch out for that.
Here's my unboxing video for you to watch. Enjoy!
Micmic