Hello everyone. I was away for a few days because we moved in to our temporary house. Our house is undergoing a major renovation and we can't stay there while it is being done so we moved in to a house across it. It is chaotic! Tell you more details about it on my next posts.
Now, I want to share with you a really good news. I collaborated with 9 gorgeous bloggers to share with you our blessings through this really awesome giveaway. You will surely love the prizes.
Here are the bloggers who teamed up for this giveaway. They all look so pretty, no?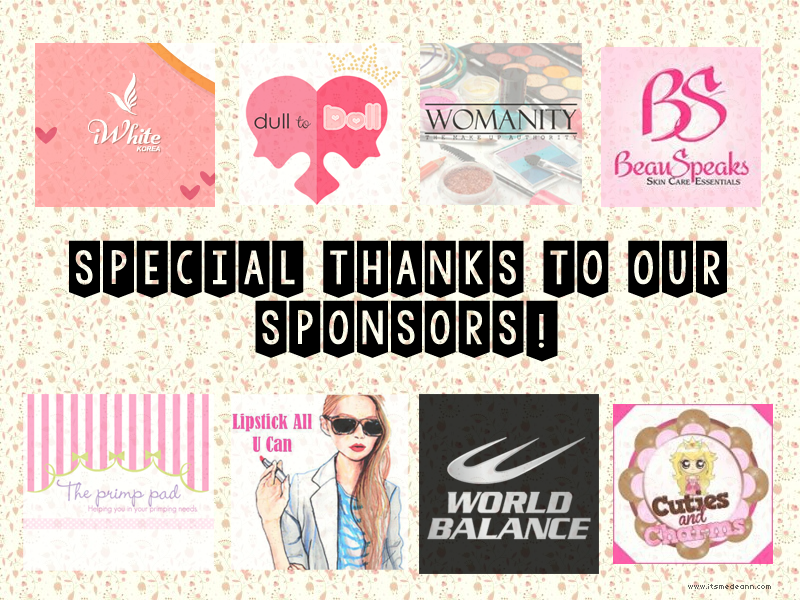 Before showing you the prizes, I would like to share with you first the generous sponsors we have for this particular giveaway. Our sincere appreciation for your generosity.
Let's now move on to the prizes, shall we?
2 winners (one female and one male) will win a pair of shoes from World Balance. So boys, don't fret. We have something for you as well. This alone is an awesome prize already so you should really join.
Below are the other prizes that you girls will definitely fall in love with.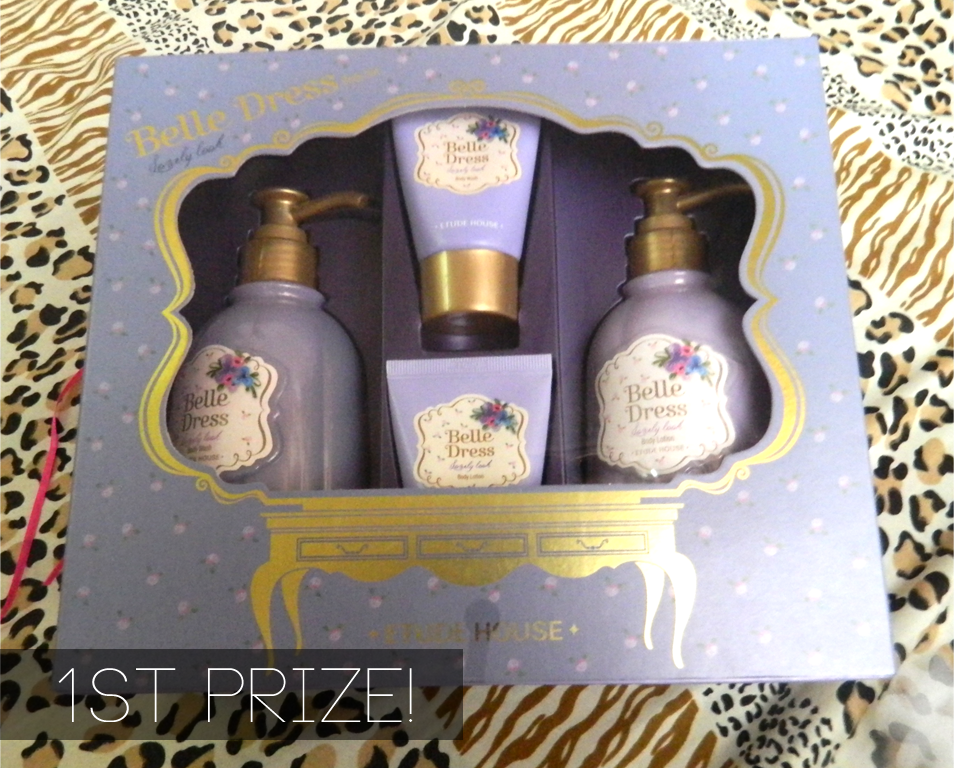 UPDATE: Here's a pair of contact lenses added.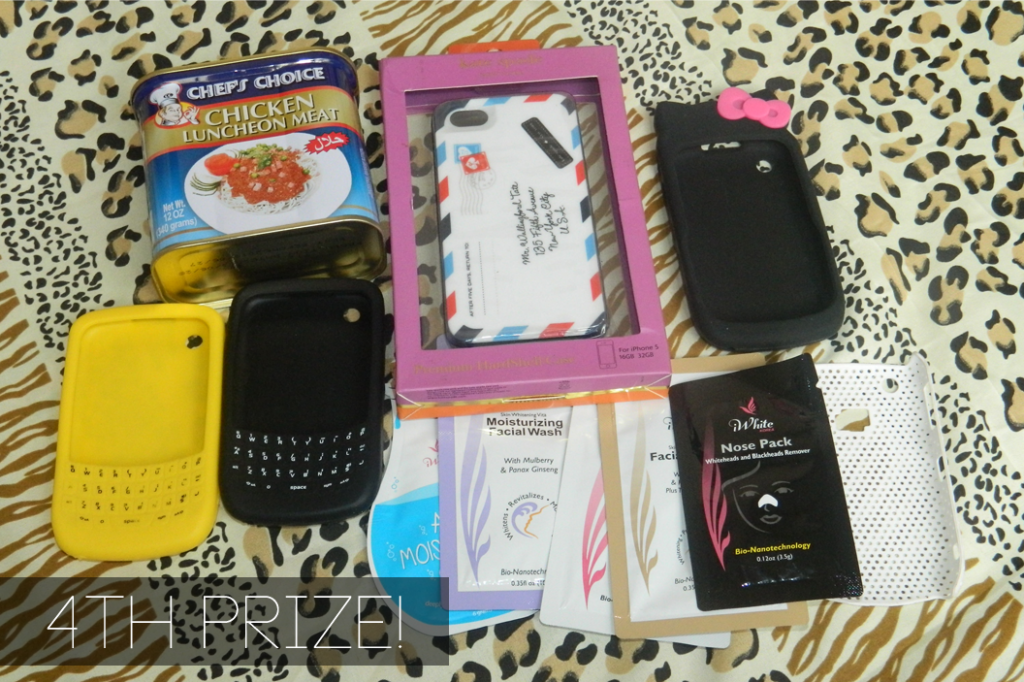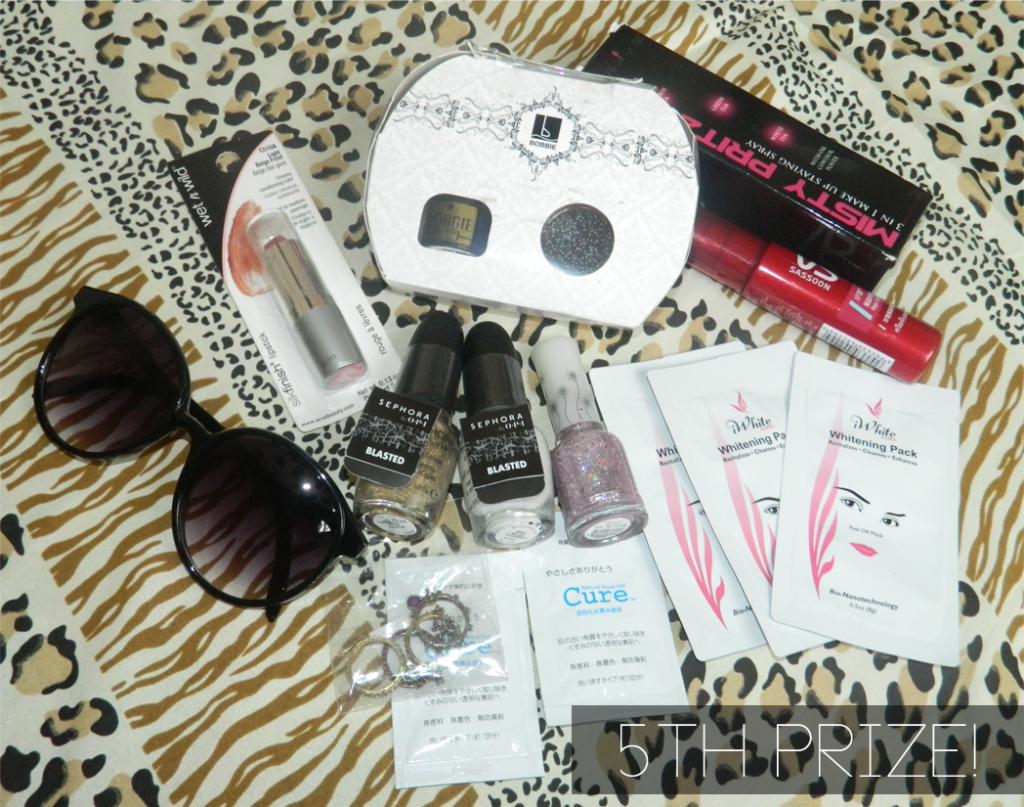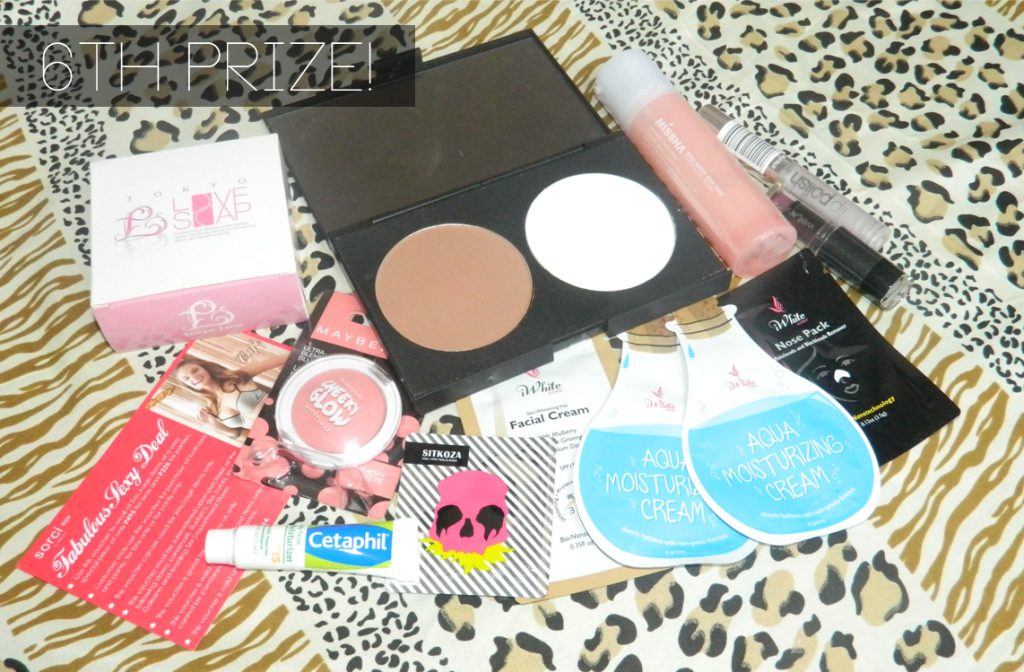 If you're not psyched about the idea of getting a pair of shoes or a set of some beauty products, then this one, I think, will change that. One winner will be chosen to have 100 dollars on his/her paypal account. WOW!
But wait, there's more! Instead of 12 winners, there will be 13 winners. The last one is optional though.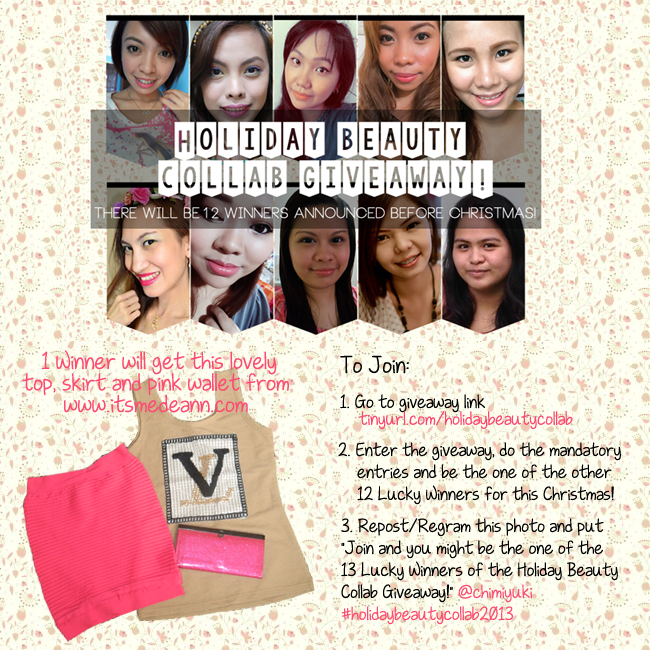 One winner will be chosen on Instagram to win this set of fashion pieces from Deann. Just follow what is written on the photo above. If you don't have an IG account, that's okay since it's optional.
All winners will also receive an E-voucher from Dull to Doll. That's Php100 off on your purchase.
Enter this giveaway by using the Rafflecopter app below.
a Rafflecopter giveaway
Please be mindful that all entries will be checked and verified. Do all mandatory tasks and read instructions carefully so that all entries will be valid. This giveaway will end on December 31, 2013. So, what are you waiting for? Join now and win these fabulous prizes!
Enjoy!
Micmic