I am not a fashionista at all. I only wear clothes where I find comfort in. This time, I wanna share with you another comfy yet very girly outfit I wore when I had my hair bleached (for highlights) about two weeks ago.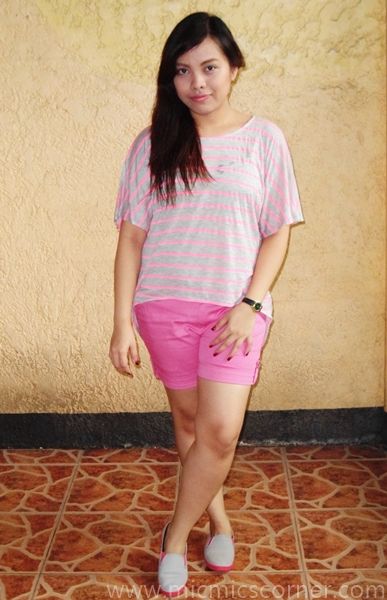 Pink was never a favorite color of mine when I was younger. I just don't think it suits my personality. I've always been tagged as 'one of the boys' or 'tomboy' and to be honest, I don't blame people for thinking about me that way. I am indeed one of the boys. I get along really well with my guys friends. Maybe it's because I understand how they think (well partly).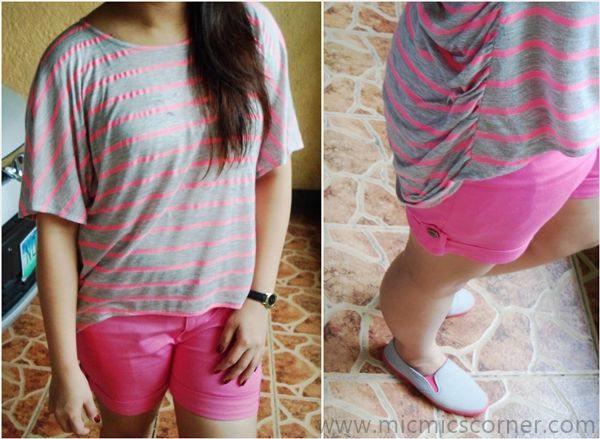 Unlikely it may seem, but when I got older, that's when I saw the beauty of this color. It gives me this young and free feeling every time I wear something pink or use a pink item. So yeah, with this outfit, I definitely feel girly.
Top - Collezione
Bottom - Weekender
Shoes - SM Department store
Watch - Movado
Micmic