Hello! Just got back from a meet up with a fellow beauty blogger. I will be posting about it after this.
Well, to be honest, I have oily T-zone. It's manageable though but I want to try out products that will help me lessen the oil build up. I am a lazy kid when it comes to retouching nowadays so as much as possible, I don't want to get oily.
This product I am going to share with you is actually a revisited product. I used this before and at first, I did not notice much results so I decided to stop for a while. Now, I used it again and I am using it for more than 2 weeks already.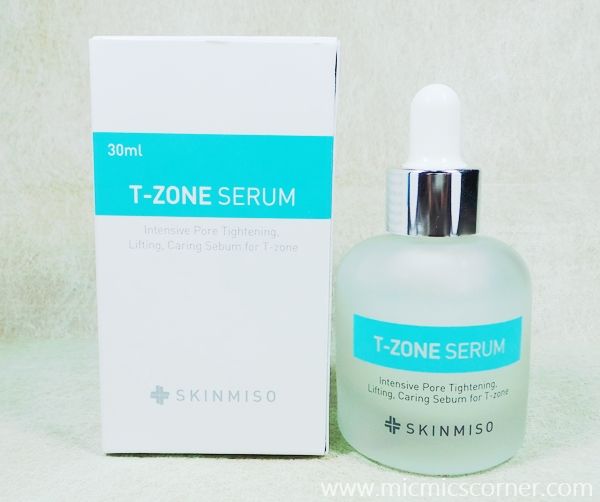 T-Zone Serum
Pore Specialty Brand SKINMISO's
Revolutionary Product.
T-Zone Serum Makes your skin
to be soft and silky.
+ Pore Tightening.
+ Pore Purifying.
+ Control Excessive Sebum.
+ Skin Elasticity.
+ Actualize Velvet-looking skin !
Brand : SKINMISO
All Skin Types
Volume : 30ml
Made in Korea
Price: USD34.99
Source: http://www.wishtrend.com/skin-care/617--skinmiso-t-zone-serum.html
Target isn't only the oil production on out t-zone area. It also acts to purify and cleanse skin to control sebum production and improve skin elasticity. Another claim is that it tightens pores.
Sad to say, this contains
paraben
and I know some are conscious about that. But one thing I noticed is the English description. Like it a lot!
I like that they placed both
manufacturing and expiry dates
on both the bottom part of the box and the bottle. In that way, even if we throw away the box, we can still monitor the important dates. Thumbs up for that.
As for the packaging, it comes with a dropper, an applicator that I love using with serums. It helps me control the amount I want to use and also, it prevents contamination. The frosted glass also made the look nice and classy to me. It made the look more sturdy though it is housed in a glass. But of course, since it's placed inside a glass bottle, it willbreak once you drop it.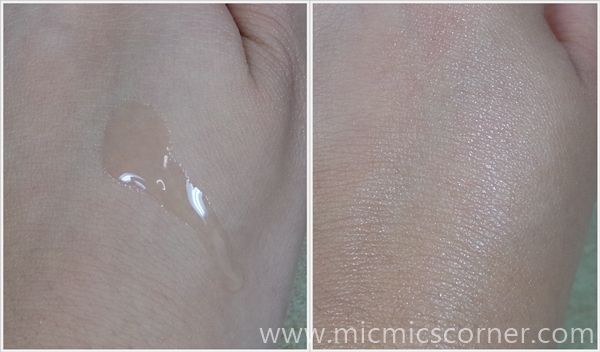 The consistency is runny but not too liquidy. Thinner than most lotions. I'm pretty sure most of you know what serums look like but yeah, that's how I can describe it. Upon application, it goes a bit sticky but dries up quickly. It does not feel thick or heavy. It creates a thin film or layer on the face. It looks shiny on the camera but not much in actual.
To sum everything up.
What I like:


Everything about the packaging, I really like; from the box to the description written in English, to the manufacturing and expiry dates printed.


The texture is just right. Though you may feel a bit of stickiness at first, it will eventually go off after few minutes.


The scent is fresh but really faint so there's nothing to worry.


It feels really refreshing on the face with a bit of cooling effect.


It helped my T-zone to be a little less oily than its usual. Lessened the retouching periods as well. I still get oily but not that much anymore.


What I don't like:


The first time I used this (approx 2 weeks), I did not notice any effects so I decided to stop. Then now, I've been using this for more than 2 weeks now and I did not see my pores getting smaller. Well, to be honest, I don't have that really huge pores. They are noticeable but not that big. I think my pores needed more time with this product.


Again, this is not available locally. You may get this online.


On the pricey side.


Ratings:


Packaging: 5/5


Texture: 5/5


Scent: 4/5


Pore tightening: 2/5


Oil control: 3.5/5


Availability: 3/5


Affordability: 3/5


Overall Rating:
3.6/5
This T-zone serum has helped me in controlling the sebum excretion. As I have said, I still get oily but it is the kind of oiliness that is still manageable. I think this product is still a nice product to try out if you have the budget for it. I can't vouch much on the pore tightening effect since I don't have really large pores.
Check out Wishtrend's pages:
Shop
Facebook
Youtube
Thanks for reading!
Micmic
Disclaimer:
Product provided for review purposes. Review was done based on my personal experience with the product and is unbiased.