And so it's November. Finally, I get to own a BDJ Box again. It's always sold out every time I check it so I decided to subscribe for 3 months and, I think, I paid for it last September. So yeah, with BDJ box, you really have to be early or else, you will wait for quite a long time before getting a box of your own. I am excited to do this post. Shall we?
I decided to do the product shoot outdoors. I love natural lighting. I just hope I have other backgrounds aside from our plants because I want to change it from time to time now.
The theme for this month is Blushing Beauty. As I understood from the card, it's about looking fresh and glowing with the help of the items inside.
Here are some information about the items. Don't you love the diversity of this box? It's not a skincare/makeup only box which makes it extra special to me.
Of course, there will always be these contests that you can join.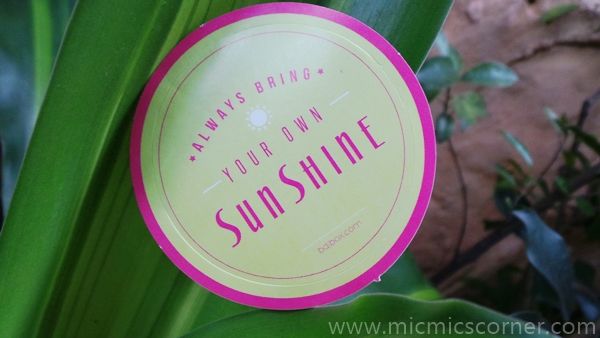 Also, a BDJ box isn't complete without their signature feel-good stickers. I always get motivated by these.
Let me enumerate the items inside the box.
1. ZA Perfect Solution Cleansing Foam, 3.5oz | Php 345
Full Size
Made with Marine Collagen that encourages the skin's renewal process, and nature-derived plant seed extracts, this high performance anti-aging cleansing foam gives your skin a youthful resilience and a silky glow. A small amount is all you need for thoroughly cleansed skin!
I remember few months back, we used to take Collagen supplement. My mom would always get nice compliments from friends and relatives. Since then, I know I instantly became a fan of anything that has Collagen. As they say, it has something to do with anti-aging. I will research more on that.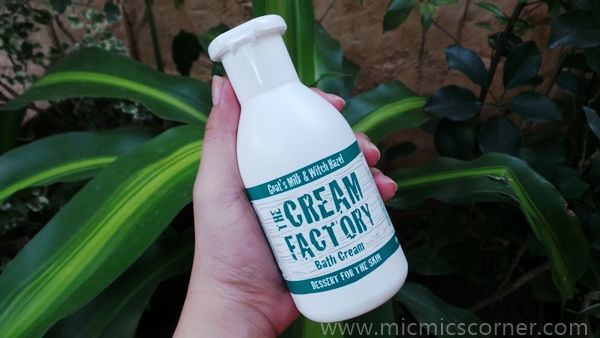 2. The Cream Factory Bath Cream (the one I received is 7.5 fl oz.)
Single Bottle – 26fl oz. at Php 699.00
Bundle Box – 7.5fl oz. at Php 799.00
Made from real Goat's Milk from the Netherlands and 100% Active Botanical Extracts, The Cream Factory Bath Creams will leave your skin feeling velvety smooth and fresh all day, even into the night. It's yummy delicious and fun, like dessert for the skin.
This has a sweet, fresh scent to it. This is my first time to encounter a product from this brand. The packaging is pretty simple but I am totally digging it. It really resembles those milk that we can drink, haha! But mind you, this isn't edible. =P
3. Oil of Argan Oil, 30ml | Php 600
Sample Size
This rare oil is extracted from the nuts of Argan Trees in Southwest Morocco.Its blend of Omega-6, Vitamin E, and essential fatty acids makes it a potent moisturizer and antioxidant. When used regularly, it restores the natural tightness of your skin, preventing signs of premature aging.
For the longest time, I've been wanting to try out Argan Oil as I have heard a lot of good news about it. It sounded to me as if this is a miracle oil that does wonders not only to the face but also to hair, nails and body as well. Also, I asked my sister in law and she told me that this does not feel greasy at all. So, now, I am definitely going to try this. And if it works well, I am going to buy the full size.
4. Canmake Powder Cheeks | Php 390
Full Size
This finely-milled powder blush from Canmake gently colors your skin for a soft and natural finish. Just dust lightly over your cheeks for a warmer complexion and a more colorful look. It comes in a cute compact case so you can take it wherever you go.
I am not really excited to see this because I still have a ton of blushers in my stash. But this is my very first Canmake product so I am definitely keeping this and will open once I finish the other ones I have.
I think 304A is the code for the shade. Not sure though.
5. Revlon Colorburst Lipgloss, 5.9ml | Php 570
Full Size
Get a pop of weightless color with vivid, mirror like shine with Colorburst's Elasticolor technology and its micro-crystal formula. It is also packed with moisturizers and anti-oxidants such as sweet almond oil and vitamin E conditions and improves lip texture.
I am now liking lip glosses. Before, I used to hate them because they make my lips look too big. Now, I use them but I only apply them on the central part of my lips and instantly, my lips look healthier. This shade Papaya looks really nice. I think this will work well with my skin tone.
6. Yves Rocher Naturelle Eau de Toilette, 50ml | Php 1495
Sample Size
Composed of 90% natural ingredients, this fresh and sparkling scent will infuse your aura with a blend of green, floral and fruity notes. It has facets of crisp green apple, an innocent floral heart of Egyptian jasmine absolute and peach blossom, grounded by hints of Virginian cedar, amber and musk.
I have tried this once and my initial reaction is "I like it!". It smells musky but fresh. If you know what I mean. I am not good with scents.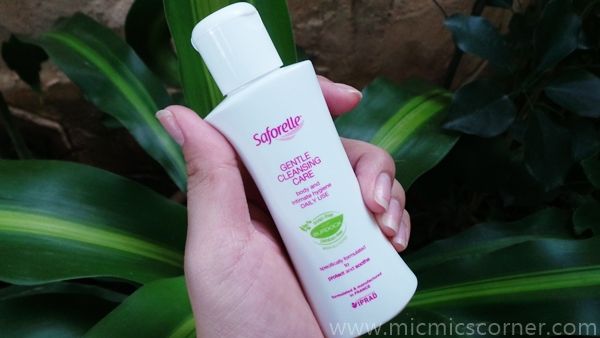 7. Saforelle Gentle Cleansing Care (the one above is 60 ml)
100ml at Php 159.75
60ml at Php 99.75
Saforelle is the leading feminine wash in Paris France enriched with the soothing and anti-itch properties of Burdock.
This is actually a bonus item. I already have one if this from GlamourBox but I am not disappointed at all to receive another one. This is my current favorite feminine wash.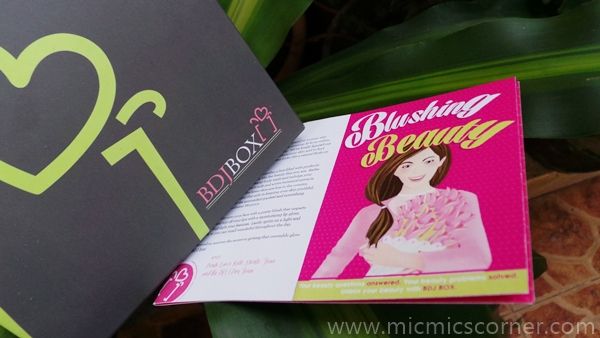 So that's the November BDJ Box. I am totally in love with this box. I like the fact that they tried to reach all areas like the face, body, scents and even intimate areas. I hope they'll release more boxes like this.
Micmic