Remember my haul where I bought sets of L.A. Colors nail polish from Lazada? Well, it is only this week that I used one from those polishes. I decided to do my own nails again and I chose this color, Nuclear Energy, from their Color Craze line. Why this out of the 6? Well, I like plum-y or maroon-ish type of nail colors because they make my hands look nicer. That has always been my reason in using any nail color. :P
I have been using the Calcium Fortifier from China Glaze and my nails are now stronger than they were before but the thing with transferring from one house to another while bringing your stuff, your nails are still prone to breaking even if they are hella strong so that's the reason why my nails are shorter now. Planning to keep it that way because it looks neater.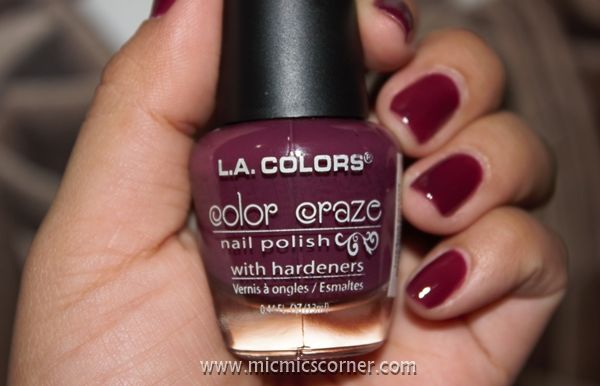 L.A. Colors nail polishes have nail hardeners in it that helps the nails from breaking. That's a plus, I must say. It is like hitting 2 birds with one stone. My nails didn't break but I cannot vouch for the nail hardening effect yet since I only used this once. Maybe it'll help. 
I am not sure if this is the actual color of a nuclear energy. I am no science lover. Sorry. :( But I love how they name their polish collection. It makes the mind think. I find that really clever.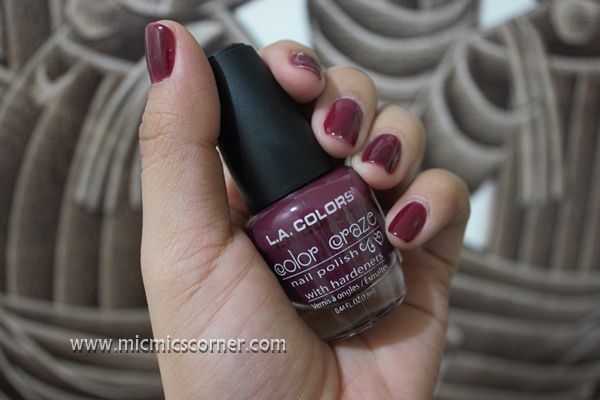 This is my favorite photo out of the bunch. It looks 3D to me. Haha! Don't you love that nail color? I am totally in love with it. One downside though is that I had to apply four coats to achieve that opacity. Maybe it is because the polish is still too thin since I just opened it.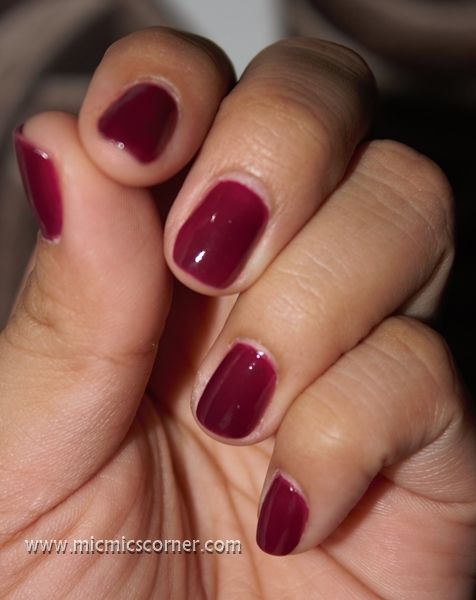 This is my current favorite nail color. I think I'm gonna wear this again on Christmas eve. Well, my mind still can change but for now, it is what I want.
Have you tried any nail color similar to this? What brand is it?
Micmic